Best Rated Hoover Vacuum Cleaners Comparison & Reviews – This is a roundup of the best rated Hoover vacuums currently available. Smart-Review does not list all Hoover models, only those with high consumer ratings. Hoover has a wide range of vacuums, both bagged and bagless. Their vacuums vary with features, including self-propelled, Embedded DirtFinder™, Cyclonic, […]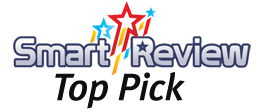 The Hoover Commercial C2401 BackPack Vacuum allows you to easily vacuum with the convenience of not having to lug around a vacuum. The chiropractor designed harness gives good back support, with lots of padding and shoulder straps. The Hoover Shoulder Vac Pro Backpack Vacuum is lightweight for less fatigue (only weighs 9.2 lbs). The top dome lid can be adjusted for right or left handed vacuuming. Features a reusable dust bag, and to keep you from breathing in the dust and dirt you are vacuuming, The Hoover Commercial C2401 has a Hypercone™ HEPA filter.
The Hoover C2401 Backpack vacuum has an extremely long 48 foot power cord, allowing you to vacuum large areas. Included are extension wands, and a set of accessories. The accessories allow you to vacuum carpets, bare floors, and a wide range of above floor cleaning, such as venetian blinds, walls, and ceilings. Quiet Operation at only 66dBA. The exhaust air blows out from the back, away from the operator. The Hoover C2401 Backpack vacuum comes with a two year commercial warranty. The canister can hold 6.4 quarts of dust and debris. …More…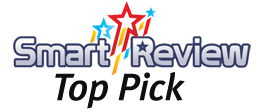 The Hoover WindTunnel Air UH72400 weighs only 13 pounds and is one of the lightest Hoover bagless uprights available. The Hoover UH72400 AIR Series introduces the first Hoover Steerable Vacuum with a swivel neck that allows you to easily manuever the vacuum with little effort. New WindTunnel 3 technology allows the vacuum to remove embedded dirt and minimizes dirt blowback on carpets. Windtunnel 3 provides 3 channels of suction.
Multi-Cyclonic action ensures no loss of suction, using eight cyclones engineered to keep filter-clogging dirt out of the airstream, to help the filter stay clean. The brush shuts-off automatically turns off when the vacuum is put in upright position. Quick fit hose with one touch release for easy attachment to the hose for all of the included on board tools. The main hose is 14 feet long. For convenience, the power switch is located in the handle. The carry handle on the front of the vacuum makes it easier to transport the vacuum. Automatic height adjustment for vacuuming different carpet and floor heights. No scuff bumpers. Redesigned detachable handle and wand. Includes a long 30 foot power cord, and longer 5 year warranty. The UH72400 has a Multi-Cyclonic filtration system with a rinsable filter made of HEPA media which traps 99.97% of dirt, dust, and pollens down to 0.3 microns. …More…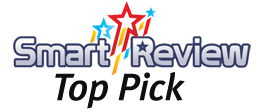 The Hoover UH20010COM gives you a combination of a lightweight Platinum Upright along with a lightweight canister vacuum. Leaving the canister functions off the upright vacuum makes it lightweight (less than 12 lbs.) and maneuverable. The upright uses WindTunnel® Technology to remove embedded dirt and minimize blowback or scatter on carpet. A high/low speed control is illuminated and located on the handle for easy access. To prevent you from breathing in the dust and dirt you are vacuuming, the vacuum bags have HEPA filtration media, and are self sealing when they are removed from the vacuum. A bag check indicator lets you know when it is full. No Scuff bumpers prevent marking your furniture when you bump into it. Edge Cleaning – channels with bristles lift dirt and direct suction to the edge of the vacuum to clean around furniture, walls and baseboards. The Hoover Platinum upright automatically adjusts to clean all flooring types. Five year, best in its class warranty. The lightweight canister comes with a 5 foot hose, tools, and uses HEPA media bags to keep your air clean. …More…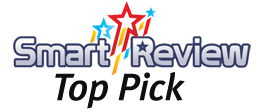 The Hoover Lightweight Commercial TaskVac™ CH53005 Vacuum weighs less than 15 pounds yet is a Hoover full-size bagged upright vacuum cleaner. This commercial unit is designed for heavy duty daily use and is simple in design. The Hoover CH53005 is primarily for carpets, but also has an 8 foot hose with accessories. Onboard tools & attachments include a 12″ wand, 11″ crevice tool, and Upholstery/dusting tool. Manual 4 Position Height Adjustment for different floor surfaces. The Extreme Recline Handle helps when vacuuming under furniture. Manual 5-position height adjustment. For convenience, the power switch is located in the handle. Powerful two brush agitator combs through the carpet. The brush roll vibrates the carpet, allowing the vacuum's airflow to remove embedded grit. Non-Marking furniture guard protects walls and furniture.
The Hoover TaskVac takes type "Y" type Vacuum Bags. Type Y bags are available with Activated Carbon to suppress odors, and HEPA media to Trap up to 99.97% of dust and pollens down to 0.3 microns. Includes 1 bag per pack.. The vacuum features Clean-Drop bags, which with one touch it releases the full bag directly into the trash with no mess. Includes a long 35 foot high visability orange power cord, 12 amp motor, rubberized wheels and 1 year commercial warranty. Non-marking furniture guards protects furniture and walls. …More…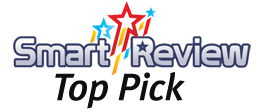 The Hoover WindTunnel Air UH70400 weighs only 12 pounds and is the lightest Hoover full-size bagless upright available. Windtunnel technology allows the vacuum to remove embedded dirt and minimizes dirt blowback on carpets. Multi-Cyclonic action ensures no loss of suction. The brush shuts-off automatically turns off when the vacuum is put in upright position. Quick fit hose with one touch release for easy attachment to the hose for all of the included on board tools. The main hose is 12 feet long. For convenience, the power switch is located in the handle. The carry handle on the front of the vacuum makes it easier to transport the vacuum. Automatic height adjustment for vacuuming different carpet and floor heights. No scuff bumpers. Includes a long 30 foot power cord, and 2 year warranty. The UH70400 has a Multi-Cyclonic filtration system with a rinsable filter made of HEPA media which traps 99.97% of dirt, dust, and pollens down to 0.3 microns. The dirt cup releases from the bottom into your trash can. Tools Include: A 30-inch extension wand to extend your reach. Crevice Tool, Upholstery/ Dusting Brush, 3-in-1 Combination Tool, 8 foot Stair Hose …More…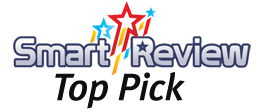 The Hoover WindTunnel Air Pro UH72450 is a mid size lightweight bagless vacuum with an extra large capacity dust bin. The Hoover UH72450 introduces the first Hoover steerable vacuum with a swivel neck that allows you to easily manuever the vacuum with little effort. New Windtunnel 3 technology allows the vacuum to remove embedded dirt and minimizes dirt blowback on carpets. Windtunnel 3 provides 3 channels of suction. Multi-Cyclonic action ensures no loss of suction, using twelve cyclones engineered to keep filter-clogging dirt out of the airstream, to help the filter stay clean. The brush shuts-off automatically turns off when the vacuum is put in upright position. Quick fit hose with one touch release for easy attachment to the hose for all of the included on board tools. The main hose is 15 feet long. For convenience, the power switch is located in the handle. The carry handle on the front of the vacuum makes it easier to transport the vacuum. Automatic height adjustment for vacuuming different carpet and floor heights. No scuff bumpers. Redesigned detachable handle and wand. Includes a long 30 foot power cord, and longer 5 year warranty. HEPA filration. Included Turbo Tool for upholstery, stairs, pet hair. …More…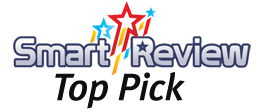 The Hoover Air Cordless 2-in-1 Deluxe (BH52120PC) is a compact cordless cyclonic upright vacuum, which weighs only 6.9 pounds and is fully rechargeable, so no cords. Comes with a detachable handheld vacuum. WindTunnel® 2 Technology allows the vacuum to remove embedded dirt and minimizes dirt blowback on carpets. The vacuum runs on an interchangeable Lithium Ion 20 volt battery provides fade-free power right up till its drained. It has a battery led gauge to let you know how much charge is left. You get 15 minutes of total cleaning time with the included compact battery. You can purchase additional batteries for even more runtime. This cordless vacuum has a motorized multi-floor brushroll to vacuum carpets and hard floors. For convenience, the power switch is located in the handle. Edge cleaning bristles get dirt and dust near walls and baseboards. Automatic Height Adjustment. This model comes with a 2 year limited warranty. The Hoover Air has a washable filter to trap dirt, dust, and pet hair and a 0.7 liter dust bin. The Hoover Air is a bagless vacuum, so no bags to buy. The dirt bin is attached to the handheld, and detaches from the vacuum so you can empty it into your trashcan. Swivel Steering allows this cordless vacuum to easily maneuver around obstacles and furniture. The Hoover Air is a bagless vacuum, so no bags to buy. The dirt bin is attached to the handheld, and detaches from the vacuum so you can empty it into your trashcan. Swivel Steering allows this cordless vacuum to easily maneuver around obstacles and furniture. …More…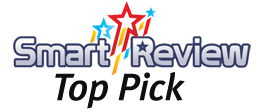 The Hoover Air Cordless BH51120PC is a full size cordless cyclonic upright vacuum, which weighs only 12.4 pounds and is fully rechargeable, so no cords. Windtunnel® 3 technology allows the vacuum to remove embedded dirt and minimizes dirt blowback on carpets. Multi-Cyclonic action ensures no loss of suction, and a cleaner filter. The vacuum runs on an interchangeable Lithium Ion battery to provide fade-free power right up till its drained. It has a battery led gauge to let you know how much charge is left. Hoover provides an extra battery, so you get 50 minutes of total cleaning time (approximately 2,500 square feet of cleaning). This is 25 minutes per battery. You can purchase additional batteries for even more runtime. This cordless vacuum has a motorized brushroll which can be turned off from a touch of the "CARPET/HARD FLOOR" button. Hoover included an extra brushroll with soft bristles, suitable for bare floors. The detachable wand allows you to clean stairs, upholstery, furniture, and other hard to get areas. This model comes with a 5 year limited warranty. The detachable wand allows you to clean stairs, baseboards, furniture, and upholstery. …More…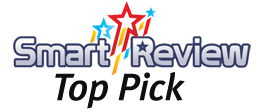 The Hoover BH50010 Linx Cordless stick vacuum weighs only 7.25 pounds and is fully rechargeable, so no cords. Windtunnel technology allows the vacuum to remove embedded dirt and minimizes dirt blowback on carpets. Multi-Cyclonic action ensures no loss of suction. The vacuum runs on an interchangeable 18-volt Lithium Ion battery to provide fade-free power right up till its drained. It has a battery led gauge to let you know how much charge is left. Users indicated about 15 minutes per charge. You can purchase additional batteries for more runtime. This cordless vacuum has a motorized brushroll which can be turned off from a switch on the handle, when doing bare floors. For convenience, the power switch is located in the handle. Edge cleaning bristles get dirt and dust near walls and baseboards. Soft non-marring rear wheels. The linx can lay flat to get under furniture. This model comes with a 2 year limited warranty. The Hoover Linx has allergen filtration with a Multi-Cyclonic system and a disposable filter to trap dirt, dust, and allergens. The Hoover Linx is a bagless vacuum, so no bags to buy. The dirt cup detaches from the vacuum so you can empty it into your trashcan. The widemouth opening on the front of the vacuum allows the vacuum to suck up cereal, pet food, and a variety of other debris. …More…


| | |
| --- | --- |
| The Hoover Hush Tone Commercial Lite CH50400 upright vacuum weighs only 11.5 pounds and is one of the lightest Hoover full-size bagged uprights available. This commercial unit is designed for heavy duty daily use and is simple in design. This vacuum is extremely quiet ("Hush Tone"), so as not to disturb others while vacuuming. It is rated at 69 decibels. HUSHTONE™ 2-speed motor. The Hoover CH50400 is primarily for carpets, and has no onboard accessories which provides for a lightweight vacuum. Manual 4 Position Height Adjustment for different floor surfaces. The Extreme Recline Handle allows the vacuum to lie flat to pass under low furniture. For convenience, the power switch is located in the handle. Powerful two brush agitator combs through the carpet. The brush roll vibrates the carpet, allowing the vacuum's airflow to remove embedded grit. Non-Marking furniture guard protects walls and furniture. The CH50400 has a Triple filtration allergen system. Micro-Tex triple-layered outer bag material. Takes type "Q" Vacuum Bags. The Self Sealing HEPA bag will prevents dirt and dust from escaping back into room. The Hepa Bags will Trap 99.97-percent of dust and pollens down to .3 microns. The Hoover CH50400 Includes a long 35 foot power cord, and 1 year commercial warranty. Automatic brushroll shut off if something should get stuck in the brushroll (such as a sock). Wide 14-inch nozzle, bag full indicator. The ScatterGuard Wiper helps prevent dirt and debris from scattering on both carpets and hard floors. Excellent baseboard cleaning thanks to side brushes. …More… | |