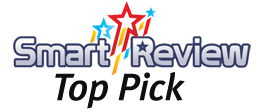 The Shark NV356e gives you a combination of a lightweight Upright along with a detachable lightweight canister vacuum. Never loses suction Technology gives this vacuum consistent suction power. To prevent you from breathing in the dust and dirt you are vacuuming, Shark has an Anti-Allergen Complete Seal Technology(tm) which traps 99.99% of dust inside the vacuum. Lifetime HEPA filter. Swivel steering and smooth-gliding wheels provide easier maneuvering around furniture. Five year warranty. Brushroll on/off capability for powerful carpet and bare floor cleaning. By turning the collar around the handle, you can control the amount of suction. Important when vacuuming delicate rugs, drapes, and other uses where you may not want full suction. Suction can be controlled manually by turning the collar around the handle. The Turbo brush is great for lifting out ground-in dirt and pet hair from carpeted stairs and upholstery. Stretch hose and 30 foot power cord. …More…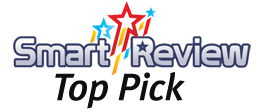 The Shark Navigator (Zero-M) ZU561 upright vacuum is another advancement in Shark Vacuums. What sets this premium model apart is the new Zero-M Anti-Hair Wrap Technology. This will help prevent a common problem of hair wrapping around the brushbar. Hair wrapped around the brushroll will work its way off into the dustbin. The ZU561 Navigator has a detachable Lift Away canister, which allows you to use 3 included tools in smaller areas, like stairs. Never loses suction Technology gives this vacuum consistent suction power. To prevent you from breathing in the dust and dirt you are vacuuming, Shark has an Anti-Allergen Complete Seal Technology(tm) which traps 99.99% of dust inside the vacuum. Lifetime HEPA filter. Swivel steering and smooth-gliding wheels provide easier maneuvering around furniture. Long five year warranty. Brushroll on/off capability for both carpet and bare floor cleaning. The Shark ZU561 has received excellent consumer reviews. …More…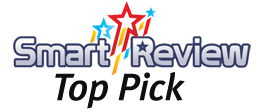 Oreck Oreck XL® Commercial 2100RHS™ Upright Vacuum. At 8.2 lbs., Oreck Commercial 2100RHS is Oreck's ultralight upright vacuum. The Commercial 2100RHS has two-speeds. At high speed, this vacuum has 102 mph of airflow and a powerful, pile-lifting roller brush for cleaning carpets. On low speed, it is gentle enough to clean Oriental, Persian rugs and bare floors. The Commercial 2100RHS has a low profile design which allows it to lay virtually flat, making it great for vacuuming under furniture without damage. The side brushes are great for gathering up pet hair and dirt, especially around baseboards or furniture. It has a long 35 foot power cord so you don't have to switch outlets often. The Oreck XL Commercial 2100RHS is durable and built to last; and comes with a 5-year limited warranty. This model has received the Carpet and Rug Institute Seal of Approval and meets the highest performance standards. The Commercial 2100RHS™ uses disposable dust bags with the Saniseal bag-docking system which makes changing the bag a easy. This is one of our best rated vacuums in the commercial model category. …More…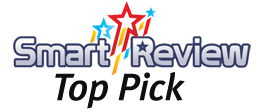 The Hoover WindTunnel Air UH72400 weighs only 13 pounds and is one of the lightest Hoover bagless uprights available. The Hoover UH72400 AIR Series introduces the first Hoover Steerable Vacuum with a swivel neck that allows you to easily manuever the vacuum with little effort. New WindTunnel 3 technology allows the vacuum to remove embedded dirt and minimizes dirt blowback on carpets. Windtunnel 3 provides 3 channels of suction.
Multi-Cyclonic action ensures no loss of suction, using eight cyclones engineered to keep filter-clogging dirt out of the airstream, to help the filter stay clean. The brush shuts-off automatically turns off when the vacuum is put in upright position. Quick fit hose with one touch release for easy attachment to the hose for all of the included on board tools. The main hose is 14 feet long. For convenience, the power switch is located in the handle. The carry handle on the front of the vacuum makes it easier to transport the vacuum. Automatic height adjustment for vacuuming different carpet and floor heights. No scuff bumpers. Redesigned detachable handle and wand. Includes a long 30 foot power cord, and longer 5 year warranty. The UH72400 has a Multi-Cyclonic filtration system with a rinsable filter made of HEPA media which traps 99.97% of dirt, dust, and pollens down to 0.3 microns. …More…


Best Upright Vacuum Cleaners under $200 dollars – This is a roundup of the best rated upright vacuums under $200 currently available. Upright vacuums have traditionally been ideal for carpets, but also have the ability to vacuum hard surface floors (tile, wood, stone). These type of vacuums store dirt in two ways, bagged or bagless. […]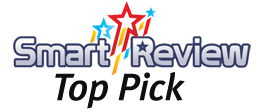 Oreck Oreck XL® Commercial U2000RB-1™ Upright Vacuum. At 8.2 lbs., Oreck Commercial U2000RB-1 is Oreck's ultralight upright vacuum. The Commercial U2000RB-1 has a low profile design which allows it to lay virtually flat, making it great for vacuuming under furniture without damage. The side brushes are great for gathering up pet hair and dirt, especially around baseboards or furniture.
The Microsweep Feature allows you to switch from carpet to bare floors with no manual height adjustments. It has an extra long 40 foot power cord so you don't have to switch outlets often. The Oreck XL Commercial U2000RB-1 is durable and built to last; and comes with a 5-year limited warranty. This model has received the Carpet and Rug Institute Seal of Approval and meets the highest performance standards. The Commercial U2000RB-1™ uses allergenic dust bags, and has the Saniseal bag-docking system makes changing the bag a easy. …More…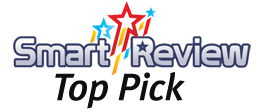 The Shark NV360 gives you a combination of a lightweight Upright along with a detachable lightweight canister vacuum. Never loses suction Technology gives this vacuum consistent suction power. To prevent you from breathing in the dust and dirt you are vacuuming, Shark has an Anti-Allergen Complete Seal Technology(tm) which traps 99.99% of dust inside the vacuum. Lifetime HEPA filter. Swivel steering and smooth-gliding wheels provide easier maneuvering around furniture. Five year warranty. Brushroll on/off capability for powerful carpet and bare floor cleaning. By turning the collar around the handle, you can control the amount of suction. Important when vacuuming delicate rugs, drapes, and other uses where you may not want full suction. The included Pet hair brush is great for lifting out ground-in dirt and pet hair from carpeted stairs and upholstery. …More…