Smart-Review: Vacuum Cleaner Buying Guide | 2022-2023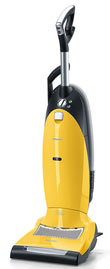 Vacuum Cleaner Buying Guide (2022-2023) – Buying a vacuum cleaner is more complicated than it used to be. Today, you must choose between many options, such as an upright or canister, bagged or bagless, corded or cordless, and a large array of options. Many of today's vacuums filter the air with HEPA filters, best for those with allergies. SmartReview.com covers only vacuums that have received the highest consumer and professional reviews. This guide will provide you with the options available today in vacuum cleaners. See our top 2022-2023 picks in both upright and canister vacuums.
---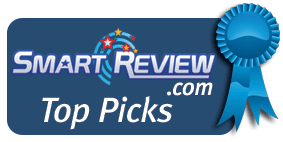 Best Upright Vacuums 2022-2023

The upright vacuum is the most popular type of vacuum cleaner. It is designed primarily for carpets and rugs, but many can be used for hardwood and tiled floors as well. If you are going to be vacuuming primarily carpets, this would be the type that would be best suited to that task. Dyson has introduced cordless stick vacuums with the power of an upright vacuum.
The Best of 2022-2023 Upright Vacuum Cleaners:
Top Uprights under $300:
Top Uprights under $150:
Related Article: Best Upright Vacuums Roundup and Comparison
---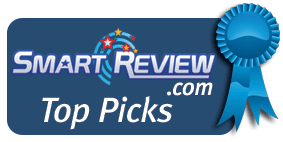 Best Canister Vacuums 2022-2023

The canister vacuum is primarily designed for hardwood and tile floors, and low pile rugs/carpets. Some premium priced canisters can also vacuum medium and high pile carpets. Canisters are smaller, lighter and more maneuverable than uprights. They are ideal for stairs and under furniture cleaning. Miele Canisters are among our highest rated vacuums.
The Best of 2022-2023 Canister Vacuum Cleaners:
Top Canisters under $300:
Related Article: Best Canister Vacuums Roundup and Comparison
Related Article: Best Miele Vacuums Roundup and Comparison
---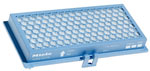 HEPA Filters and Bags – A HEPA filter is the strongest and best type of filtration available on a vacuum. It can filter out tiny particles of dirt, dust and pet hair, preventing you from breathing in what you are vacuuming. HEPA stands for (High Efficiency Particulate Air). The HEPA standard removes 99.97% of all particles 0.3 microns or larger. Not all HEPA filters are the same. Miele brand vacuums have the best quality hepa filters, complete with a rubber gasket seal, and are independently certified. Miele created the world's first HEPA certified vacuum. Many of the Miele models have sealed air tight systems which keep the dust in. Cheaper HEPA vacuums allow air to escape unfiltered if the filter is not gasket sealed, or from other parts of the vacuum. Based on our research, Miele has the best air filtering system on the market. So, if you are an allergy sufferer, this brand is superior (and more costly).
---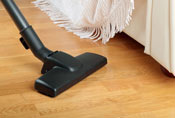 Best Vacuums for Hardwood Floors – Hardwood floors are susceptible to scratching, so it is important that your vacuum have non marking rubber wheels. Cheaper vacuums use plastic wheels which can scratch your floors. Canister vacuums have traditionally been used for hardwood floors, although you can use an upright. If you have an upright or canister with a rolling beater brush, be sure that your vacuum allows you to turn off the beater brush when vacuuming hardwood floors as this can scratch your floors and scatter dirt and dust. You can also snag small rugs with the rolling brush. Strong suction is essential for getting dirt and dust between floor boards. This advice also is applicable to tile, and other bare floors. Dyson Absolute cordless vacuums have a special soft fluffy power tool specifically for hard floors. Some vacuums have special extra brushes (parquet floor brush for example) with soft bristles which are best for hardwoods. Miele canister vacuums are especially suited for hardwood floors.
---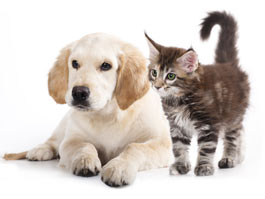 Best Vacuums for Pet Hair 2022-2023
Picking up pet hair can be a problem for under-powered and cheap vacuums. You need strong suction, and if you are doing medium/high pile carpets, an upright with a good beater brush, and if a canister a floor tool attachment with a beater brush. Many pet or animal vacuums come with a turbo brush (air driven) to clean upholstery, stairs, cars and other smaller areas. We have found both Dyson and Miele brands to be highly rated for pet hair removal, as both have the high suction power required to remove pet hair.
Related Article: All Top-Rated Rated Pet Hair Vacuums (2022-2023)
---
Turbo and Turbine Tools – Most good pet vacuums include an air driven turbo or turbine tool to remove pet hair, dirt and dust from smaller areas inaccessible from the vacuum. This would include vacuuming upholstery, chairs, stairs, beds, car interiors, and other smaller areas.
Dyson has designed what we consider a superior "tangle-free" turbine tool, that removes long and short pet hair without tangling, as it has no beater bar for hair to wrap around like traditional turbine tools (see video on left).
---
Cordless Stick Vacuums –
Cordless stick vacuums give you the convenience of no cords to get tangled, or searching for outlets, as they rely on rechargeable batteries. They are usually very lightweight and easy to use and offer great convenience. Most have a brushroll for carpets or hard floors. Some even have a detachable hand-held vacuum for vacuuming upholstery, stairs, cars and other small areas. The disadvantage of a cordless vacuum is less run time (depends on the battery), and a smaller dirt bin. We are starting to see more powerful cordless vacuums with the power of an upright, like the Dyson V7, V10, and V11 models. The
Dyson V7, V10 and V11 Cordless Models
out-clean the top 5 best selling full size corded vacuums. They are also our highest rated cordless vacuums. The Absolute models are Dyson's first HEPA filtration Cordless Vacs.
Best Rated Cordless Stick Vacuums for 2022-2023:
Related Article: Best Cordless Stick Vacuums Roundup and Comparison
---

Variable Power Settings – Some of the higher end vacuums, such as Miele have variable power settings on their canisters and uprights. This varies the amount of suction from the vacuum by controlling the suction motor speed. This comes in handy to keep noise down when you don't need full power, and when cleaning delicate drapes, small rugs, and upholstery. Your vacuum is quieter as well. Cheaper vacuums vary suction by cutting off the air suction, not the motor speed, or have no suction control (always at full power).
---

Vacuum with Headlights – Headlights on vacuums can help you see the dirt, dust, and pet hair in dark areas, near walls, and under furniture. You can see objects that you don't want to vacuum as well. Headlights are seen mostly on uprights, but some Canister vacuums, have attachments that have lights on them.
Upright Vacuums with Headlights:
Canister Vacuums with Headlights:
---

Bagged Vs. Bagless Vacuums – Both Bagged and Bagless vacuums have their advantages and disadvantages. If you don't want to touch or be exposed to the dirt, dust, pollen, pet dander and other allergens, then a bagged vacuum may be your best bet. Some vacuums (Miele and Oreck for example) have vacuum bags that seal themselves as soon as you remove them. Bagged vacuums usually hold more dirt than bagless bins. Bagless vacuums have the advantage of not having to buy vacuum bags, and you can see the dirt in the clear dust bin as its vacuumed. With bagless vacuums you have to clean the filter in the dust bin, which can be messy, and are exposed to dust when emptying in the trashcan. Dyson bagless vacuums keep the filter cleaner than other vacuums with its cyclonic action. Suction loss in bagless vacuums is usually from clogged filters. Dyson's newest Bagless Cinetic science vacuums have no filters to clean or replace.
---
Top Robot Vacuum Cleaners –
Robotic vacuum cleaners clean your floors or carpets automatically with the press of the button. Intelligent software and sensors keep these vacuums from getting trapped in corners, or going over stairs. Some robot vacuums come with remote controls, and can be programmed to clean when you are at work. The latest robot vacuums have
built-in Wifi
and can be controlled by a Smartphone or Tablet. Many robotic vacuums return to their charging station automatically after vacuuming. Some robot vacuums designed for pets, come with HEPA air filters. The iRobot brand is our best selling robot vacuum. These are popular gift items.
Related Article: Best Robot Vacuums – Comparison and Reviews
---
Best Plush & Soft Carpet Vacuum Cleaners –
Soft plush carpets from Mohawk and Shaw are becoming popular. Going under brands such as SmartStrand Silk, Caress®, Karastan, and Soft Spring. Many traditional vacuums are having trouble with this type of carpet. The ultra dense soft carpets form a suction seal,
making it difficult to move the vacuum
. Heavier vacuums sink into the carpet, so lightweight vacuums are better. We have looked at the manufacturer recommended list of best vacuums for this type of carpeting, and chosen the top-rated ones that are designed to deal with this type of carpet. Most have larger wheels, and venting to prevent the suction lock of traditional vacuums.
Related Article: Best Rated Vacuums for Soft & Plush Carpets – Comparison and Reviews
---
Telescoping Wands – An upright or canister with telescoping wands allows you to have an extended reach for ceilings, ceiling fans, drapes, walls, and other areas that require extended range.
Brush on/off feature – This is an important feature, especially for uprights, which allows you to turn off the rotating brushes when vacuuming hard floors (especially hardwood floors), and delicate rugs.
Electric Hose – For canister vacuums, an electric hose is wired up to provide electricity to attachments, such as a motorized brush floor tool. If the hose is not electrically powered, then the brush tools will be air powered. Motorized brush heads tend to be more effective on carpet.
Related Article: Canister Vacuums with Electric Hose & Motorized Head
Adjustable Height – Upright vacuums will have adjustable settings to have the proper height for the type of rugs, carpeting, or bare floors that they will be vacuuming. Some vacuums have automatic height adjustment.
---

Retractable Cord – A retractable cord is a convenience feature on some vacuums that allows you to press a button and reel in the cord automatically into the vacuum. These are very common on Canister vacuums. The cords of these types of vacuums tend to be shorter than regular non-retractable cord vacuums.
Cord Length – Whether an upright, or canister, a longer cord length will allow you to vacuum larger areas without having to change to another electrical socket. Uprights usually have longer cords than canisters.
---
Quiet Vacuums – Some vacuums are more sound insulated than others, or can dial down the power settings for quieter usage. Miele vacuums are know to be quieter than other vacuums as they are sound insulated and provide the ability to change power settings.
---
Lightweight Vacuums – Lightweight vacuums are ideal for the elderly, and make vacuuming so much easier. Oreck Vacuums are know for their lightweight vacuums (weigh as little as 7.7 lbs). Dyson has a line of Cordless Stick Vacuums that weigh less than 6.0 lbs. and are a dream to use. Lightweight vacuums are easier to carry up the stairs, and usually have a low profile to lay flat and fit under furniture and beds.
Related Article: Best Rated Lightweight Upright Vacuums – Reviews and Comparison
---
Quiet Vacuum Cleaner –
Many cordless & corded vacuums are quite noisy, the cordless have little motors spin at a high rate of speed, and emit a high pitched sound. In Canister and Uprights, the Miele Vacuums are the quietest we have seen. Miele has variable power settings, and is better sealed from sound than competitor vacuums. In cordless, the Dyson V7, V8, and V10 are much quieter than the previous V6 models.
Quiet Canister & Upright Vacuums: Miele Vacuum Cleaner Comparison & Reviews (Quieter Vacuums)
Quiet Cordless Vacuums: Dyson V7, V10 & V11 Cordless Vacuums (Quieter Vacuums)
---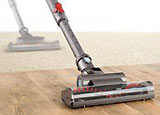 Rotating Brush Head for Canisters – The vacuum head of a canister vacuum can either use straight suction, or if so equipped use a rotating brush head. The rotating brush head is best used for vacuuming carpets. The rotating brush can be air powered (turbo) or use electric power (using a separate motor). If it is electrically powered it must have what is called an "Electric Hose" to provide power. An electric rotating brush is also referred to as a "Powerhead". The rotating brush can be turned on and off when on bare, tile or hardwood floors.
Standard Attachments – Most vacuums that have a hose extension, also include a crevice tool (for tight spaces), dusting brush, and upholstery tool (remove dust from upholstery, curtains, and other fabrics). Most canister vacuums come standard with floor tools such as a bare floor tool, and/or a tool with a brush bar (air or electrically powered). Many pet vacuums come with a handheld brush tool to get smaller areas, like couches, stairs, cars.
Cheap Vacuums – Although initially looking like a bargain, we have found many of the cheaper priced vacuums don't last long, have poor consumer reviews, are made with inferior plastics/metals, are improperly sealed and smell when vacuuming, and have fewer features than higher priced vacuums. We only feature vacuums with high consumer ratings regardless of price. Only about 20% of vacuum models make it to our site.
Professional Vs. Consumer Reviews – Some of the vacuums that are reported to be top models by leading professional consumer magazines/websites can be misleading. The reason is that they are testing these vacuums over a short period of time, and are not in a real home environment. We have found many of the leading models from professional reviews get poor consumer ratings. This is because over time, flaws and poor quality can show up, that don't show up in the short-term under laboratory conditions. Some products perform well for short-term pickup and suction tests, but fail ultimately in the long-term. We believe consumer reviews to be an excellent indicator of quality, not only in the short-term, but the long term.
British Allergy Foundation Seal of Approval – The Miele C2, C3, and CX1 canister vacuums have received the British Allergy Foundation seal of approval. Testing includes Cat Allergen, Dog Allergen, Fungi, House Dust Mite, and Pollen. Miele Vacuums (C1, C3, and CX1) all have sealed systems. Self sealing bags are used on the bagged Miele vacuums.
Highest Customer Satisfaction – From our survey of consumer & professional reviews the brands Dyson (Uprights, Canisters & Cordless), Miele (canister vacuums), and Shark (Uprights) have the highest levels of consumer satisfaction.
Vacuum Ratings and Reviews – Many vacuums get poor consumer ratings. This is either the result of poor design, short longevity, poor filtration, and sometimes a burning smell/bad noise while operating. In the universe of vacuums, two brands stand out for us. Those are Miele and Dyson which both consistently receive extremely high consumer ratings. The reason is superior design, and quality of materials. The Miele brand of vacuums are tested and designed to last 20 years. Dyson vacuums have unique design features and powerful suction. Other vacuums we list are the best 2020, 2021, 2022 and 2023 models of their respective brands.
---
Related Article: Top Rated Miele Upright & Canister Vacuums – Comparison and Reviews
Related Article: Top Rated Dyson Upright & Canister Vacuums – Comparison and Reviews
Related Article: Best Upright Vacuums – Comparison and Reviews
Related Article: Best Canister Vacuums – Comparison and Reviews
---
Top 7 Best Rated Upright Vacuum Cleaners:
---
Copyright© 2023 SmartReview.com This Article may not be published, broadcast, rewritten or redistributed in whole or part without the express written permission of SmartReview.com