Best Rated DSLR Cameras | Comparison and Reviews 2018-2019


Best Rated DSLR Cameras – Smart-Review features only the best-rated digital SLRs. Those DSLRs with the highest owner ratings are listed here. See the latest SLRs and those with the latest HD movie modes (1080p) and 4K for 2018-2019. Even lower end digital DSLRs are now including features such as Live View, Ultrasonic sensor cleaning, Full HD Video, and Built-in WiFi. See the Smart Review 2018-2019 DSLR Camera Buying Guide to help you decide what type of SLR you should purchase. The Top-Rated DSLRs listed below have all received owner reviews of 4 stars or better.
Deep Discount Prices – This site offers DSLR Cameras through highly rated vendors at deep discount prices with free shipping on most models.
---
Best Digital SLRs priced over $600 and under $1000 – This is a roundup of the Top-Rated mid-range Cropped Sensor Digital SLRs. Prices of digital SLRs have dropped dramatically over the years, while features and capabilities have increased. This price range has more features than the low end SLRs, including HD video capture, Live View, […]
[ Read More → ]
---
Best Rated Digital SLRs priced over $1000 and under $2000 – This is a roundup of the Top-Rated high end DSLR Cameras. Prices of DSLRs have dropped dramatically over the years, while features and capabilities have increased. This price range has more features than the low and mid range SLRs. Below is a comparison of […]
[ Read More → ]
---
Best Affordable DSLR Cameras Under $600 – This is a roundup of the Top-Rated low priced entry level DSLR Cameras. Prices of digital SLRs have dropped dramatically over the years and gotten more affordable, while features and capabilities have increased. Even full HD and Built-in WiFi is beginning to be available in these lower priced […]
[ Read More → ]
---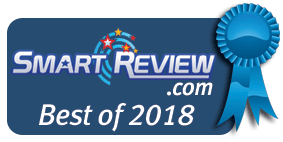 The Canon EOS 80D is Canon's Best mid-range APS-C SLR. Upgraded from the 70D to a full 24.2 megapixels. It shares many of the features from the Canon 5D Mark III, but at a lower cost and weight. This is the first Canon DSLR to introduce the new Dual Pixel CMOS AF technology that greatly enhances autofocus capabilities, especially when filming video. The 80D HD movie mode shoots at Full 1080p HD Video at popular frame rates 1080p @60fps, 30fps, 24fps and 720p @60fps and with manual exposure control. The 80D includes an HDMI port to hookup to an HDTV and an External Microphone Jack for better sound options with manual audio control. For 2016, the 80D adds a headphone jack, and a 60fps 1080p video mode. The 80d has a high resolution articulating 3-inch LCD touchscreen (1,040,000 pixels). Built-in WiFi & NFC wireless functionality. Fast 7.0 fps continuous shooting, Use the large LCD touchscreen with the Live View Function for composition of both pictures and video. EOS Dust Removal System removes dust from the sensor automatically. Gapless micro-lenses in the sensor helps to capture more light and reduce noise. Upgraded to ISO 12800, 63-zone evaluative metering system, Upgraded to 45 AF Focus points, Upgraded to the new DIGIC 6 Image Processor. Higher Dynamic Range. BEST of 2018 Award. …More …
[ Read More → ]
---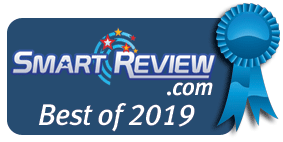 The 30.4 megapixel Canon EOS 5D Mark IV is Canon's newest in the 5D Full Frame series of digital SLRs, the follow on model to the extremely popular 5D Mark III. The new 5D Mark IV is not only upgraded to address picture quality, but is putting in features that will make filmmakers more productive. This model adds 4K Cinematic Video recording capability (24, 25, & 30 fps). You can shoot 4K Video and later extract 8.8 megapixel screen grabs from each frame of the 4K video. Previous 5D versions have been used to film both TV shows and Movies, including Walking Dead, Hawaii Five-O, 24, and many more. This model will be popular with photo journalists that require both photos and video. This is the first EOS 5D version with Touchscreen Capability and the resolution has been bumped up 1.62 million dots. The latest Dual Pixel CMOS AF Autofocus system is installed (first introduced in Canon 70D & 80D models). For speed the camera has upgraded to the latest Digic 6+ chip, and the burst rate has increased to 7fps even with the higher megapixel count. Other features include 61 AF points, ISO 100-32000, Added WiFi, NFC and GPS, New Meter Sensor. This model won our BEST OF 2017 Award for Full Frame Cameras.
…More …
[ Read More → ]
---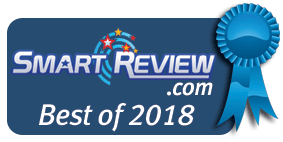 Panasonic's flagship DC-GH5 Mirrorless 4K Micro Four Thirds Camera has just been released. This model has extreme improvements over the previous popular GH4 model that it replaces. Panasonic listened to its users and has included many of their requests, especially to the video taking community. The best new features include a brand new micro 4/3rds sensor with 20.3 megapixels and without an anti-aliasing filter for sharper images. Panasonic has added the much praised IBIS and 5 Axis Dual IS 2 Image stabilization that was seen in the GX85 and G85 4K camera models. Works even when recording 4K video. The 4K Ultra HD recording now jumps to 60p (60 frames/second) for silky smooth 4K for sports and other action scenes. For 4K you can record in UHD (3840 x2160) the same dimensions as 4K TVs, or DCI Cinematic 4K (4096×2160) the same dimensions used for Movie Theater 4K projectors. Dual card slots allow you more flexibility, such as backing up, or relay recording. The GH5 has a new OLED EVF (3,680k-dot), and larger higher resolution 3.2-inch LCD (1,620k-dot) flip out screen … …More …
[ Read More → ]
---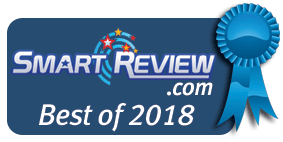 Sony introduces the A7R Mark III Mirrorless Camera. This model has some substantial improvements over the previous popular A7R Mark II model that it replaces. Like the previous model, this one sports a 42.5 megapixel sensor with 5 Axis image stabilization. Sony listened to its users and has included many of their requests, including adding a joypad controller, added touchscreen, and added a second SD memory card slot. Sony doubled the burst frame rate to 10, and also has a silent mode. A higher resolution 3-inch tilting screen to compose your shots or use the 3.69 million dot OLED EVF. No AA filter on this camera, so you will have sharper images and videos. The camera is powered by a BIONZ X™ Image Processor. Full connectivity with WiFi, Bluetooth & NFC. S-Log2, S-Log3 and HLG (Hybrid Log-Gamma). …More …
[ Read More → ]
---
Best Rated Full-Frame Digital DSLRs- This is a roundup of the top-rated full frame digital SLRs.. Full frame Digital SLRs have the same size imaging sensor as a frame of 35mm film (used in film SLRs). These type of SLRs are used by Professionals as they will give you a bigger and brighter viewfinder, more […]
[ Read More → ]
---
Best Rated Cameras & DSLRs that Shoot 4K Video – A new breed of cameras is upon us, those that can shoot 4K video. 4K has four times the resolution of Full HD. Even if you only need 1080p full HD, you can take the 4K footage and convert it to full HD, and it […]
[ Read More → ]
---
DSLR & Mirrorless Camera Buying Guide 2018-2019: Digital SLRs (also known as DSLRs) have become more popular recently, because of improved features and a dramatic drop in prices. Once only professionals could afford a DSLR. The main advantage of a DSLR versus a point and shoot camera is higher image quality due to larger imager […]
[ Read More → ]
---
Best Compact Interchangeable Mirrorless Lens System Cameras (2018-2019) – This is a roundup of the Top-Rated Compact Mirrorless System Cameras (CSC). These cameras have a much smaller footprint than the larger regular sized SLR cameras (half the size and weight) and are easier to use than standard SLRs. A smaller camera is more likely to […]
[ Read More → ]
---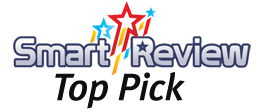 The Canon Rebel T6i DSLR is the latest in the EOS Rebel series. Upgraded from the T5i to a full 24.2 megapixels. It shares many of the features from the Canon 80D, but at a lower cost and weight. The T6i HD movie mode shoots at Full 1080p HD Video at popular frame rates 1080p @30fps, 24fps and 720p @60fps and with manual exposure control. The T6i includes an HDMI port to hookup to an HDTV and an External Microphone Jack for better sound options with manual audio control. Hybrid CMOS AF and Full time autofocus helps keep you locked onto your subject while taking video, or still pictures. The T6i has a high resolution flip out articulating 3-inch LCD touchscreen (1,040,000 pixels), to get hard to get shots. New Digic 6 Image Processor. Fast 5.0 fps continuous shooting, Use the large LCD touchscreen with the Live View Function for composition of both pictures and video. EOS Dust Removal System removes dust from the sensor automatically. Built-in WiFi wireless functionality. Fast 5.0 fps continuous shooting, Use the large LCD touchscreen with the Live View Function for composition of both pictures and video. EOS Dust Removal System removes dust from the sensor automatically. Gapless micro-lenses in the sensor helps to capture more light and reduce noise. Native ISO: ISO 100-12800, 63-zone evaluative metering system, Upgraded to 19 AF Focus points, Upgraded to the new DIGIC 6 Image Processor … …More …
[ Read More → ]
---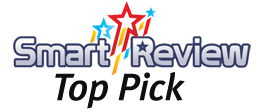 The mid range Nikon D5500 replaces the popular D5300 and has some improved features. The D5500 has an imaging sensor with 24.2 megapixels. The camera has Full 1080p HD Cinematic Video with full-time autofocus and sound. Subject-tracking AF. Body mounted stereo microphones. The native ISO for low light photography is 100-12,800 (expandable to 25,600). Its side articulating 3.2 inch high resolution display (1,037,000 dots) allows you to get hard to get low angle and high angle shots. The big upgrade for 2015 is the new touchscreen display, for better control over focus and other features. This is the first Nikon DSLR with a touchscreen. Built-in camera effects filters for both picture and video modes. Other features include LiveView so you can frame your movies and pictures, the EXSPEED 4 processor, higher 60fps movie mode, 5.0 fps continuous shooting, Ultrasonic Dust Removal System removes dust from the sensor automatically, Active D-Lighting function which can vastly improve shadows and highlights of high-contrast scenes. 39 AF points (with 3D tracking). High Dynamic Range mode. Subject-tracking AF tracks and maintains focusing on a moving subject. The camera is lighter and slightly smaller, and has better battery life than the D5300 it replaces. …More …
[ Read More → ]
---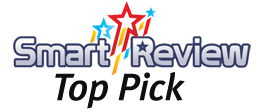 The 22.3 megapixel Canon EOS 5D Mark III is Canon's high quality pro Full Frame digital SLR, the follow on model to the extremely popular 5D Mark II. It shares many features with the more expensive EOS 1D X that we previewed at CES 2012. Canon was caught by surprise at the popularity of the 5D Mark II's use as a filmmaking tool for TV shows and movies. The 5D Mark II was used in recent movies and TV shows such as Act of Valor, Red Tails, House, Walking Dead, 24 and many more. The new 5D Mark III is not only upgraded to address picture quality, but is putting in features that will make filmmakers have an even more productive tool. Key upgrades are an ISO of 100-25600, 61 AF points (up from 19), Burst mode to 6 fps from 3.9, Headphone jack, Manual audio level monitoring and adjustment, Dual SD and CF cards, HDR Mode, Time code, More video compression options. The powerful Digic 5+ chip allows this camera to improve both picture and video quality, as well as help reduce artifacts. Canon has added a new dedicated LiveView/Movie button to the camera.
…More …
[ Read More → ]
---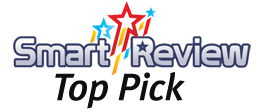 The Canon EOS 7D Mark II is one of Canon's top APS-C SLRs. Upgraded to a full 20.2 megapixels. This model now includes the highly acclaimed Dual Pixel autofocus system introduced on the Canon 70D a year ago. This Dual Pixel technology allows your DSLR to shoot like a camcorder, and have faster (more accurate) AF for still shots. The new HD movie mode can now shoot Full 1080p HD Video at faster frame rates 1080p @60fps and with manual exposure control. HDMI port to hookup to an HDTV, monitor, or an external recorder. External Microphone & Headphone Jacks are provided. The 7D Mark II includes many features formerly reserved for Canon's top SLRs including, Blazing Fast 10.0 fps continuous shooting, and 65 AF focus points. The high resolution 3-inch LCD screen (1,040,000 dots) can be used with the Live View Function for composition of both pictures and video. EOS Dust Removal System removes dust from the sensor automatically. The 7D Mark II's magnesium alloy body is dust and weather resistant and has shutter durability of up to 200,000 cycles.

…More …
[ Read More → ]
---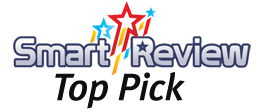 The Canon EOS 70D is one of Canon's Best mid-range APS-C SLRs. Upgraded from the 60D to a full 20.2 megapixels. It shares many of the features from the Canon 5D Mark III, but at a lower cost and weight. This is the first Canon DSLR to introduce the new Dual Pixel CMOS AF technology that greatly enhances autofocus capabilities, especially when filming video. The 70D HD movie mode shoots at Full 1080p HD Video at popular frame rates 1080p @30fps, 24fps and 720p @60fps and with manual exposure control. The 70d includes an HDMI port to hookup to an HDTV and an External Microphone Jack for better sound options with manual audio control. The 70d gets a new high resolution articulating 3-inch LCD touchscreen (1,040,000 pixels). Built-in WiFi wireless functionality. Fast 7.0 fps continuous shooting, Use the large LCD touchscreen with the Live View Function for composition of both pictures and video. EOS Dust Removal System removes dust from the sensor automatically. Gapless micro-lenses in the sensor helps to capture more light and reduce noise. Upgraded to ISO 12800, 63-zone evaluative metering system, Upgraded to 19 AF Focus points, Upgraded to the new DIGIC 5+ Image Processor (same as the 5D Mark III) …More …
[ Read More → ]
---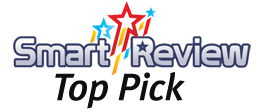 The entry level Nikon D3300 SLR is Nikon's best selling DSLR. The D3300 is designed for anyone who wants to take pictures without worrying about settings, but with advanced features. It replaces the popular Nikon 3200. New for this DSLR is a new lens that retracts to a more compact size for easy transport, the video mode with full-time autofocus and stereo sound can now do up to 60 frames/second, and improved ISO to 12800, and new EXPEED 4 processor. With the built-in LiveView you can frame your movies and pictures with the large 3-inch LCD screen (921,000 pixels). Good solid performance from one of Nikon's least expensive and compact DSLRs. Improved 5.0 fps continuous shooting, Ultrasonic Dust Removal System removes dust from the sensor automatically. The Active D-Lighting function vastly improves shadows and highlights of high-contrast scenes. Includes the new compact 18-55mm f/3.5-5.6G VR II lens (with image stabilization). New easy mode, for beginner photographers. …More …
[ Read More → ]
---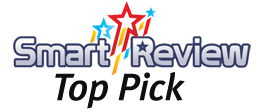 The entry level 18.0 megapixel Canon Rebel T6 (1300d) is the lowest cost SLR from Canon which shares many of the features of more expensive DSLRs. The T6 is the follow on to the popular Rebel T5. Its HD movie mode can shoot Full HD Video with manual exposure. This is the first Canon DSLR to have continuous autofocus in video mode. This allows you to catch fast moving action, without having to manually focus. The new feature uses Canon's new STM lenses with silent autofocus. HDMI port to hookup to an HDTV. Large high resolution 3-inch LCD screen (920,000 pixels). 3.0 fps continuous shooting. Use the large LCD with the Live View Function for composition of both pictures and video. Dedicated Live View/Movie shooting button. You can capture a still image while shooting a movie. …More …
[ Read More → ]
---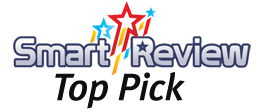 The mid range Nikon D5300 Digital SLR Camera replaces the popular D5200 and is loaded with improved features. The D5300 has an upgraded imager with 24.2 megapixels. The camera has Full 1080p HD Cinematic Video with full-time autofocus and sound. Subject-tracking AF. Body mounted stereo microphones. The native ISO for low light photography is 100-12,800 (expandable to 25,600). Its side articulating 3.2 inch high resolution display (1,037,000 dots) allows you to get hard to get low angle and high angle shots. Built-in camera effects filters for both picture and video modes. Other features include LiveView so you can frame your movies and pictures, the new EXSPEED 4 processor, higher 60fps movie mode, 5.0 fps continuous shooting, Ultrasonic Dust Removal System removes dust from the sensor automatically, Active D-Lighting function which can vastly improve shadows and highlights of high-contrast scenes. 39 AF points (with 3D tracking). High Dynamic Range mode. Subject-tracking AF tracks and maintains focusing on a moving subject. …More …
[ Read More → ]
---
The Full Frame FX Nikon D810 36.3 megapixel SLR has the most megapixels of any SLR Nikon has produced to date (other than the D800 it replaces). The D810 shares many of the features of the best Nikon SLRs and some new ones as well. It is capable of 36.1 megapixel medium format images with low noise. This model has increased the ISO range (64-12800) and drops the optical low pass filter for greater detail. Full HD 1080p 60fps Video mode with a headphone jack, microphone jack, uncompressed HDMI out, Audio monitoring, and a dedicated movie record button. You can shoot in either FX or DX movie formats. Video can be shot with full manual control and you can view live video with an external monitor through the HDMI. Another new feature is the built-in HDR (high dynamic range) function which can create a single image that combines two exposures for a better image. A time lapse photography mode is included. Dual Slots for SD and CF cards. New EXPEED 4 processor is 30% faster (lower noise & faster AF)
…More …
[ Read More → ]
---
| | |
| --- | --- |
| **New for 2015-2016. The Nikon D7200 DX SLR is Nikon's answer to Canon's EOS 70D. The D7200 replaces the popular Nikon D7100. Its updated APS-C sized sensor has a full 24.2 megapixels. New for 2015 is an upgraded AF system borrowed from the high end D4. No Optical Low-Pass Filter (OLPF) on the D7200 to offer higher resolution than the filtered DSLRs. The D7200 offers Full 1080p HD Cinematic Video with full-time autofocus and sound. New 60p mode was added in. To complement the video, the D7200 incorporates a headphone jack and an external microphone jack for high-quality stereo sound recording options. Other features include LiveView so you can frame your movies and pictures with the upgraded high resolution The camera has a high resolution 3.2-inch LCD screen (1,228,800 pixels). The Burst Rate of the D7200 is 6.0 fps continuous shooting, increased buffer size, now can hold 18 (RAW, Lossless 14-bit) photos, Ultrasonic Dust Removal System removes dust from the sensor automatically. Active D-Lighting function which can vastly improve shadows and highlights of high-contrast scenes. 51 point AF system with 15 sensors cross type. 2,016-pixel RGB (3D Color Matrix) exposure sensor. Native ISO has improved to 100-25,600 to allow for a wider range of lighting situations. 100% frame coverage viewfinder. Dual SDHC/SDXC Card Slots. The D7200 is made with a magnesium alloy body with moisture and dust resistance which will protect the D7200's internal parts from the elements. …More … | |
[ Read More → ]
---
| | |
| --- | --- |
| **New for 2013. The Nikon D7100 DX SLR replaces the popular Nikon D7000. Its APS-C sized imager was upgraded from 16.2 to a full 24.1 megapixels. New for 2013 is an upgraded AF system borrowed from the high end D4. This is the first Nikon DSLR to remove the optical low pass filter, which is done to offer higher resolution than the filtered D5200 and D3200. The D7100 offers Full 1080p HD Cinematic Video with full-time autofocus and sound. New 30p and 25p modes were added for 2013. To complement the video, the D7100 incorporates a headphone jack and an external microphone jack for high-quality stereo sound recording options. Other features include LiveView so you can frame your movies and pictures with the upgraded high resolution Upgraded 3.2-inch LCD screen with higher resolution (1,228,800 pixels). The Burst Rate of the D7100 is 6.0 fps continuous shooting, Ultrasonic Dust Removal System removes dust from the sensor automatically. Active D-Lighting function which can vastly improve shadows and highlights of high-contrast scenes. 51 point AF system with 15 sensors cross type. 2,016-pixel RGB (3D Color Matrix) exposure sensor. ISO from 100 to 6400 allows for a wider range of lighting situations. 100% frame coverage viewfinder. Dual SDHC/SDXC Card Slots. The D7100 is made with a magnesium alloy body with moisture and dust resistance which will protect the D7100's internal parts from the elements. …More … | |
[ Read More → ]
---