Cordless Vacuum Buying Guide 2019-2020 Today's cordless stick vacuums have advanced enormously in recent years. Dyson has been at the forefront of cordless technology by introducing cyclonic technology, smaller more efficient digital motors, advanced accessories, and more powerful suction. In cordless vacuums, Dyson although pricier is the undisputed leader in the field with top reviews. […]
[ Read More → ]
Shark ION F80 Vs. Dyson V10 Absolute Cordless Vacuums (Differences): Both Shark and Dyson make high quality cordless vacuums. Both models have high suction (the V10 is superior), and multi-floor floor tools for carpets and hard floors. The Main differences between the Shark ION F80 Vs. the Dyson V10 Absolute are: The Dust bin on […]
[ Read More → ]
Canister Vacuum Cleaner Buying Guide 2019-2020 Canister vacuums have traditionally been used mainly for hard floor surfaces, including hard wood floors, tile floors, and laminate. Today, many Canisters also have air driven or motorized brush bar tools, so you can also do carpeting. There are a large array of options with today's Canisters, Many of […]
[ Read More → ]
Miele Marin Vs. Miele Kona Canister Vacuum (Differences): The Miele C3 Marin and Kona models are German engineered high end canister vacuums built to last. Both are bagged vacuums, and have a dual motor system for maximum cleaning power. Both vacuums run quieter than competitor vacuums, as they are sound insulated. The Marin and Kona […]
[ Read More → ]
Top 10 Best-Rated Cordless Stick Vacuums: SmartReview.com has compiled its top 10 list of cordless stick vacuums, sorted by its highest rated models. These models have the power to replace an upright vacuum, as they are designed for both carpets and hard floors. For above floor cleaning most cordless vacuum detach to a handheld, and […]
[ Read More → ]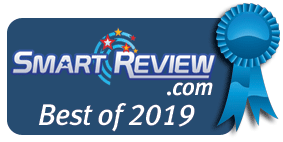 The fifth generation Dyson V8 Absolute cordless stick vacuum has more suction power than most other lightweight cordless vacuum cleaners. The V8 Animal model has higher suction, longer battery life, a more powerful motorized floor tool, and a new dust & dirt ejector system. This model has the power of a corded upright yet weighs less than 6 pounds. It is ideal for quick cleaning on all floor types, upholstery, stairs and inside your car. Since it is an Animal version it can handle pet hair with extra included tools. The V8 has Whole Machine HEPA Filtration.
The V8 cordless vacuum is very versatile for getting different floor types, stairs, upholstery, drapes, and car interiors. The vacuum is detachable, and includes many tools for above and below floor cleaning. Up to 40 minutes of cleaning time. The Dyson V8 Animal has won our BEST of 2019 award for cordless vacuums under $300. …More…


[ Read More → ]
Miele Cat & Dog C1, C3, CX1 Vacuums for Pet Hair: The Miele Cat & Dog vacuums are great for pet hair on hardwood floors, hard floors, soft carpeting, or deeper carpeting. All of these models have the excellent SEB228 motorized brush roll which is ideal for deep carpet cleaning and pet hair removal. Miele […]
[ Read More → ]
Best Rated Sebo Vacuum Cleaners 2019-2020 | This is a roundup of the best rated Sebo vacuums. Sebo vacuums are premium quality vacuums which are German Engineered and manufactured in Germany. Smart-Review limits the selection to only those Sebo vacuums with the highest consumer reviews. We have found that in the high end category, Sebo […]
[ Read More → ]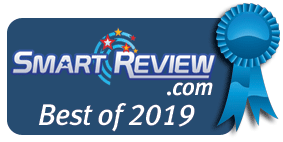 Dyson's Animal 2 upright vacuum. Dyson's latest and most powerful full size animal upright vacuum. The Dyson Animal uses Dyson's latest Radial Root Cyclone™ Technology to increase suction power and trap more dirt and dust. The motorized brush bar makes this model ideal for removing pet hair. The Animal 2 Vacuum also includes an air-driven Tangle-Free Mini Turbine Tool to clean upholstery, cars, and stairs of dust, dirt, and pet hair. Its counter rotating brushes prevent tangling. For delicate rugs and hard floors, the brush bar can be turned off. Dyson's new lightweight upright ball vacuum is ideal for those who want a powerful vacuum that doesn't lose suction, but also don't want to have to work with a heavy floor-cleaning machine.
The Dyson Ball Animal 2 upright is equipped with Dyson Ball technology, this upright vacuum cleaner sits on a ball for easy twisting and turning around furniture and obstacles. Dyson ball technology is exclusive to Dyson vacuums. This version is excellent for pet hair with 270 airwatts of suction, making this vacuum the most powerful Dyson Vacuum on the market. The cleaner head on the Animal vacuum self-adjusts from carpet to hard floors, which gives you more suction power, and is truly a multi-floor vacuum. This top-rated model has won our BEST of 2019 Award for upright vacuums. …More…


[ Read More → ]
Top 10 Best-Rated Upright Vacuums: SmartReview.com has compiled its list of top-rated uprights. The top brands in this category are Shark, Dyson, Miele, Soniclean and Oreck. Upright vacuums are traditionally primarily for carpets, as most have motorized brushrolls. For above floor cleaning most uprights have wands & hoses, or a detachable canister (Shark). Also see […]
[ Read More → ]
Top 10 Best-Rated Canister Vacuums: SmartReview.com has compiled its top 10 list of canister vacuums, sorted by its highest rated models. The top brand in this category is Miele, which is a German Engineered vacuum. Miele uses higher quality materials (such as stainless steel), and are tested to last 20 years and will outlast cheaper […]
[ Read More → ]
Shark Apex Vs. Shark Navigator Upright Vacuum (Differences): Shark has very capable upright vacuums, matching Dyson vacuums in power and cleaning ability. Both vacuums provide the suction and powered brushroll to clean carpets of dust, dirt and pet hair. Both are not lightweight vacuums, but heavy duty, high powered cleaning machines. All Shark uprights are […]
[ Read More → ]
Shark TruePet Vs. Shark Apex Upright Vacuum (Differences): Shark has very capable upright vacuums, matching Dyson vacuums in power and cleaning ability. Both vacuums provide the suction and powered brushroll to clean carpets of dust, dirt and pet hair. Both are not lightweight vacuums, but heavy duty, high powered cleaning machines. All Shark uprights are […]
[ Read More → ]
Miele Alize Vs. Miele Calima Canister Vacuum (Differences): The Miele C3 Alize and Calima models are German engineered high end canister vacuums built to last. Both are bagged vacuums, that are primarily for hard floors and low carpets. Both come with a parquet hard floor brush with soft bristles. Both vacuums run quieter than competitor […]
[ Read More → ]