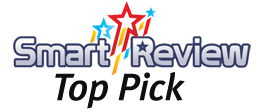 **New for 2018-2019** The Shark Rotator NV752 TruePet powered vacuum is another advancement in Shark Vacuums. What sets this premium model apart is both the cleaner head, and the pet tool, are electrically powered, instead of air powered for better cleaning. This vacuum is designed for those with Pets and pet hair problems. The NV752 TruPet gives you a combination of a lightweight upright along with a detachable lightweight canister vacuum (with powered brushroll). Never loses suction Technology gives this vacuum consistent suction power.
To prevent you from breathing in the dust and dirt you are vacuuming, Shark has an Anti-Allergen Complete Seal Technology(tm) which traps 99.99% of dust inside the vacuum. Lifetime HEPA filter. Swivel steering and smooth-gliding wheels provide easier maneuvering around furniture. This top-rated model compares favorably to Dyson models. Longer seven year warranty. Brushroll on/off capability for powerful carpet and bare floor cleaning. By turning the collar around the handle, you can control the amount of suction. Important when vacuuming delicate rugs, drapes, and other uses where you may not want full suction. Built-in LED Headlights to see in dark areas. The brushroll controls are built into the handle. Our best rated Shark vacuum for pet hair. …More…


[ Read More → ]
Vacuum Cleaner Buying Guide (2018-2019) – Buying a vacuum cleaner is more complicated than it used to be. Today, you must choose between many options, such as an upright or canister, bagged or bagless, and a large array of options. Many of today's vacuums filter the air with HEPA filters, best for those with allergies. […]
[ Read More → ]
Dyson Ball Animal 2 Corded Vs. Dyson V11 Torque Drive Cordless (Differences): These two powerful vacuums from Dyson both provide the suction and a powered brushroll to clean carpets of dust, dirt and pet hair. Both come with tools to assist in cleaning smaller areas, such as upholstery, stairs, and car interiors. Both have Dyson's […]
[ Read More → ]
Dyson Ball Animal 2 Vs. Dyson Cinetic "Big Ball" Upright Vacuum (Similarities): These two powerful vacuums from Dyson both provide high suction and a powered brushroll to clean carpets of dirt, dust and pet hair. Both are not lightweight vacuums, but heavy duty, high powered cleaning machines. Both vacuums are made to tackle dirt, dust […]
[ Read More → ]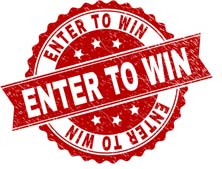 Win a Shark Rocket Handheld Vacuum Cleaner | Giveaway 2019

How to Enter: Use the Gleam widget on the contest page to enter for your chance to win a brand new Dyson V7 Animal Cordless Stick Vacuum. The giveaway starts July 24, 2019, and ends August 23, 2019. You can enter a variety of ways using the Gleam widget. The more ways you enter, the greater your chances of winning the prize!


*Click here* to enter the contest
[ Read More → ]
Shark Apex Vs. Shark Navigator Upright Vacuum (Differences): Shark has very capable upright vacuums, matching Dyson vacuums in power and cleaning ability. Both vacuums provide the suction and powered brushroll to clean carpets of dust, dirt and pet hair. Both are not lightweight vacuums, but heavy duty, high powered cleaning machines. All Shark uprights are […]
[ Read More → ]
iRobot 890 Vs. iRobot 960 Robot Vacuum (Differences): These two powerful robot vacuums from iRobot both provide the suction and powered brushes to clean both carpets and hard floors. Both models have the Tangle-Free Brushless Rollers which gets rid of brushes, increasing suction and airflow no matter what surface it is vacuuming. These brushless Extractors […]
[ Read More → ]
iRobot 17 (7150) Vs. iRobot 960 Robot Vacuum (Differences): These two powerful robot vacuums from iRobot both provide the suction and powered brushes to clean both carpets and hard floors. Both models have the Tangle-Free Brushless Rollers which gets rid of brushes, increasing suction and airflow no matter what surface it is vacuuming. These brushless […]
[ Read More → ]
iRobot e5 (5150) Vs. iRobot 960 Robot Vacuum (Differences): These two powerful robot vacuums from iRobot both provide the suction and powered brushes to clean both carpets and hard floors. Both models have the Tangle-Free Brushless Rollers which gets rid of brushes, increasing suction and airflow no matter what surface it is vacuuming. These brushless […]
[ Read More → ]
iRobot e5 (5150) Vs. iRobot i7 (7150) Robot Vacuum (Differences): These two powerful robot vacuums from iRobot both provide the suction and powered brushes to clean both carpets and hard floors. Both models have the Tangle-Free Brushless Rollers which gets rid of brushes, increasing suction and airflow no matter what surface it is vacuuming. These […]
[ Read More → ]
Top 10 Best-Rated Upright Vacuums: SmartReview.com has compiled its top 10 list of upright vacuums, sorted by its highest rated models. The top brands in this category are Shark, Dyson, Miele, Soniclean and Oreck. Upright vacuums are traditionally primarily for carpets, as most have motorized brushrolls. For above floor cleaning most uprights have wands & […]
[ Read More → ]
Top 10 Best-Rated Canister Vacuums: SmartReview.com has compiled its top 10 list of canister vacuums, sorted by its highest rated models. The top brand in this category is Miele, which is a German Engineered vacuum. Miele uses higher quality materials, and are tested for long life usage. Vacuums on this page are manufactured by Miele […]
[ Read More → ]
Top 5 Best-Rated Canister Vacuums: SmartReview.com has compiled its best 5 canister vacuums, sorted by its highest rated models. The top brand in this category is Miele, which is a German Engineered vacuum. Miele uses higher quality materials, and are tested for long life usage. As such, all of the vacuums on this page are […]
[ Read More → ]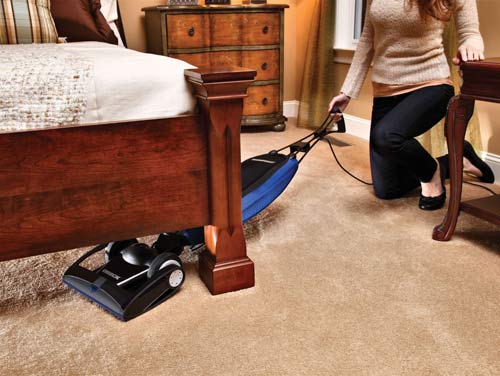 Best Rated Oreck Upright Vacuum Cleaners 2018-2019: This is a roundup of the best rated Oreck upright vacuums. Smart-Review limits the selection to only those Oreck vacuums with the highest consumer reviews. Oreck makes some of the best lightweight bagged upright vacuums available. Oreck vacuums also can lie virtually flat, to fit under beds and furniture. Oreck's top of the line Magnesium <LW1500RS vacuum is ideal on hard to vacuum soft/plush, and high pile carpets, and are recommended by carpet manufacturers. Upright vacuums have traditionally been ideal for carpets, but also have the ability to vacuum hard surface floors (tile, wood, stone). Oreck bags seal shut, so no dust escapes. Below is a comparison chart of the top rated Oreck vacuums available, listed with top features, prices, and reviews. …See Oreck Comparison Page…
[ Read More → ]