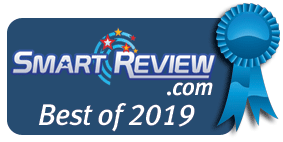 The Canon EOS 90D is Canon's Best mid-range APS-C SLR. Upgraded from the 80D to a higher 32.5 megapixels, and 4k video capability. This model has the latest version of Dual Pixel CMOS AF technology that greatly enhances autofocus capabilities, especially when filming video. The 90D movie mode shoots at 1080p full HD @30fps, 60fps, and 120fps, and 4K @ 30fps with manual exposure control. The 90D includes an HDMI port to hookup to an HDTV and an External Microphone Jack for better sound options with manual audio control. A headphone jack is also included to monitor audio.
The 90D gets a high resolution articulating 3-inch LCD touchscreen (1,040,000 pixels). The latest Digic 8 Image Processor is onboard for faster operations. Fast 10.0 fps continuous shooting, ISO upgraded to 25600, and added Bluetooth connectivity. BEST of 2019 Award. …More …
Best Sony Alpha DSLRs and NEX Mirrorless Cameras – This is a roundup of the Top-Rated Sony Alpha DSLRs with translucent mirror technology, and Sony Compact System Mirrorless Cameras. Both camera types have interchangeable lenses. Sony's mirrorless cameras have a much smaller footprint than the larger regular sized Alpha Digital SLR cameras (half the size […]
Best Rated Cameras & DSLRs that Shoot 4K Video – A new breed of cameras is upon us, those that can shoot 4K video. 4K has four times the resolution of Full HD. Even if you only need 1080p full HD, you can take the 4K footage and convert it to full HD, and it […]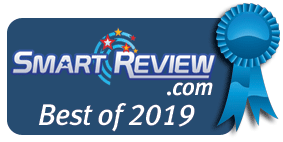 Panasonic's flagship DC-GH5 Mirrorless 4K Micro Four Thirds Camera has just been released. This model has extreme improvements over the previous popular GH4 model that it replaces. Panasonic listened to its users and has included many of their requests, especially to the video taking community. The best new features include a brand new micro 4/3rds sensor with 20.3 megapixels and without an anti-aliasing filter for sharper images. Panasonic has added the much praised IBIS and 5 Axis Dual IS 2 Image stabilization that was seen in the GX85 and G85 4K camera models. Works even when recording 4K video. The 4K Ultra HD recording now jumps to 60p (60 frames/second) for silky smooth 4K for sports and other action scenes. For 4K you can record in UHD (3840 x2160) the same dimensions as 4K TVs, or DCI Cinematic 4K (4096×2160) the same dimensions used for Movie Theater 4K projectors. Dual card slots allow you more flexibility, such as backing up, or relay recording. The GH5 has a new OLED EVF (3,680k-dot), and larger higher resolution 3.2-inch LCD (1,620k-dot) flip out screen … …More …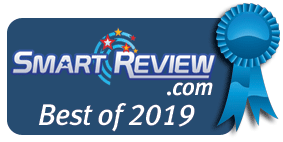 The 30.4 megapixel Canon EOS 5D Mark IV is Canon's newest in the 5D Full Frame series of digital SLRs, the follow on model to the extremely popular 5D Mark III. The new 5D Mark IV is not only upgraded to address picture quality, but is putting in features that will make filmmakers more productive. This model adds 4K Cinematic Video recording capability (24, 25, & 30 fps). You can shoot 4K Video and later extract 8.8 megapixel screen grabs from each frame of the 4K video. Previous 5D versions have been used to film both TV shows and Movies, including Walking Dead, Hawaii Five-O, 24, and many more. This model will be popular with photo journalists that require both photos and video.
This is the first EOS 5D version with Touchscreen Capability and the resolution has been bumped up 1.62 million dots. The latest Dual Pixel CMOS AF Autofocus system is installed (first introduced in Canon 70D & 80D models). For speed the camera has upgraded to the latest Digic 6+ chip, and the burst rate has increased to 7fps even with the higher megapixel count. Other features include 61 AF points, ISO 100-32000, Added WiFi, NFC and GPS, New Meter Sensor. This model won our BEST OF 2017 Award for Full Frame Cameras.
…More …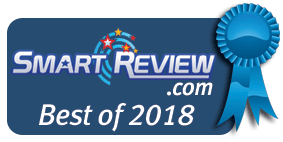 Sony introduces the A7R Mark III Mirrorless Camera. This model has some substantial improvements over the previous popular A7R Mark II model that it replaces. Like the previous model, this one sports a 42.5 megapixel sensor with 5 Axis image stabilization. Sony listened to its users and has included many of their requests, including adding a joypad controller, added touchscreen, and added a second SD memory card slot. Sony doubled the burst frame rate to 10, and also has a silent mode. A higher resolution 3-inch tilting screen to compose your shots or use the 3.69 million dot OLED EVF. No AA filter on this camera, so you will have sharper images and videos. The camera is powered by a BIONZ X™ Image Processor. Full connectivity with WiFi, Bluetooth & NFC. S-Log2, S-Log3 and HLG (Hybrid Log-Gamma). …More …
Best Rated Panasonic Mirrorless 4K Cameras – A new breed of cameras is upon us, those that can shoot 4K video. 4K has four times the resolution of Full HD. You also can crop 4K video and still maintain Full HD. Each frame of video is an 8 megapixel picture which you can print or […]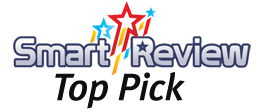 Panasonic's DC-G85 Mirrorless 4K Micro Four Thirds Camera is a power packed mid-range model. This model has substantial improvements over the previous popular Lumix G7 model that it replaces. Panasonic has added the much praised IBIS and 5 Axis Dual IS 2 Image stabilization to the camera. This stabilization even works when recording 4K video. With built-in body stabilization, you can use lenses with no stabilization and still have a steady shot for photos and video. The new Electromagnetic Drive Shutter is quieter and helps eliminate shutter shock in photos. The new 16 megapixel sensor has no anti aliasing filter, for sharper pictures and video. The 4K Ultra HD records in UHD (3840 x2160) the same dimensions and resolution as 4K TVs. 4K Video has four times the resolution of Full HD, giving you sharper video, even if you convert the footage back to HD. By shooting in 4K, you are future proofing your videos, as 4K is quickly becoming the standard. The G85 has an OLED EVF (2,360k-dot), and a 3.0-inch LCD Touchscreen (1,040-dot). WiFi 802.11b/g/n, allows you to wirelessly control your camera from your smartphone. … …More …