Panasonic Lumix DC-G85 4K Mirrorless ILC Camera | Review
Panasonic's DC-G85 Mirrorless 4K Micro Four Thirds Camera is a power packed mid-range model. This model has substantial improvements over the previous popular Lumix G7 model that it replaces. Panasonic has added the much praised IBIS and 5 Axis Dual IS 2 Image stabilization to the camera. This stabilization even works when recording 4K video. With built-in body stabilization, you can use lenses with no stabilization and still have a steady shot for photos and video. The new Electromagnetic Drive Shutter is quieter and helps eliminate shutter shock in photos. The new 16 megapixel sensor has no anti aliasing filter, for sharper pictures and video. The 4K Ultra HD records in UHD (3840 x2160) the same dimensions and resolution as 4K TVs. 4K Video has four times the resolution of Full HD, giving you sharper video, even if you convert the footage back to HD. By shooting in 4K, you are future proofing your videos, as 4K is quickly becoming the standard. The G85 has an OLED EVF (2,360k-dot), and a 3.0-inch LCD Touchscreen (1,040-dot).
---
Panasonic DC-G85 4K Camera Features:
The G85 has a magnesium alloy front plate for lighter weight and strength, and is
sealed against dust and moisture
. Advanced Depth From Defocus AF with 49 focus points. 8 megapixel images can be extracted from 4K video shot. Post Focus & Focus Stacking Features, allow you to determine focus points after you shoot a 4K mode picture. A built-in pop-up flash is onboard for low light conditions. WiFi 802.11b/g/n, allows you to connect your tablet or smartphone to your camera and even control the functions of the camera.
---
Panasonic G85 Upgrade Features over the G7: New 16 Megapixel Sensor without an anti-aliasing filter, 5 Axis Dual IS stabilization added. With IBIS (In Body Image Stabilization), you can use non-stabilized lenses and primes and still get stabilization. Added Magnesium alloy front plate for strength. Added weather sealing against dust and moisture. Faster burst rate (9 vs 7). Focus stacking feature added. No limit on 4K recording (G7 had 30 minute limit). Improved Advanced Depth From Defocus AF. Smartphone remote control feature added. Wider 2.2 crop FOV (than the GH4) when recording 4K Video. New Electromagnetic Shutter Drive is quieter and helps eliminate shutter shock. New battery grip DMW-BGG1 option. New L.Monochrome profile, with higher contrast and film look. Micro HDMI outputs a clean 4K signal for external recording.
---
Shutter speeds: 60 – 1/4000 second, ISO: from 200-25600(expandable to 100). Burst Mode: 9.0 fps.
Memory Cards: SD/SDHC/SDXC. Lithium-ion battery DMW-BLC12B (1200 mAh) included. Micro USB & HDMI D (Micro).
4K Video: UHD 24, 30 fps (100 Mbps recording rate)
1080p Video: 24p, 30p, 60p (28 Mbps)
Dimensions: 5.1″ x 3.5″ x 2.9″ ( 1.11 pounds w/ battery).
---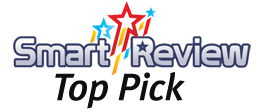 Smart-Review Commentary: The new for 2017 Panasonic Lumix G85 is a midrange replacement for the G7 in the Panasonic Mirrorless ILC camera lineup. This has many valuable upgrades to the very popular G7 model. The new imaging sensor has is sharper in photos and video thanks to the removal of the AA filter. The biggest new feature is in body image stabilization (IBIS), which along with lens stabilization can offer 5-axis sensor shift stabilization, allowing you to take photographs with longer handheld exposures, or blur and jitter free video. This model is weather sealed for inclement weather for dust and moisture.
Filmmakers: Panasonic has listened to users, and has packed most of what the modern filmmaker would want in a 4K camera including, flip out LCD screen, Microphone jack, battery grip option, Weather Sealing, added L.Monochrome profile, IBIS (stabilization) & Dual IS, wireless capability to control camera. You can control most G85 camera functions, and focus remotely on your smartphone or tablet using Wifi and Panasonic's APP. This is a great upgrade from the G7 model. For these reasons, the Panasonic Lumix DC-G85 is a Smart-Review Top Pick for Mirrorless 4K cameras.
---
Panasonic G85 4K Mirrorless Camera
Panasonic G85 4K Mirrorless Camera
Panasonic GH5 4K Mirrorless Camera
Panasonic GX85 4K Mirrorless Camera

SLR Features

20.3 megapixels
3.0-inch LCD Flip Out Touchscreen
OLED EVF
5 Axis Dual IS 2
UHD 4K Video Capture
ISO 100-25600
Burst Mode: 9.0 fps
Micro HDMI out
49 AF Focus Points
Weather Sealed Body
Electromagnetic Drive Shutter
Micro 4/3rds Imager
Built-in WiFi
Wireless Smartphone Control
External Microphone Jack


Is this the best price?

(Click for Reviews)
5 Axis Stabilization

Is this the best price?

(Click for Reviews)
5 Axis Stabilization

Is this the best price?
(Click for Reviews)
5 Axis Stabilization
---
Video: Panasonic's Dual IS 2 Image Stabilization
---
Related Article: Panasonic 4K Mirrorless Cameras – Comparison and Reviews
Related Article: Best Rated Cameras that Shoot 4K Video – Comparison and Reviews
Related Article: Best Rated Mirrorless Cameras – Comparison and Reviews
---
Shop All DSLR Cameras
(Clicking on shop buttons will open a new window)