Nikon D7100 24.1 Megapixel DX-Format Digital SLR Camera
**New for 2013. The Nikon D7100 DX DSLR replaces the popular Nikon D7000. Its APS-C sized imager was upgraded from 16.2 to a full 24.1 megapixels. New for 2013 is an upgraded AF system borrowed from the high end D4. This is the first Nikon DSLR to remove the optical low pass filter, which is done to offer higher resolution than the filtered D5200 and D3200. The D7100 offers Full 1080p HD Cinematic Video with full-time autofocus and sound. New 30p and 25p modes were added for 2013. To complement the video, the D7100 incorporates a headphone jack and an external microphone jack for high-quality stereo sound recording options. Other features include LiveView so you can frame your movies and pictures with the upgraded high resolution Upgraded 3.2-inch LCD screen with higher resolution (1,228,800 pixels). The Burst Rate of the D7100 is 6.0 fps continuous shooting, Ultrasonic Dust Removal System removes dust from the sensor automatically. Active D-Lighting function which can vastly improve shadows and highlights of high-contrast scenes. 51 point AF system with 15 sensors cross type. 2,016-pixel RGB (3D Color Matrix) exposure sensor. ISO from 100 to 6400 allows for a wider range of lighting situations. 100% frame coverage viewfinder. Dual SDHC/SDXC Card Slots. The D7100 is made with a magnesium alloy body with moisture and dust resistance which will protect the D7100's internal parts from the elements.
---
Upgrade features of the D7100: The D7100 has vast improvements from the D7000 it replaces. This includes 24.1 megapixels (up from 16.2), 51 point AF system (up from 39) and new AF algorithms borrowed from the D4. LCD Screen is larger (3.2 inches) and is higher resolution. Upgraded to faster EXPEED 3 processor, Removed Optical low pass filter for better images, Added 30p and 25p movie frame rates for Full 1080p HD. Added a built-in stereo microphones (previous model was mono). A headphone jack was added which will please videographers, so they can monitor audio while filming.
---
Compatible with all NIKKOR AF-S and AF-I lenses. Shutter speed to 1/8000 second. In-camera photo editing: After shooting, the D7100's photo editing functions allow for in-camera retouching. The upgraded Nikon EXPEED 3 Image Processor provides fast, accurate image processing and startup time. The new 1.3 crop mode gives a focal increase of 2x. Built in Flash. Shutter Durabilty is rated at 150,000 cycles.
Shutter speeds: 30 – 1/8000 second, ISO: from 100-6400 (expandable to 25,600), Burst Mode: 6.0 fps
Memory Cards: Dual SD/SDHC/SDXC Card Slots. Lithium-ion battery EN-EL15 (included). USB 2.0.
Included Kit Lens: 18-105mm f/3.5-5.6 AF-S DX VR ED Nikkor Zoom Lens
HD Movie Modes: 1920 x 1080 at (24p, 25p 30p, 60i), 1280 x 720 (30p, 60p) Movies limited to 20 minutes per clip.
Dimensions: 5.3″ x 4.2″ x 3.0″ ( 1 lb. 11 ounces).
---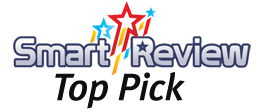 Smart-Review Commentary: Nikon's replacement to the D7000. It is fully loaded with all of the newest features. It has received excellent consumer and professional reviews for its price range. The D7100 has huge improvements from its predecessor, the D7000. Aside from improvements in total megapixels, more powerful AF functions and AF points, and the removal of the low pass filter, this camera has also added additional frame rates for its HD movie mode and has added a headphone jack, and built-in stereo mics. Speed has been increased by the new EXPEED 3 processor (Burst Rate to 6fps). Dual SD/SDHC/SDXC memory card slots lets you shoot longer without changing cards. New for this model is the optional WU-1a WiFi adapter that will allow you to remotely control the camera, or transfer pictures to your smartphone/tablet or transfer them to the internet. We believe this to be an excellent high end SLR which will give Canon's 70D some competition in this price range. For its price and performance and substantial upgrades from the previous model, the Nikon D7100 DSLR is a Smart Review Top Pick.
---
Nikon D7100 SLR
D7100 Body Only
D7100 with 18-105mm lens
Nikon EN-EL15 battery for D7100

SLR Features

24.1 megapixels
Large 3.2-inch LCD
ISO 100-6400
Burst Mode: 6.0 fps
Live View
Removed Optical low pass filter
1080p Movie Mode
External Mic Jack
Headphone Jack
Dual Memory Card Slots
Ultrasonic sensor cleaning
Nikon EXPEED 3 processor
DX Sized Imager
Shutter durability 150,000


Is this the best price?

Is this the best price?

Is this the best price?
---
Related Article: Digital SLRs From $1000 to $1999 Comparision and Reviews
Related Article: Digital SLRs From $600 to $999 Comparison and Reviews
Related Camera: Canon EOS 80D 24.2 Megapixel Digital SLR
Lenses for the Nikon D7100: Nikon Zoom Lenses Roundup and Comparison
Lenses for the Nikon D7100: Nikon Prime (fixed) Lenses Roundup and Comparison
Shop All DSLR Cameras
(Clicking on shop buttons will open a new window)