Best Rated Canon SLR Prime Lenses Comparison & Reviews – This is a roundup of the best rated Canon EF prime lenses (also known as fixed focal length lenses). They come in Wide Angle, Standard (Normal), Macro, Telephoto, and Super Telephoto. Unlike zoom lenses, prime lenses are fixed at a specific focal length. Although zoom […]
Best Rated Sigma Lenses (Canon Compatible) – This is a roundup of Sigma Canon Compatible Lenses. Prime, Zoom, Normal, Wide Angle, Macro, Telephoto and Super Telephoto. Sigma offers high quality lenses that offer some sizes of lenses not available from Canon. Many of Sigma's EX range of professional quality lenses compare favorably against lenses from […]
Best Rated Canon DSLR Zoom Lenses – This is a roundup of Canon EF and EF-S zoom lenses. Normal, Wide Angle, Telephoto and Super Telephoto. Unlike prime lenses, which have a fixed focal length, zoom lenses can give you a range, from wide angle to extreme telephoto. Find the best lenses for your Canon DSLR. […]
DSLR & Mirrorless Camera Buying Guide 2022-2023: Digital SLRs (also known as DSLRs) have become more popular recently, because of improved features and a dramatic drop in prices. Once only professionals could afford a DSLR. The main advantage of a DSLR versus a point and shoot camera is higher image quality due to larger imager […]
Canon Rebel T6i Vs. T7i DSLR Cameras (Differences): Both of these Canon DSLRs use an APS-C sized imager, with a 1.6x lens conversion ratio. Both cameras take outstanding pictures and videos using the same 24.2 megapixel sensor, and have an external mic jack for video sound. Both have a fantastic flip-out touchscreen. Both models have […]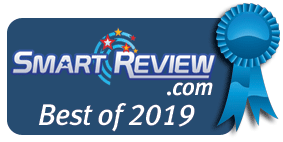 The Canon EOS 90D is Canon's Best mid-range APS-C SLR. Upgraded from the 80D to a higher 32.5 megapixels, and 4k video capability. This model has the latest version of Dual Pixel CMOS AF technology that greatly enhances autofocus capabilities, especially when filming video. The 90D movie mode shoots at 1080p full HD @30fps, 60fps, and 120fps, and 4K @ 30fps with manual exposure control. The 90D includes an HDMI port to hookup to an HDTV and an External Microphone Jack for better sound options with manual audio control. A headphone jack is also included to monitor audio.
The 90D gets a high resolution articulating 3-inch LCD touchscreen (1,040,000 pixels). The latest Digic 8 Image Processor is onboard for faster operations. Fast 10.0 fps continuous shooting, ISO upgraded to 25600, and added Bluetooth connectivity. BEST of 2019 Award. …More …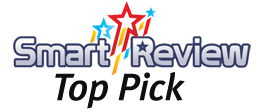 The Canon EOS Rebel T7i DSLR is the latest in the EOS Rebel series. Upgraded from the T6i with a full 24.2 megapixels of resolution. It shares many of the features from the Canon 80D, but at a lower cost and weight. The T7i HD movie mode shoots Full 1080p HD Video at popular frame rates 1080p @30fps, 24fps and 720p @60fps and with manual exposure control.
The big upgrade in the T7i over the previous model is the inclusion of the excellent Dual Pixel CMOS Autofocus system with phase detection. This AF system is not only fast and responsive, but keeps focus locked on your target whether shooting still pictures or the more demanding video focusing. The auto-focus system was upgraded to 45 auto-focus points (all cross-type). The T7i has a high resolution flip out articulating 3-inch LCD touchscreen (1,040,000 dots), to get hard to get shots, and for Vlogging. A new Digic 7 Image Processor has been installed, giving you 5.0 fps continuous shooting, lower shutter lag, and faster operations. The camera has an HDMI port to hookup to an HDTV and an External Microphone Jack for better sound options along with manual audio control. EOS Dust Removal System removes dust from the sensor automatically. Native ISO: ISO 100-25600, Upgraded to the new DIGIC 7 Image Processor … …More …
Best Rated Sigma Lenses (Nikon Compatible) – This is a roundup of Sigma Nikon DSLR Compatible Lenses. Prime, Zoom, Normal, Wide Angle, Macro, Telephoto and Super Telephoto. Sigma offers high quality lenses that offer some sizes of lenses not available from Nikon. Many of Sigma's EX range of professional quality lenses compare favorably against lenses […]
Nikon SLR Zoom Lenses Comparison & Reviews – This is a roundup of the best rated Nikon Nikkor zoom lenses. Normal, Wide Angle, Telephoto and Super Telephoto. Unlike prime lenses, which have a fixed focal length, zoom lenses can give you a range, from wide angle to extreme telephoto. Find the best lenses for your […]
Nikon SLR Prime Lenses – This is a roundup of Nikon Nikkor prime lenses (also known as fixed focal length lenses). They come in Wide Angle, Standard (Normal), Micro, Telephoto, DX, and Super Telephoto. Unlike zoom lenses, prime lenses are fixed at a specific focal length. Although zoom lenses are very versatile, the prime lens […]
Canon Rebel T6 Vs. T6i DSLR Cameras (Differences): Both of these Canon DSLRs use an APS-C sized imager, with a 1.6x lens conversion ratio. The T6 is more of an entry level with less features and cheaper than the T6i. Both models have Full HD 1080p video at 24p and 30p, but the T6i has […]
Best Digital SLRs priced over $600 and under $1000 – This is a roundup of the Top-Rated mid-range Cropped Sensor Digital SLRs. Prices of digital SLRs have dropped dramatically over the years, while features and capabilities have increased. This price range has more features than the low end SLRs, including HD video capture, Live View, […]
Best Rated Digital SLRs priced over $1000 and under $2000 – This is a roundup of the Top-Rated high end DSLR Cameras. Prices of DSLRs have dropped dramatically over the years, while features and capabilities have increased. This price range has more features than the low and mid range SLRs. Below is a comparison of […]
Best Affordable DSLR Cameras Under $600 – This is a roundup of the Top-Rated low priced entry level DSLR Cameras. Prices of digital SLRs have dropped dramatically over the years and gotten more affordable, while features and capabilities have increased. Even full HD and Built-in WiFi is beginning to be available in these lower priced […]