Home Blender Buying Guide 2022-2023 | Best Rated Blenders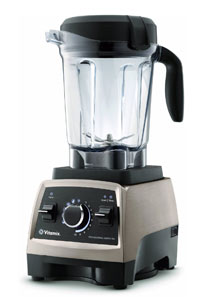 Home Blender Buying Guide (2022-2023)
Buying a blender today presents you with a variety of choices. Cheaper blenders have lower power, short warranties, and their motors can burn out if over-used. High end blenders have high build quality, powerful motors, have long warranties and can be used daily for years without motor burnout, but with a high price. Buying a blender is a balance of price and quality. SmartReview.com covers only blenders that have received the highest consumer and professional reviews. This guide will provide you with the options available today in countertop blenders. See our top 2022-2023 picks low to high end blenders.
---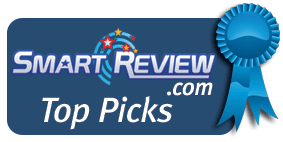 Best Rated Home Blenders 2022-2023
Countertop blenders can be used for a variety of tasks, and even replace other appliances depending on the quality, capabilities, and accessories. The most popular use of blenders is for making Smoothies, Green Smoothies, and whole fruit juices. These are the highest rated models.
The Best of 2022-2023 Countertop Home Blenders:
Top Rated Home Blenders under $200:
Related Article: Best Rated Blenders under $200
Top Rated Home Blenders under $100:
Related Article: Best Rated Blenders under $100
---
---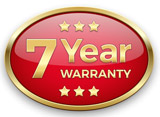 Home Blender Warranties – The length of the warranty is important, since the length of the warranty is an indication of the confidence of the manufacturer that its blender will stand up to the test of time. Cheaper blenders have short warranties, and for good reason, their motors can burn out sooner. Usually only high-end blenders have the longest warranties. If you use a blender often, get the blender with the longest warranty that you can afford.
Top-Rated Blenders with the longest warranties:
---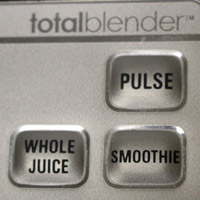 Pre-programmed Functions – Some blenders have pre-programmed functions that with a press of a button, or knob, will automatically run the blender for a particular type of blending. The blending can vary in speed during the cycle, and will automatically turn off when done. These are very convenient and a sought after feature, especially for those that make smoothies. Just push the button, and you can do other things while its blending. Depending on the blender, pre-programmed features could include Smoothies, Milkshakes, Hot Soup, Sauces, whole juice, and more. All Blendtec blenders have this feature.
Related Article: Best Rated Blenders with Pre-programmed Functions
---
Bluetooth Connected Blenders with APP –
Vitamix has paved the way to a new type of blender that unlocks more pre-programmed blending cycles (these cycle through and then stop the blender at the end). The Blender connects to the
Vitamix Perfect Blending APP
which unlocks 17 pre-programmed blending choices such as Smoothies, Soups, Frozen Desserts, Nut Butters, and much more. This APP also
unlocks more than 600 recipes
that you will see on your Smartphone or Tablet Computer (iPad). Some of these models also have hard button presets. These are the best blenders on the market.
All 17 APP Available Presets: Smoothies, Hot Soup, Frozen Desserts, Dips & Spreads, Self Cleaning, Nut Butters, Cold Skim Milk Foam, Dressings, Spice Grinding, Baby Food, Marinades, Frozen Cocktails, Nut Milks, Thick Dips, Batter, Acai Bowls.
Ascent Series Connected Blenders with Vitamix APP
---
Blender Power Watts & Horsepower – One way of comparing blenders is by the number of watts of power they consume, and the Horsepower (HP) of their motor. The best blenders, that do the best job have the highest power, and their motors are more efficient and less prone to burn out. However high watts does not mean a good blender, or that they are equivalent. Blending depends on blades, shape of container, and varying of power for best mixing. But as a general measure, high watts are better, as are Horsepower. For smoothies, a higher power blender will give you less gritty smoothies, as it can pulverize seeds, fruits, and veggies more effectively.
Top-Rated Blenders with the highest power:
---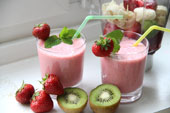 Best Smoothie Blenders – Smoothies are made with a variety of ingredients, including frozen fruit, ice, and vegetables which must be chopped and blended to a smooth texture. Underpowered machines will leave a smoothie with a gritty consistency. Based on our research, Vitamix and Blendtec blenders produce some of the best truly smooth smoothies. They are used in Smoothie shops and restaurants. These are top of the line smoothie machines and will hold up to making smoothies daily, and have 7 year warranties. Jamba Juice Smoothie Shops use Blendtec blenders to make smoothies. In the mid-range, under $200 we recommend the Oster Versa Blender and the Jamba Professional Blender
which both have a lot of power and make excellent smoothies, and have a long warranty. In the $100 range, the Ninja Professional BL660 does a good job with smoothies, but not as good as the mid and high end range, and only has a 1 year warranty.
---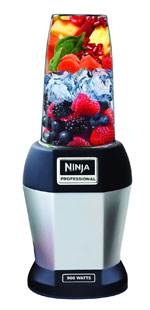 Best Personal Sized Blenders – There is a special class of blenders that have personal sized cups that you can blend your ingredients right in the cup, and then attach a lid and take it with you. The leaders of this type of blender are Nutra Ninja and NutriBullet. Below are the highest rated blenders that have personal sized cups included.
Top Home Blenders with personal sized cups:
Related Article: Best Rated Personal Sized Blenders
---
Best Rated Quiet Blenders –
Higher powered blenders are noisier than lower powered blenders. When blending and chopping ice, sound levels will increase as well. There are very few truly quiet blenders, and they are mostly commercial models with a sound enclosure. However there is one Consumer model that is the quietest consumer model available with a sound enclosure, the Blendtec Pro 800.

Related Article: Quiet Blenders with Sound Enclosures
---
Touch Control Blenders –
A new type of blender has arrived using capacitive touch controls, just like your smartphone. The new blenders have a sleek modern look and are very attractive, as well as giving you additional functionality at the touch of your finger. The touch interface is easy to clean.
Vitamix and Blendtec both make Touchscreen models
as their premium lines of blenders which have received our highest rating.

Top Rated Touchscreen & Touch Control Blenders:
Related Article: Top-Rated Touchscreen Home Blenders – Comparison & Reviews
---
---
Cheap Blenders – Although initially looking like a bargain, we have found many of the cheaper priced blenders don't last long, have poor consumer reviews, are made with inferior plastics/metals, have weaker motors, and have fewer features than higher priced blenders. Many are under-powered and will leave you with a gritty smoothie. If you use your blender daily or many times a week, you need a quality blender with a longer warranty. We only feature blenders with high consumer ratings regardless of price. Only about 20% of blender models make it to our site.
Professional Vs. Consumer Reviews – Some of the blenders that are reported to be top models by leading professional consumer magazines/websites can be misleading. The reason is that they are testing these blenders over a short period of time, and are not in a real home environment. We have found many of the leading models from professional reviews get poor consumer ratings. This is because over time, flaws and poor quality can show up, that don't show up in the short-term under laboratory conditions. We believe consumer reviews to be an excellent indicator of quality, not only in the short-term, but the long term.
Blender Ratings and Reviews – Many blenders get poor consumer ratings. This is either the result of poor design, short longevity, weak motor, and sometimes a burning smell/bad noise while operating. In the universe of blenders, two brands stand out for us. Those are Vitamix and Blendtec which both consistently receive extremely high consumer ratings, and have done so for years. The reason is superior design, and quality of materials, and long warranties. Other blenders we list are the best 2019, 2020 and 2021 models of their respective brands.
---
---
Related Article: Best Countertop Blenders – Comparison and Reviews
Related Article: Best Rated Vitamix Blenders – Comparison and Reviews
Related Article: Best Rated Blendtec Blenders – Comparison and Reviews
Copyright© 2023 SmartReview.com This Article may not be published, broadcast, rewritten or redistributed in whole or part without the express written permission of SmartReview.com