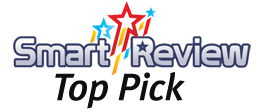 The new Ninja Chef Duo Blender (CT815A) is a powerful 1500 watt high speed blender, loaded with high end features. The blender comes with 10 manual mode speeds with variable speed control dial, and 10 pre-set Auto-iQ programs. Auto-iQ are timed programs which include Smoothies, Frozen Drinks, Ice Cream, Hot Soup, Puree, Dip/Salsa, Dressing, Nut Butter, Ice Cream, Mills Flour, and blends Extracts. You can also use the Timer+ feature to manually set a time for blending. The built in LCD will countdown as the blending is being done. A self cleaning program (and button) is also included.
This model comes with one 24-ounce double-walled to-go tumbler cup for making individual servings and smoothies right in the cups. A tamper is also included for better blending, as well as a 35 recipe cookbook. The powerful motor of the CT815A Ninja Chef Blender can easily crushes ice, whole fruits & vegetables, as well as make hot soup. The large 72 ounce container is made of BPA-Free Plastic and is Dishwasher Safe, for blending a variety of ingredients. The cutting blades can be removed for complete cleaning. The lid snaps shut over the container, and has a flip spout for pouring. If the container is not on right, an indicator on the blender will let you know. This high power blender also has a safety system to shutdown the motor if you overload it. The Ninja CT815A comes with a 1 year limited warranty. …More…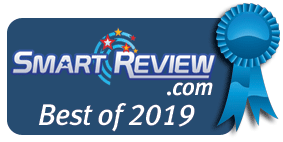 The Jamba Appliances 58910 Professional Blender is one of the most feature rich blenders for the price. It has a lower profile design, making it easier to fit under 18-inch cabinets on your countertop. The "Jamba" name is known for smoothies from Jamba Juice shops across the country. This blender was designed to Jamba's specifications and is the same type of blender you will see in smoothie shops. The Jamba Professional is a powerful high powered blending machine with 1,400 Watts of power with a 2.4 HP motor.
This blender was designed for making smoothies , grinding coffee beans, or making frozen drinks. It can also make creamy shakes, sauces, nut butters, whole juices, and more. Its metal drive and stainless steel blade pulverizes ice cubes and tough fruits & vegetables. Included is a 64 ounce Tritan™ BPA-free plastic containerwith easy-to-read measurement markings. A tamper is included to push down ingredients and help blend thick or frozen ingredients. The Professional Blender includes a Tamper, and a full colorJamba Recipe Book with 150 recipes for smoothies, whole juices, dips, and marinades. Longer 8 year limited warranty. This is a unique blender, and is a Smart-Review top pick for Blenders under $200 and has won our BEST of 2019 award. …More…


Best Rated Blenders under $200 Dollars – This is a roundup of the best rated home blenders selling for under $200 dollars and over $100 dollars, available in 2019. Smart-Review limits the selection to only those blenders with the highest consumer reviews. Blenders can be used to chop, mix, and blend ingredients for a variety […]
Best Rated Ninja Professional Blenders – This is a roundup of the best rated Ninja blenders, available in 2017-2018. Smart-Review limits the selection to only those blenders with the highest consumer reviews. Blenders can be used to chop, mix, and blend ingredients for a variety of recipes. One of the most popular uses is for […]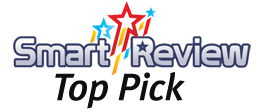 The Nutri Ninja Blender Duo (BL642) has a low profile design, making it easier to fit under cabinets on your countertop. The Ninja Pro BL642 is Ninja's top of the line blending machine with high power (1500 watts) for its price. This model comes with three Nutri Ninja Cups for making Individual Servings and smoothies right in the cups. This high power Nutri Ninja blender has 1,500 Watts of power for blending, cutting and crushing. This type of countertop blender can make ultra smooth smoothies, chop food, and make frozen drinks. The BL642 Blender Total Crushing Technology crushes ice, whole fruits & vegetables. The large 72 ounce container is made of BPA-Free Plastic and is Dishwasher Safe, for blending a variety of ingredients. The cutting blades can be removed for complete cleaning. The lid snaps shut over the container, and has a flip spout for pouring. This blender has Auto-iQ™, which means it has pre-programmed blending modes. The blender also has low, med, high speeds, as well as pulse. This model can also crush ice. Speed 1 (processing & mixing), Speed 2 (Crushing Ice, Milkshakes), Speed 3 (Smoothies, Whole Fruits & Vegetables). There is also an individual serve button, when using the Nutri Ninja Cups. The Ninja BL642 comes with a 1 year limited warranty. One of our most affordable blenders. …More…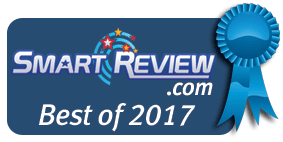 The Jamba Appliances 58916 Quiet Shield Blender is one of the quietest blenders we have reviewed. It has a special noise enclosure that goes over the blender. It has a low profile design, making it easier to fit under 18-inch cabinets on your countertop. The "Jamba" name is known for smoothies from Jamba shops across the country. This blender was designed to Jamba's specifications. The Jamba Quiet Shield is a powerful blending machine with 1,190 Watts of power with a 1.6 HP motor. This blender was designed for making smoothies without grit, even green smoothies with Kale and Spinach. It can also make creamy shakes, sauces, nut butters, whole juices, and more. Its stainless steel blade pulverizes ice cubes and tough fruits & vegetables. Included is a low profile 32 ounce BPA-free plastic container, and a smaller personal sized 20 ounce travel cup. Both containers have easy-to-read measurement markings. A tamper is included to push down ingredients and help blend thick or frozen ingredients. The 20-ounce travel cup has a flip-top lid. The Variable Speed Dial is easy to use, and allows you to have complete control over the blending process. Longer 5 year warranty. This is a unique blender, and is a Smart-Review top pick for Quiet Blenders under $150 and has won our BEST of 2017 award. …More…