Top 10 best features to consider when buying a blender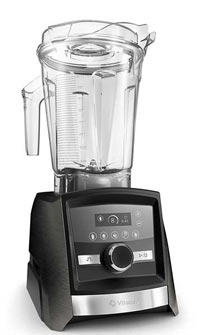 Top 10 best features to consider when buying a blender: When it comes to kitchen appliances, blenders are definitely a must-have. They can be used to make smoothies, soups, sauces, dips, and so much more. But with so many different types and brands of blenders available on the market today, it can be hard to know what features to look for when choosing the right one for your needs.
In this article, we will explore the top 10 features that you should consider when buying a blender. From power and speed to capacity and versatility, these features will help ensure that you get the most out of your blender and enjoy delicious, healthy meals and snacks every day.
1. Power of Motor: One of the most important features of any blender is its power. Generally, the more powerful the motor, the better the blender will perform. A blender motor's power is measured in watts, and high-end blenders can have motors that range from 1,000 to 1,800 watts or more for home models. When choosing a blender, look for one with a powerful motor that can handle tough ingredients like ice, frozen fruits, and nuts.
2. Speed of Blender: In addition to power, the speed at which a blender operates is also crucial. Most blenders come equipped with different speed settings, allowing you to easily adjust the speed depending on the type of recipe you're making. High-speed settings are perfect for blending smoothies or pureeing soups, while lower speeds are great for grinding spices or making chunky salsa.
3. Blade Design: The blade design of a blender is another important feature to consider. Blenders with multi-tiered, stainless steel blades tend to perform better than single-level blades. These blades create a vortex that pulls food down towards the blades, ensuring that all the ingredients are thoroughly blended. Also, make sure the blades are easy to clean and dishwasher safe.
4. Blender Capacity: The size of the blender jar is important, as it will determine how much food or liquid you can blend at one time. The most common capacities range from 24 ounces to 64 ounces, but some blenders have even larger jars. If you plan on making large batches of smoothies or soups, look for a blender with a larger capacity. Some blender also come with Smoothie cups, that prepare individual sized portions. These can be 12 or 16 ounces.
5. Durability and Warranty: Blenders can be a significant investment, so it's important to choose one that's built to last. Look for models made with sturdy materials such as stainless steel, heavy-duty plastic, or glass. Also, check to see if the blender has a solid warranty, which can help provide peace of mind knowing that you're protected in case of any issues. Vitamix and Blendtec both are top models and materials, with some of the longest warranties.
6. Versatility: A versatile blender can be used for a variety of tasks beyond simply blending, such as chopping, grinding, or pureeing. Some blenders come with additional attachments that allow you to make fresh juices, nut butter, and even ice cream. If you plan on using your blender for more than blending smoothies, look for a model with versatile attachments and functions.
7. Ease of Use: Another important factor to consider when buying a blender is how easy it is to use and clean. Choose a blender with simple controls that are easy to understand and adjust. Also, look for a blender that's easy to disassemble and clean, with dishwasher-safe parts that can be easily replaced if necessary. Some blenders come with preset functions, like a button to make smoothies or a cleaning button.
8. Noise Level: Blenders can be quite loud, especially those with powerful motors. If you plan on using your blender early in the morning or late at night, look for a model that operates quietly and won't disturb your household. Some models come with a sound hood, that greatly reduces the sound output of the blender. You will find these at restaurants and bars., as well as high end home models.
9. Safety Features: Safety features are important for any kitchen appliance, including blenders. Look for models with safety interlocks that prevent the blender from operating unless the jar is locked securely into the base. Also, choose a blender with a sturdy base that won't tip over easily. Some blenders have thermal protection, which will shut down the blender if it overheats.
10. Price: Finally, consider the price of the blender when making your decision. Blenders vary widely in price, with some budget models costing as little as $20 and high-end professional-grade blenders costing several hundred dollars or more. Choose a blender that fits within your budget and meets all of your requirements for power, speed, capacity, and versatility. Cheaper blenders can have plastic gears which limits its lifetime, more expensive blenders use heavy duty motors and gears made of metal.
In conclusion, when it comes to buying a blender, it's important to choose one with the right features that meet your specific needs. By keeping these 10 features in mind – power, speed, blade design, capacity, durability, versatility, ease of use, noise level, safety, and price – you can make an informed decision and find the perfect blender for you. Happy blending!
---
Related Article: Best Rated Blenders – Comparison & Reviews
Our Top Blender: Vitamix Ascent A3500 Blender | Comparison & Differences
Related Article: Vitamix Ascent A2500 Vs. A3500 | Comparison & Differences