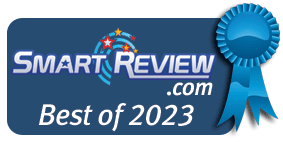 Blendtec Professional 800 Series Blender. The Blendtec Professional 800 Series is the world's quietest Blender, with commercial quality components. This model has an easy to use illuminated touch interface. It has 1,800 Watts with a 3.8 HP Motor and a Long 10 year warranty. Blendtec machines are among the most powerful that we have reviewed. These high power blenders are perfect for making smoothies without grit, even green smoothies with Kale and Spinach. Its 2-prong stainless-steel blade can spin at up to 29,000 rpm. Frozen fruit and ice cubes are no problem for the Blendtec Professional 800 Blender. Even make hot soup. This is the top consumer model by Blendtec.
Blendtec blenders are used at Smoothie Shops like Jamba Juice, Nationwide.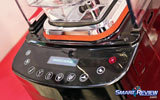 Illuminated Capacitive-touch user interface will display a countdown timer to let you know time remaining when blending. Move your finger to increase speed. The Blendtec Designer Series blender comes with a 90 ounce BPA Free Triton Polyester Plastic Jar, called the Wildside Jar.
Features Include: Touch Interface, 11 Speeds, Pre-Programmed functions for Smoothies, Batters, Mixed Drinks, Frozen Treats, Whole Juice, and Hot Soup. Display with countdown timer while blending. The Blendtec Professional 800 comes with a long 10 year warranty and it is made of high quality components. This high powered blender has received outstanding consumer reviews and comes with a cookbook with over 200 recipes for your new blender. The top-rated Blendtec Professional 800 Blender has received our "Best of 2023" award for high end Quiet Blenders. …More…


Best Rated Quiet Blenders with Enclosure – This is a roundup of the best rated blenders that have a sound enclosure for quieter blending. No blender by itself is truly quiet, especially when blending ice cubes and frozen fruit. The only way to lower the sound is to have a sound proofing enclosure go over […]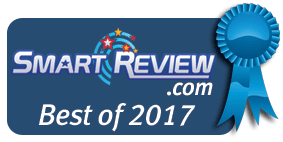 The Jamba Appliances 58916 Quiet Shield Blender is one of the quietest blenders we have reviewed. It has a special noise enclosure that goes over the blender. It has a low profile design, making it easier to fit under 18-inch cabinets on your countertop. The "Jamba" name is known for smoothies from Jamba shops across the country. This blender was designed to Jamba's specifications. The Jamba Quiet Shield is a powerful blending machine with 1,190 Watts of power with a 1.6 HP motor. This blender was designed for making smoothies without grit, even green smoothies with Kale and Spinach. It can also make creamy shakes, sauces, nut butters, whole juices, and more. Its stainless steel blade pulverizes ice cubes and tough fruits & vegetables. Included is a low profile 32 ounce BPA-free plastic container, and a smaller personal sized 20 ounce travel cup. Both containers have easy-to-read measurement markings. A tamper is included to push down ingredients and help blend thick or frozen ingredients. The 20-ounce travel cup has a flip-top lid. The Variable Speed Dial is easy to use, and allows you to have complete control over the blending process. Longer 5 year warranty. This is a unique blender, and is a Smart-Review top pick for Quiet Blenders under $150 and has won our BEST of 2017 award. …More…