Best Rated (Vitamix Blenders) Reviews & Comparison 2022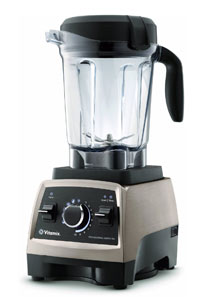 Best Rated Vitamix Blenders – This is a roundup of the best rated Vitamix blenders, available in 2022. Smart-Review limits the selection to only those blenders with the highest consumer reviews. Blenders can be used to chop, mix, and blend ingredients for a variety of recipes. One of the most popular uses is for beverages, especially smoothies. The new ASCENT Series has Bluetooth® Connectivity & a Vitamix APP to unlock more blending cycles and recipes.
Vitamix Blenders on this page are high end models that have Long 7 year warranties, and are better constructed, and have more power than cheaper blenders. The new Ascent Series now has a 10 year warranty. Vitamix is among our best top rated blenders, with the highest consumer reviews. Vitamix Blenders have the power to make great smoothies, and are used in Starbucks, Restaurants, and Smoothie Shops. Below is a comparison chart of the top rated Vitamix blenders available, comparing their differences, price, top model features, and consumer reviews.
New 2022 Vitamix Ascent Series Blenders – Comparison & Reviews
(Best rated high-end models with the highest consumer reviews)
---
Best Rated Vitamix Blenders – Comparison & Reviews 2022
(Best rated high-end models with the highest consumer reviews)
---


Vitamix Ascent-Series A3500 Touch Control | Smart Wireless Blender (Video)
Home Blender – Glossary of Terms

Vitamix Ascent Series Blenders = The latest from Vitamix not only has the power of traditional Vitamix blenders but also has Bluetooth wireless connectivity to use the Vitamix Perfect Blending APP with your Tablet (iPad), or Smartphone to unlock blending cycles and recipes. Unlocks 17 presets and 600 recipes.
Powerful Motors = All Vitamix Blenders come with powerful 3 HP Motors. This kind of power can pulverize just about any kind of food, ice, greens that you throw at it. To put this in perspective, a low end home garbage disposal only has a 1/4 HP motor.
Long Warranties = Vitamix blenders have long warranties. 7 years for new blenders, and 5 years for Certified Refurbished blenders. The newest Vitamix Ascent blenders now have 10 year warranties.
Blender Watts = Watts are a measure of energy used, and is a good indication of the power that the blender can produce to crush ice, and make more consistent smoothies. So, higher watts are better. All Vitamix blenders on this page have high watts, and a high HP motor to power through just about any food.
Blender Capability = There are blenders on the market that have high power, but do not mix ingredients as well as Vitamix or Blendtec blenders. This is because blade technology and shape of the container for blending is an important part of blending. So power alone does not indicate how well a blender will work.
Included Tamper = A tamper is a tool that allows for processing thick, dense ingredients. You can push the ingredients down so they blend properly. All regular Vitamix blenders come with a Tamper Tool.
Touch Control = Some of the newest Ascent models A3300 and A3500 models have both a traditional speed dial, and a touch area to control blending.
SELF-DETECT™ Technology = Automatically detects the blender jar you attach, and will adjust settings automatically. Available only on the newest Ascent models.
Making Smoothies = For smoothies you should get a blender with at least 550-600 watts of power. Without enough power, a blender will struggle to chop up the contents finely enough, make the smoothie gritty, and have trouble pulverizing ice. You can also burn out the motor of an underpowered blender. These high end blenders have tremendous power, blades, and containers and are the top of the line. High powered blenders like Vitamix are great for green smoothies with spinach or kale.
BPA-Free Plastic Jar = The main jar or container used in Vitamix blenders is composed of high quality Tritan Copolyester. Plastic weighs less than glass and is less prone to breaking if dropped.
Number of Speeds = Blenders can have many speeds from low to high. The number of speeds will allow you to adjust the power to the task at hand. Smoothies for instance require the top speed, to pulverize frozen fruit, ice, and seeds.
Variable Speed Dial = One of the best features on Vitamix blenders, which many have, is a variable speed dial. This allows you to fine tune your blending.
Pulse Feature = Pulse is a momentary blending controlled by a switch that you hold. This is in effect manual blending. Just hold the pulse button down long enough to blend and mix the ingredients to the consistency you desire.
Pre-Programmed Blender = A blender with pre-programmed settings will automatically blend in the optimal speed for different types of blending. Some examples are Smoothies, Frozen Desserts, Purees, and some can even make Hot Soup. Most will automatically shut off when done blending a certain type of food/beverage.
Related Article: Best Rated Blendtec Blenders – Comparison & Reviews
Related Article: Best Rated Blenders – Comparison & Reviews
Related Article: Best Counter-top Blenders under $200 dollars – Comparison & Reviews
Related Article: Best Counter-top Blenders under $400 dollars – Comparison & Reviews
---