Bowflex VeloCore IC (16 Vs. 22) Indoor Cycling Bike Comparison: These two indoor cycling bikes are both designed with larger touchscreens and connectivity to the internet to unlock workout programs and entertainment. Interactive workouts similar to Pelaton bikes. The Bowflex VeloCore 16 and 22 are highly rated cycling bikes for home use. Both come with […]
Schwinn 170 Vs. Nautilus U618 Recumbent Excercise Bike Comparison: Nautilus and Schwinn are leaders in lower cost, high quality exercise bikes. The Schwinn 170 and U616 upright bikes are some of the most popular and best selling exercise bikes on the market. Highly rated, they both are excellent upright exercise bikes for the home. Nautilus […]
NordicTrack S15i Vs. Echelon EX5-S Exercise Studio Bike Comparison: These two studio bikes are both designed for Studio classes at home. Both have large immersive screens that can swivel for off-bike workouts. Both provide live and on demand workouts by subscribing to their workout services. Both bikes have silent maintentance free magnetic resistance. Heart Telemetry […]
Diamondback 510ic Vs.910ic Indoor Cycling Bike Comparison: These two cycling bikes are well built exercise machines. The 910ic unit is a cut above and with additional features. Both bikes have quality built frames to stand up to the rigors of hours of use. Both bikes have silent, maintenance free magnetic resistance. No pads to replace. […]
Schwinn 270 Vs. Nautilus R618 Recumbent Excercise Bike Comparison: Nautilus and Schwinn are leaders in lower cost, high quality exercise bikes. The Schwinn 270 and R618 recumbent bikes are some of the most popular and best selling exercise bikes on the market. Highly rated, they both are excellent recumbent exercise bikes for the home. Nautilus […]
Schwinn 170 Vs. SOLE B94 Recumbent Excercise Bike Comparison: Schwinn is a leader in lower cost good quality exercise bikes. SOLE is known for highly rated heavier duty, reasonably priced bikes that have been used at Hotel gyms. SOLE bikes weigh more than cheaper bikes for added stability. Highly rated, they both are excellent upright […]
Nordictrack S15i Vs. Schwinn IC4 Indoor Cycling Bike Comparison: These two cycling bikes are well built exercise machines. The Nordictrack S15i is a cut above as it was designed for Studio classes at the gym, but also designed for home use, it also has a built-in 15-inch screen for iFit classes. Both bikes have quality […]
Schwinn IC3 Vs. Schwinn IC4 Indoor Cycling Bike Comparison: These two cycling bikes are well built exercise machines. The IC4 unit is a cut above and with additional features. Both bikes have quality built frames to stand up to the rigors of hours of use, but only the Schwinn IC4 has silent, maintenance free magnetic […]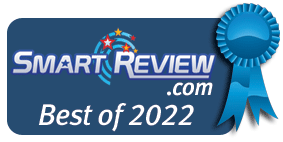 The NordicTrack S22i Professional Studio Cycle will give you interactive personal training at home powered by iFit. The NordicTrack S22i uses 22 levels of SMR™ Silent Magnetic Resistance, which offers extremely quiet, maintenance free operation (no pads to replace). The biggest feature on this bike is its huge 22-inch HD Touchscreen, and iFit compatibility. The screen and iFit membership allows you to get coaching and to bike in areas around the world to entertain you while you exercise.
You receive a 30 day membership to iFit which provides over 16,000 on-demand workouts, Google Maps, and Live interactive workouts. A rare feature on this bike is the ability to incline (up to 20%) and decline (up to 10%). Trainers will adjust your speed and incline while you workout. The S22i exercise bike comes with a screen that tilts and can swivel 360 degrees, allowing you to view the screen off-bike for iFit workouts such as Yoga, body sculpting, and cross-training exercises. The S22i has won our BEST of 2022 Award for high end cycling bikes. …More…



Maximum User Weight Capacity Limit: 350 lbs.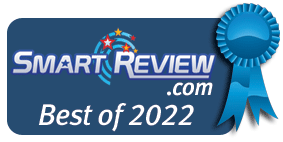 Schwinn's IC4 Indoor Cycling Bike is a mid priced bike with many features and solid quality. The IC4 has Bluetooth® Connectivity and was designed to work with the Pelaton APP, Zwift APP, and Explore the World APP (subscriptions required). For cross training a Pair of 3 lb. dumbbells with easy reach cradles are included. You can adjust the seat and handlebars both horizontal and vertical for best fit. Device holder will hold your tablet or smartphone.
The Schwinn IC4 features a 40lb. balanced flywheel, which creates a secure, quiet, vibration-free workout, as well as 100 micro levels of ECB magnetic resistance. ECB is the best type and quiet form of magnetic resistance. A knob allows you to adjust your resistance. The walk-through frame gives you easy access to mount and dismount. Padded and contoured seat for a comfortable ride. USB charging port. This model won our BEST of 2022 for cycling bikes under $1000… …More…



Maximum User Weight Capacity Limit: 330 lbs.
NordicTrack (S15i Vs. S22i) Upright Exercise Bike Comparison: These two studio bikes are both designed with larger touchscreens and connectivity to the internet to unlock thousands of workout programs. Interactive workouts similar to Pelaton bikes. The NordicTrack S15i and S22i are commercial studio bikes, highly rated, and can be used at home. Both models have […]
SOLE R92 Vs. LCR Recumbent Exercise Bike Comparison: SOLE is a leader in heavier duty, high quality exercise bikes. Their bikes resemble those that you would find at the Gym. The SOLE R92 and LCR are some of the most popular and best selling exercise bikes on the market. Highly rated, they both are excellent […]
Schwinn AirDyne AD6 Vs. AD7 Exercise Bike Comparison: Schwinn is a leader in high quality fan-air exercise bikes. The progressive wind resistance system offered by Schwinn provides infinite levels of challenge. The Quiet, frictionless fan keeps you cool while you workout. There are no pads to wear out as these bike work only with air […]
Exercise Bikes Buying Guide for 2021-2022: Exercise bikes provide an excellent low impact method for beneficial cardiovascular exercise for people of all ages, body types, and fitness levels. Bikes can be a low priced option versus ellipticals & treadmills. Home exercise bikes provide a convenient way to regularly exercise in all weather conditions in the […]