Sole Fitness LCB (Light Commercial) Upright Exercise Bike | Review 2020
The Sole Fitness LCB (Light Commercial) Upright Exercise Bike is Sole's best built upright exercise bike. The LCB Bike can be used for apartment exercise facilities, physical therapy clinics, fitness studios, and for home use. It is built for light commercial usage. A solid built home exercise bike with many features and solid quality. Upright bikes have back support, and are easier to mount than upright bikes. The Sole LCB will provide an excellent cardiovascular workout with low impact on your joints.
Sole exercise equipment is used in commercial settings and hotels (including Hilton Hotels). The Sole Fitness LCB features a 30 lb. flywheel, which creates a secure, quiet, vibration-free workout, as well as 40 levels ECB magnetic resistance. ECB is the best type and quiet form of magnetic resistance. Sole provides 10 programs (Six standard programs, Two custom programs, and Two heart rate programs). Adjustable seat and handlebars. Sole's pedals are uniquely designed to prevent aches and pains in your knees and feet by aligning the joints in their correct posture during a workout. Sole's heavy steel tubing, along with an aluminum shroud, makes SOLE bikes extremely strong, but also light. Sole has added Bluetooth capability, which can send your elliptical data to a new Sole App on your smart phone or tablet.
---
Sole LCB Light Commercial Bike Features:
The 9-inch LCD screen has a Blue Backlight for easy viewing. Integrated
Speakers
sound system for listening to your iPod or MP3 player while you exercise. Pulse grip and chest heart rate monitoring (Chest Strap Optional).
Built-in Workout Fan
(keeps you cool during your workout). The cushioned gel seat allows for vertical and horizontal adjustments for maximum comfort.
* This model is Self powered, meaning no plugs.
---
Maximum User Weight Capacity: Up to 300 pounds.
Treadmill Warranty (Home): Lifetime Frame; 5 years electronics & parts; 2 year labor
Treadmill Warranty (Commercial): Lifetime Frame; 3 years electronics & parts; 1 year labor
Bike Dimensions: 44″ Long x 23″ wide x 55″ tall (132 lbs.)
---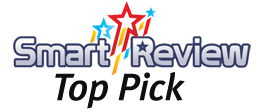 Smart-Review Commentary: The Sole Fitness LCB Light Commercial exercise bike is Sole's best upright bike. is an excellent upright bike for home or commercial use. It is extremely solid and well built, sharing similarities and build quality of Club Exercise Bikes. Sole exercise equipment is used in commercial settings as they are heavy duty exercise machines. The heavier weight of the Sole LCB makes it more stable than cheaper exercise bikes. This model has 40 levels of magnetic resistance (more than any other bike we reviewed). This model should fit most needs as its maximum user weight is 300 lbs.
SOLE LCB is loaded with convenience features, and comfort features (cooling fans, stereo speakers, water bottle holder). This model has heart rate grips, and is Telemetry heart rate enabled (chest strap is optional). The frame is built for added stability. Toe straps are included. Cushioned Gel seat for comfort. Being a self-powered bike, it requires no wall outlet. The Sole LCB has the same look and feel as the exercise bike you would see at a commercial gym. This model has one of the best warranties for exercise bikes. The Sole Fitness LCB is a Smart-Review Top Pick for exercise bikes.
---
---
Related Article: Upright Exercise Bikes – Comparison and Reviews
Related Article: Recumbent Exercise Bikes – Comparison and Reviews
Related Article: SOLE Exercise Bikes – Comparison and Reviews
Related Article: Upright Cycling Bikes – Comparison and Reviews
Related Article: Smart-Review | Exercise Bike Buying Guide (2020)
---