Exercise Bike Buying Guide 2022-2023 | Best Rated Bikes (Comparison & Reviews)


Exercise Bikes Buying Guide for 2022-2023:
Exercise bikes provide an excellent low impact method for beneficial cardiovascular exercise for people of all ages, body types, and fitness levels. Bikes can be a low priced option versus ellipticals & treadmills.
Home exercise bikes provide a convenient way to regularly exercise in all weather conditions in the comfort and safety of your own home. They come in two types, upright, and recumbent. Recumbent will give you more back support while cycling. Smart-Review limits reviews to only the top rated models. So you will not find all exercise bike models on this site, but only those that meet our requirements. Below are the best rated brands of bikes listed by price, high user weight limit, type, and function.
---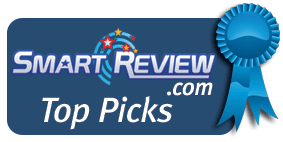 2022-2023 Exercise Bike Top Picks: Below are listed important bike features for comparison, an explanation of each feature, and our Top Pick recommended exercise bikes listed under select features.


---
Best Exercise Bikes $350 and under – The following are our top picks in the sub $350 category.
---
Best Exercise Bikes Under $500 – The following are our top picks in the sub $500 category.
---
Best Exercise Bikes Under $700 – The following are our top picks in the sub $700 category.
---
Best Exercise Bikes Under $1000 – The following are our top picks in the sub $1000 category.
---
Best Exercise Bikes Under $1500 – The following are our top picks in the sub $1500 category.
---
Best Indoor Cycling Bikes Under $2000 – The following are commercial gym quality top picks in the sub $2000 category. These are the same models that are in your Gym or Health Club.
---
Recumbent and Upright Bikes – There are two main types of exercise bikes, recumbent and upright. On the upright bike you are seated just like on a regular bicycle, with your legs pointed down. In a recumbent bike, you are in a seated position with back support, and your legs are in front of you. The recumbent bike is more comfortable for those with back issues.
---
Indoor Cycling Bikes
– A very popular form of upright bike is an cycling bike. These are very common in commercial gyms in the form of cycling classes. An indoor cycle has a very large front mounted or rear mounted flywheel. Heavier flywheels will give you a smoother ride, simulating riding a bicycle. Friction is provided by physical pads, or by magnetic resistance. With the magnetic resistance there is nothing to wear out or replace. Some of the higher end cycling bikes also have LCD consoles to monitor your progress.

Related Article: Best Rated Indoor Cycling Bikes – Comparison and Reviews
---
Bikes with a Large Touchscreen & Classes
– A new class of bike is emerging that has a large touchscreen and interactive workouts, sometimes live. The larger the screen the more immersive the workout. Many have access to google maps, so you can virtually
bicycle anywhere in the world
, down the streets of famous places. iFit and others provide the content for a monthly fee. NordicTrack is a popular well reviewed model in this subcategory.
There are other brands like pelaton, and flywheel sports that have their own workout studios, and provide thousands of coaching workouts.
Exercise Bikes with Large Touchscreens:
---
Bikes that can access online classes
– A new class of bike is emerging that either has its own screen, or can wirelessly connect by Bluetooth to your own iPad, tablet, Smartphone, or even Smart TV to provide workout classes. Some have built in wireless cadence, speed, and heart sensors that interact with the APP.
You can even buy an inexpensive Wahoo sensor that will make a regular bike into a smart bike like a Pelaton, only at a fraction of the cost. Wahoo will give you access to the Pelaton APP, Zwift, and many more apps. Just use your own iPad, tablet, Smartphone, or Smart TV to view your classes or data. (Subscriptions may be required).
Exercise Bikes with Large Touchscreens & Classes:
Exercise Bikes with built-in Sensors, and bring your own ipad, tablet, or Smart TV: Can access Pelaton Digital APP, Zwift, and other popular Apps.
Recommended bikes to use with optional Wahoo sensor, and bring your own ipad, tablet, or Smart TV: You can access online classes from the Pelaton Digital APP, Wahoo Fitness, Zwift, Trainerroad, Sufferfest, MapMyRide, Komoot, RideWithGPS, Cyclemeter, Rouvy, Fulgaz, Kinomap and more.
---


Electronic Screen – Most exercise bikes come with an electronic screen that tells you how long you have been on the exercise bike, the level of difficulty, the speed, and even heart rate. More expensive exercise bikes come with a number of built in performance programs. Most models have LCD screens. The better models have backlit LCD screens which are easier to read, especially in lower light.
---
Price vs. Quality: You get what you pay for – This is especially important in exercise bikes. Lower priced exercise bikes will not be built as well as expensive ones. More expensive exercise bikes use heavy duty parts and are heavier in weight, should last longer, and have heavier flywheels (important for smooth operation). They also generally will have longer warranties. We have seen below average reviews for many of the "cheap" exercise bikes. Heavier Exercise Bikes should feel more like gym bikes and give more stability. The heavier the person, the heavier the exercise bike you should buy. Buying a cheap exercise bike may seem like a great deal in the short-term, but is no bargain compared to better quality higher priced models.
---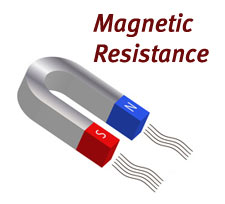 Magnetic Resistance The heart of an exercise bike is how it provides resistance. Resistance provides a harder workout that can vary depending on your workout program. Many of our top rated bikes use magnetic resistance. Resistance is also referred to as Braking resistance, like the brakes on a car. The advantage of magnetic resistance is that there is no friction involved and the wear associated with friction.
Magnetic resistance offers greater reliability, little to no maintenance costs, and very quiet operation. ECB (Eddy Current Brake) is the latest generation of magnetic resistance and considered the best. Older braking technology of bikes use brake pads that wear out (due to friction) and have to be replaced. Even some lower priced models now have magnetic resistance.
Related Article: Best Rated Exercise Bikes with Magnetic Resistance
---
Price of Exercise Bikes – We have found Amazon.com to be very competitive on the prices of exercise bikes and other exercise equipment. (Savings up to 40% off). Most of the time you will find the prices to be much cheaper than local stores, and in many cases Amazon provides free shipping. We also list direct from manufacturer links at the bottom of this page, to offer very competitive prices. Keep in mind that most people will have an exercise bike delivered even if they buy from a local store, as exercise bikes can weigh anywhere from 80 – 200 lbs. and higher.
---
Maximum User Weight
– This is the maximum recommended weight for a given exercise bike. Smart-Review has listed the maximum user weight for each top rated exercise bike. Choose an exercise bike that is above your weight. The heavier the exercise bike, the more stable. Generally the higher weight capacity, the higher the cost of the exercise bike. If you weigh close to the weight limit, consider going to the next weight level limit up. So if you weight 240lbs., its better to go with an exercise bike with a 300 lb. limit than one with a 250 lb. limit. The farther you are from the weight limit, the better.
Best Exercise Bikes with the highest maximum user weight include the
---
Exercise Bikes with Fan-Air Resistance
– Exercise Air-Fan bikes use a fan as air resistance. The faster you pedal, the more air resistance is generated as the fan blades spin faster. There are no pads to replace. These are very simple bikes with no pre-programmed workouts.
The air from the fan will in most cases will blow back on you to cool you off as you pedal. The simplicity of the bike makes for easier repairs, and lower price. These type of bikes do not need a flywheel. Some come with LCD consoles, capable of showing your progress. A few are Telemetry enabled, meaning you can use a Polar heart rate strap to monitor your heart rate while pedaling.
Related Article: Best Rated Air Fan Exercise Bikes – Comparison and Reviews
Related Article: Lifecore Fitness Assault Air Bike Trainer | Reviews
---
Exercise Bike with Heart Rate Monitoring – Many of our top-rated exercise bikes have pulse monitoring in the grips of the exercise bike. Some also have chest strap monitoring available. A chest strap is more convenient since you don't have to hold the grips to get a heart reading. Many exercise bikes have a heart rate program that can set the pace to keep a target heart rate.
---
Self Powered Exercise Bikes – Self powered exercise bikes generate their own electricity for the electronics and display. They require no plugs, wires, or batteries. These are ideal for rooms where you don't want or don't have an electrical outlet, and for commercial settings where putting in plugs would be costly or impractical. This also saves money on electricity.
---

Cheap Exercise Bikes – The term, "you get what you pay for" applies very strongly to exercise bikes. The lowest priced exercise bikes are made with lower quality metals, fasteners, and have less features than higher priced models. The best brands, and higher priced bikes on the other hand will last longer, have better resistance technologies (magnetic vs. friction), and less wear parts to replace. Higher priced bikes have higher user weight limits. We recommend you spend as much as your budget will allow on higher priced exercise bikes to get a better machine which will last much longer, and run quieter.
---
Related Article: Best Rated Recumbent Exercise Bikes – Comparison and Reviews
Related Article: Best Rated Upright Stationary Exercise Bikes – Comparison and Reviews
Related Article: Best Rated Indoor Cycling Bikes – Comparison and Reviews
Related Article: SOLE Fitness Exercise Bikes – Comparison and Reviews