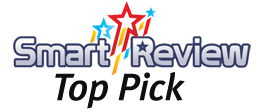 The FDR-AX33 was Sony's first compact 4K consumer camcorder. SmartReview previewed this model a while back at CES in Las Vegas and it received many Best of CES awards. This model shoots at 4K Ultra HD (3840×2160) which is at 8 megapixels resolution verus only 2 megapixels for Full HD. In addition to shooting at 4 times the resolution of HD, this model has Sony's best Balanced Optical Steadyshot™ (BOSS) image stabilization, the first 4K model to have this technology.
This camcorder, although a consumer model has many high end features, such as a premium Carl Zeiss lens f1.8-3.4 (10x optical and 20x extended zoom). Shooting at this resolution will future proof your videos, as the industry moves toward 4K resolution in TVs. Footage in 4K can also be used for Full HD video production, as you can crop or zoom in on your footage and still maintain Full HD quality. Manual Control (Iris, Shutter, Exposure, and White Balance. EVF Viewfinder. Shoots at 100Mbps for best picture quality. …More…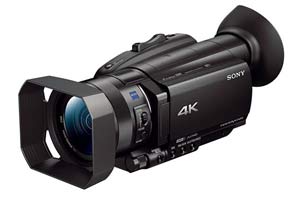 Best Rated 4K Ultra HD Camcorders 2018-2019 – This is a roundup of the latest top-rated 4K camcorders. A 4K camcorder has four times the resolution of Full HD, the same resolution as 4K movie projectors at your local theater. 4K is the latest standard in TVs, and your 4K camcorder will future proof your videos for generations to come.
See our comparison & reviews of 4K Camcorders… Enter Here
---
Smart-Review | Top 5 Best Rated 4K Camcorders for 2019
---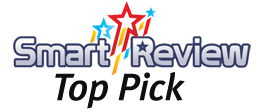 Panasonic's HC-WXF991K 4K Ultra HD consumer camcorder. 4K has 4 times the resolution , of Full HD and is about the same resolution as the 4K projector in your local movie theater. With the industry transitioning to 4K TVs, this camcorder will future proof your videos to look spectacular on these TVs. If you shoot video in 4K and then convert it to HD, the video will still appear much sharper than a regular HD camcorder would. The HC-WXF991K can record in either 4K or HD. The camcorder records video to SDXC U3 Memory cards, with 4K recording at a high 72mbps bit rate.
For best image quality the camcorder includes a fast Leica F1.8-F3.6 lens that was designed for the HC-WXF991K to help in low light situations. For night recording, you can use the Night Vision Feature. Panasonic has added a Second Twin Camera, for picture in a picture effect. The HC-WXF991K has a twin camera, so you can record a picture in a picture. Included are advanced features such as the new Hybrid optical/digital image stabilization with HYBRID O.I.S. which uses five-axis correction to suppress blurring, 20x optical zoom (Intelligent Zoom function can go up to 25x in 4K and 40x in HD), accessory shoe, and an external microphone jack and headphone jack. EVF Viewfinder. At full 4K Ultra HD resolution the camcorder records to MPEG-4 H.264 at a high 72mbps bit rate. High Dynamic Range (HDR) feature. Night Vision. Full HD slow motion feature. …More…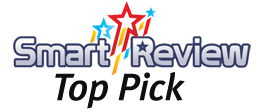 Panasonic's HC-X1000 Pro Camcorder is the lowest priced Pro 4K Camcorder from Panasonic. 4K has 4 times the resolution of Full HD, and is about the same resolution as the 4K projector in your local movie theater. The HC-X1000 shoots 4K video at 8 megapixels (3840 x 2160) per frame, vs. 2 megapixels (1920 x 1080) of Full HD. It will also shoot at Cinematic 4K (4096 x 2160p). 2 Channel XLR Input. With the industry transitioning to 4K TVs, this camcorder will future proof your videos to look spectacular on these TVs. Cinematic 4K is the same resolution as movie theater 4K projectors. If you shoot video in 4K and then convert it to HD, the video will still appear much sharper than a regular HD camcorder would. The HC-X1000 can record in either 4K or HD. What sets this Pro camcorder apart from Consumer versions is that this one can shoot at 4K 60p (60fps) in full UHD 4K. The camcorder records 4K video to SDXC U3 Memory cards, with 4K recording at a high 150mbps bit rate. Dual SD Card Slots. Up to one hour of video recording at best compression per card. For best image quality the camcorder includes a fast Leica F1.8-F3.6 lens that was designed for the HC-X1000 to help in low light situations. For night recording, you can use the infrared Night Vision feature. Included are advanced features such as High-Speed, High-Precision AF, ND Filters, and Triple manual lens rings. WiFi (IEEE 802.11b/g/n) and NFC Built-in. …Read More…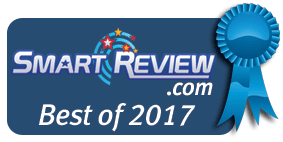 The Canon Professional XA30 is Canon's top flash memory based HD camcorder. Compact in size. The XA30 has a new imager with Wide Dynamic Range, and better low light performance. Records in full 1920 x 1080 Full HD (1080p). Records to SDHC/SDXC memory cards (camcorder has two memory card slots). Relay Recording allows the camcorder to automatically switch video recording to the next available SDHC/SDXC memory card when one card is full. You can also record simultaneoulsy to both cards as a safety backup. The upgraded 20x zoom HD Video Lens delivers excellent image quality and has SuperRange optical image stabilization (to keep video sharp in low light, or when holding the camcorder without a tripod). Included lens hood. Even at 20x, it maintains a light gathering F2.8. The XA30 has a large 3.5-inch high resolution OLED touchscreen. Built-in Dual Band WIFI. External Microphone Terminal with Manual Audio Level Control, Headphone Terminal, Digital DV 4 image processor. Included are advanced features such as Canon's Native 1920 x 1080 CMOS Image Sensor (better for low light) and provides a wide dynamic range, AVCHD H.264, and has a true 24p Cinema mode. (native 24p). External Microphone Jack for better sound options. The XA30 records at up to 35mbps. At the maximum AVCHD quality , you can record about 5 hours and 55 minutes to a 64GB SDHC or SDXC memory card. More recording time is also available if you use both memory card slots. Canon's Instant AF focusing system greatly enhances auto focus speed and accuracy and decreases the time to lock in focus (even in low light). EVF Viewfinder. The Canon Pro XA30 has won our BEST of 2017 award for Pro HD camcorders under $2,000… …More…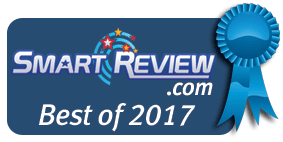 The Canon HF-G40 is Canon's current top of the line flagship of HD consumer camcorders. The G40 has a new sensor with Wide Dynamic Range Gamma and improved low light performance. Compact in size. Records video in full 1920 x 1080 Full HD (1080p). Records to SDHC/SDXC memory cards (camcorder has two memory card slots) The 20x zoom HD Video Lens delivers excellent image quality and low light performance even at full zoom. The Dynamic SuperRange optical image stabilization (keeps video sharp in low light, or when holding the camcorder without a tripod). The Large 3.5-inch high resolution OLED touchscreen is the highest resolution screen on a camcorder that we have reviewed. EVF Viewfinder. External Microphone Terminal with Manual Audio Level Control, Headphone Terminal, 3 megapixel photos and the new Digital DV 4 image processor. Included are advanced features such as an updated large 1/2.84 inch HD CMOS Pro Imager (better for low light) provides a wide dynamic range, AVCHD H.264, and has a true 24p Cinema mode. (native 24p) a 30p mode, and a new 60p mode. External Microphone Jack for better sound options, and Headphone Jack to monitor sound. The HF G40 records at up to 28mbps (the AVHCD best bit rate), or 35mbps using the new MP4 recording mode. At maximum quality , you can record about 2 hours and 55 minutes to a single 32GB flash card, or 5 hours 50 minutes if using both card slots. Canon's Instant AF focusing system greatly enhances auto focus speed and accuracy and decreases the time to lock in focus (even in low light). Built-in WIFI. The HF-G40 has won our BEST of 2017 award for consumer HD camcorders.
…More…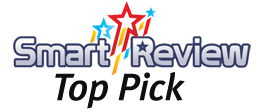 *New for 2016. The Canon HF-R72 is Canon's low cost Dual Flash Memory HD Camcorder. Records in full 1920 x 1080 Full HD Video (1080p). The 32x Optical Zoom Lens (53x advanced zoom) delivers excellent image quality and has SuperRange optical image stabilization (to keep video sharp in low light, or when doing handheld shots without a tripod). External Microphone Terminal and Headphone Jack. Included is a 1/4.85 inch HD CMOS Image Sensor, AVCHD H.264, Cinema-Look Filters, 2 megapixel still images, and a 24p, 30p and new 60p mode. The External Microphone Jack will give you better sound options. The HF-R42 records at up to 24mbps (the AVHCD best bit rate) or 35mbps using MP4 compression. At maximum HD quality , you can record about 2 hours and 55 minutes to a 32GB SDHC/SDXC memory card (record more time to internal 32GB). Built-in WiFi® technology on the VIXIA HF R72 lets you share your HD video with friends and family. Control your camcorders functions from a remote location. Camcorder turns on/off instantly when you open the LCD panel. Dolby Digital AC3 (2 Channel)sound. …More…