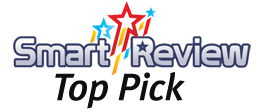 Panasonic's HC-X1000 Pro Camcorder is the lowest priced Pro 4K Camcorder from Panasonic. 4K has 4 times the resolution of Full HD, and is about the same resolution as the 4K projector in your local movie theater. The HC-X1000 shoots 4K video at 8 megapixels (3840 x 2160) per frame, vs. 2 megapixels (1920 x 1080) of Full HD. It will also shoot at Cinematic 4K (4096 x 2160p). 2 Channel XLR Input.
With the industry transitioning to 4K TVs, this camcorder will future proof your videos to look spectacular on these TVs. Cinematic 4K is the same resolution as movie theater 4K projectors. If you shoot video in 4K and then convert it to HD, the video will still appear much sharper than a regular HD camcorder would. The HC-X1000 can record in either 4K or HD. What sets this Pro camcorder apart from Consumer versions is that this one can shoot at 4K 60p (60fps) in full UHD 4K. The camcorder records 4K video to SDXC U3 Memory cards, with 4K recording at a high 150mbps bit rate. Dual SD Card Slots. Up to one hour of video recording at best compression per card. For best image quality the camcorder includes a fast Leica F1.8-F3.6 lens that was designed for the HC-X1000 to help in low light situations. For night recording, you can use the infrared Night Vision feature. Included are advanced features such as High-Speed, High-Precision AF, ND Filters, and Triple manual lens rings. WiFi (IEEE 802.11b/g/n) and NFC Built-in. …Read More…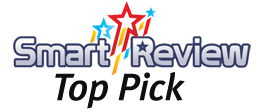 The Canon Professional XF400 is Canon's Pro 4K Ultra HD Camcorder. 4K Ultra HD has 4x the resolution of full HD, the same resolution used on 4K TVs and Movie Theater 4K projectors. The XF400 upgrades the popular XF Pro Series with many new features. The Canon Pro XF400 has a new much larger (1-inch) 4K UHD CMOS Imager with Wide Dynamic Range Gamma and improved low light performance. Compact in size. Records video in 4K Ultra HD at up to 60fps, and Full HD at up to 120fps. Records to SDHC/SDXC memory cards (camcorder has two memory card slots) The 15x zoom HD Video Lens delivers excellent image quality and low light performance even at full zoom.
The Professional XF400 features the new 5-Axis image stabilization (keeps video sharp in low light, or when holding the camcorder without a tripod). Infrared Night Vision Feature. Another big first is the inclusion of the excellent Dual Pixel AF a high-speed, high-precision autofocus technology to a consumer camcorder. The new Dual Digic DV6 Processors are what powers these new advanced features, including 4K @60fps (4K 60p), and 1080p @120fps. The Large 3.5-inch high resolution touchscreen is the highest resolution screen on a camcorder that we have reviewed. For Sound, the Pro XF400 has Dual XLR inputs, and external microphone and headphone jacks for recording and monitoring audio. …More…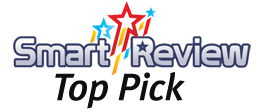 The Canon Vixia GX10 is Canon's first consumer 4K Ultra HD Camcorder. 4K Ultra HD has 4x the resolution of full HD, the same resolution used on 4K TVs and Movie Theater 4K projectors. The GX10 shares much of the same hardware as the Pro XF-400 4K Camcorder, with the main difference being XLR audio. So you get Pro features on a Prosumer camcorder. The GX10 has a new much larger (1-inch) 4K UHD CMOS Imager with Wide Dynamic Range Gamma and improved low light performance. Compact in size. Records video in 4K Ultra HD at up to 60fps (4K 60p), and Full HD at up to 120fps. Records to SDHC/SDXC memory cards (camcorder has two memory card slots)
The 15x zoom HD Video Lens delivers excellent image quality and low light performance even at full zoom. The Vixia GX10 features the new 5-Axis image stabilization (keeps video sharp in low light, or when holding the camcorder without a tripod). Another big first is the inclusion of the excellent Dual Pixel AF a high-speed, high-precision autofocus technology to a consumer camcorder. The new Dual Digic DV6 Processors are what powers these new advanced features, including 4K @60fps, and 1080p @120fps. The Large 3.5-inch high resolution touchscreen is the highest resolution screen on a camcorder that we have reviewed. For Sound, the GX10 has both external microphone and headphone jacks for recording and monitoring audio. Built-in WiFi. The GX10 has won our BEST of 2018 award for consumer HD camcorders.
…More…