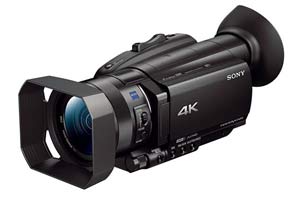 Best Rated 4K Ultra HD Camcorders – This is a roundup of the latest top-rated 4K camcorders. A 4K camcorder has four times the resolution of Full HD, the same resolution as 4K movie projectors at your local theater. 4K is the latest standard in TVs, and your 4K camcorder will future proof your videos for generations to come.
See our comparison & reviews of 4K Camcorders… Enter Here
---
Smart-Review | Top 5 Best Rated 4K Camcorders
---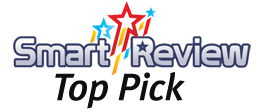 The FDR-AX33 was Sony's first compact 4K consumer camcorder. SmartReview previewed this model a while back at CES in Las Vegas and it received many Best of CES awards. This model shoots at 4K Ultra HD (3840×2160) which is at 8 megapixels resolution verus only 2 megapixels for Full HD. In addition to shooting at 4 times the resolution of HD, this model has Sony's best Balanced Optical Steadyshot™ (BOSS) image stabilization, the first 4K model to have this technology.
This camcorder, although a consumer model has many high end features, such as a premium Carl Zeiss lens f1.8-3.4 (10x optical and 20x extended zoom). Shooting at this resolution will future proof your videos, as the industry moves toward 4K resolution in TVs. Footage in 4K can also be used for Full HD video production, as you can crop or zoom in on your footage and still maintain Full HD quality. Manual Control (Iris, Shutter, Exposure, and White Balance. EVF Viewfinder. Shoots at 100Mbps for best picture quality. …More…