Panasonic HC-X1000 4K-60p Ultra HD DCI Pro Camcorder | Review
Panasonic's HC-X1000 Pro Camcorder is the lowest priced Pro 4K Camcorder from Panasonic. 4K has 4 times the resolution of Full HD, and is about the same resolution as the 4K projector in your local movie theater. The HC-X1000 shoots 4K video at 8 megapixels (3840 x 2160) per frame, vs. 2 megapixels (1920 x 1080) of Full HD. It will also shoot at Cinematic 4K DCI (4096 x 2160p).
With the industry transitioning to 4K TVs, this camcorder will future proof your videos to look spectacular on these TVs. Cinematic 4K is the same resolution as movie theater 4K projectors. If you shoot video in 4K and then convert it to HD, the video will still appear much sharper than a regular HD camcorder would. The HC-X1000 can record in either 4K or HD. What sets this Pro camcorder apart from Consumer versions is that this one can shoot at 60p (60fps) in full UHD 4K. The camcorder records 4K video to SDXC U3 Memory cards, with 4K recording at a high 150mbps bit rate. Dual SD Card Slots. Up to one hour of video recording at best compression per card. For best image quality the camcorder includes a fast Leica F1.8-F3.6 lens that was designed for the HC-X1000 to help in low light situations. For night recording, you can use the infrared Night Vision feature. Included are advanced features such as High-Speed, High-Precision AF, ND Filters, and Triple manual lens rings. WiFi (IEEE 802.11b/g/n) and NFC Built-in.
---
Panasonic HC-X1000 Features:
The Panasonic HC-X1000
has many professional features including,
2-Channel XLR Audio Input
, Histogram Display, Zebra Pattern, Color Bar Monitor, Focus Peaking, Focus Expand, and 4K editing feature. The memory card slots can record simultaneously (2 copies of the same footage), or can automatically switch to the other card when one is full. The
3.5-inch LCD
has 1,152,000 dots of resolution, while the .45-inch
EVF viewfinder
has 1,226,880 dots of resolution. If you opt to record to Full HD, you can use the ALL Intra compression for a maximum bit rate of 200 Mbps. 8 megapixel photos.
---
Panasonic HC-X1000 Dimensions: 6.3 x 6.7 x 12.4″ (3.41 lbs.).
Inputs: 2x XLR microphone, 1/8″ (3.5mm) Stereo Mini, camera remote, LANC Terminal 2.5 mm super mini jack, Microphone jack
Outputs: Headphone jack, HDMI, A/V, USB 3.0, USB Micro-B 3.0
Camcorder 4K Recording Modes: MPEG-4 AVC/H.264 4K DCI 4096 x 2160p @ 24 fps (100 Mbps), 4K 3840 x 2160p @ 59.94 fps (150 Mbps), 4K 3840 x 2160p @ 23.98 fps (100 Mbps)
Lens 35mm equivalent range: Leica 29.5mm-600mm (f1.8-3.6) (49mm filter) Shutter Speed: 1/8 — 1/8000
Built-in ND Filters: Clear, 1/4, 1/16, and 1/64th
---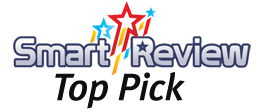 Smart-Review Commentary: The new HC-X1000 is Panasonic's Pro style 4K camcorder. Movie Theaters are now showing movies on 4K projectors, so the resolution of this camcorder is going to be movie theater resolution. Its fast f1.8 lens performs better in low light situations. What sets this camcorder apart from other 4K camcorders is that it can shoot at 60fps (60p) at UHD 4K, and can also shoot at Cinematic 4K DCI at 24p.
The camcorder has all the modern features, including Built-in WIFI and NFC. Most of the controls you need are available on buttons and manual rings built on the camcorder body for your convenience. Shooting in 4K today will future proof your videos even if you don't have a 4K TV. The camcorder has all the manual features, manual lens rings, and pro features that you will need for your project, whether in HD or 4K. When you shoot in 4K, and then downconvert to Full HD, the resulting video will be much sharper than if you used an HD camcorder to shoot footage. You can also crop your video (in effect zooming in), and still maintain Full HD, as you have 4x more pixels to work with. We previewed this model at CES and the sample footage was beautiful on a 4K TV. The Panasonic HC-X1000 is Smart-Review top pick for Pro 4K Camcorders.
---
Related Pro Camcorder: Sony Pro NXCAM HXR-NX80 4K Ultra HD Camcorder | Review 2018
Related Article: Best Rated 4K Ultra HD Camcorders – Comparision and Reviews
Related Article: Best Low Light Camcorders – Comparision and Reviews
Related Article: Flash Memory Camcorder Roundup and Comparison
The Panasonic HC-X1000 4K Pro Camcorder