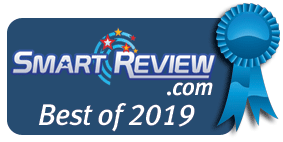 **New for 2018-2019** The FDR-AX700 is Sony's upgrade to the popular FDR-AX100 4K consumer camcorder. SmartReview previewed this model at CES in Las Vegas. The biggest upgrades are the new 273 point phase detection AF for fast and accurate video focusing, Dual Card Slots, Higher resolution LCD touchscreen, new 120p mode for HD, S-Log2 and S-Log3, and new HDR recording mode. This model shoots at 4K Ultra HD (3840×2160) which is at 8 megapixels resolution versus only 2 megapixels for Full HD, a four fold increase in resolution.
The FDR-AX700 has a huge 1-inch back-illuminated Exmor R® CMOS Sensor (14.2M pixels). This is far larger than most camcorder imagers, and will give better low light performance and increased dynamic range. Shooting at this resolution will future proof your videos, as the industry moves toward 4K resolution in TVs. Footage in 4K can also be used for Full HD video production, as you can crop or zoom in on your footage and still maintain Full HD quality. For best image quality, Sony has equipped the FDR-AX700 with a Carl Zeiss 12x Optical Zoom Lens. It has an excellent 2.35 million dot OLED EVF Viewfinder as well. EVF Viewfinder. External Microphone and Headphone jacks. Infrared Night Vision. Built-in WiFi and NFC. This is a premium quality camcorder in all regards and won our BEST of 2019 Award… …More…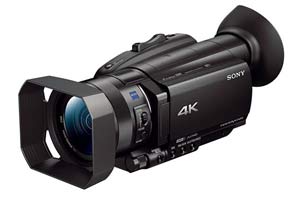 Best Rated 4K Ultra HD Camcorders 2018-2019 – This is a roundup of the latest top-rated 4K camcorders. A 4K camcorder has four times the resolution of Full HD, the same resolution as 4K movie projectors at your local theater. 4K is the latest standard in TVs, and your 4K camcorder will future proof your videos for generations to come.
See our comparison & reviews of 4K Camcorders… Enter Here
---
Smart-Review | Top 5 Best Rated 4K Camcorders for 2019
---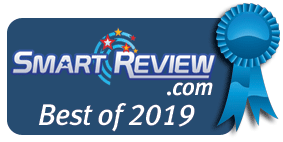 **New for 2019** GoPro's top-of-the-line HERO7 Black Edition Camera is the top action camera on the market. The big new feature for 2019 is HyperSmooth image stabilization, which is a breakthrough in stabilization technology. Action cams are made to be in shaky environments, and image stabilization is key.
The HERO7 Black also can shoot 4K60 video (4K at 60fps), and HyperSmooth works, even at this high resolution and framerate. For many applications the HyperSmooth will replace a gimbal for stabilization. Another new feature is Time Warp Video which is a time lapse movie, that uses HyperSmooth to give you a much smoother and less jittier time lapse movie. Both of these technologies are readily superior when compared to prior models. A new Live Streaming application allows you to show video live to social media. This is a fantastic Action Cam, the best we ever tested. For that it has received our BEST of 2019 Award….
…More…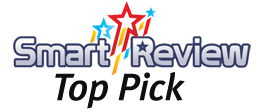 The Canon Vixia HF-G60 is Canon's latest compact consumer 4K Ultra HD Camcorder. 4K Ultra HD has 4x the resolution of full HD, the same resolution used on 4K TVs and Movie Theater 4K projectors. This 4K camcorder is Compact in size and weight, offering a much larger 1-inch imager for lower light performance and higher dynamic range. This compact camcorder also has the vaunted Dual Pixel CMOS AF autofocus system, inherited from the Canon EOS line of DSLRs. Records video in 4K Ultra HD at up to 30fps (4K 30p), and Full HD at up to 60fps. Records to SDHC/SDXC memory cards (camcorder has two memory card slots).
The 15x zoom HD Video Lens delivers excellent image quality and low light performance even at full zoom. The Vixia HF-G60 features the new 5-Axis image stabilization (keeps video sharp in low light, or when holding the camcorder without a tripod). The Digic DV6 Processor provides processing power, and better picture quality. For Sound, the G60 has both external microphone and headphone jacks for recording and monitoring audio. …More…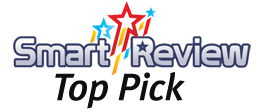 The Canon Vixia G50 is Canon's lowest priced compact consumer 4K Ultra HD Camcorder. 4K Ultra HD has 4x the resolution of full HD, the same resolution used on 4K TVs and Movie Theater 4K projectors. This entry level 4K camcorder is Compact in size and weight. Records video in 4K Ultra HD at up to 30fps (4K 30p), and Full HD at up to 60fps. Records to SDHC/SDXC memory cards (camcorder has two memory card slots). The 20x zoom HD Video Lens delivers excellent image quality and low light performance even at full zoom. The Vixia HF-G50 features the new 5-Axis image stabilization (keeps video sharp in low light, or when holding the camcorder without a tripod). The Digic DV6 Processor provides processing power, and better picture quality. For Sound, the G50 has both external microphone and headphone jacks for recording and monitoring audio. …More…