Canon Vixia HF-G60 4K Ultra HD Camcorder | Review 2022
The Canon Vixia HF-G60 is Canon's latest compact consumer 4K Ultra HD Camcorder. 4K Ultra HD has 4x the resolution of full HD, the same resolution used on 4K TVs and Movie Theater 4K projectors. This 4K camcorder is Compact in size and weight, offering a much larger 1-inch imager for lower light performance and higher dynamic range.
This compact camcorder also has the vaunted Dual Pixel CMOS AF autofocus system, inherited from the Canon EOS line of DSLRs. Records video in 4K Ultra HD at up to 30fps (4K 30p), and Full HD at up to 60fps. Records to SDHC/SDXC memory cards (camcorder has two memory card slots). The 15x zoom HD Video Lens delivers excellent image quality and low light performance even at full zoom. The Vixia HF-G60 features the new 5-Axis image stabilization (keeps video sharp in low light, or when holding the camcorder without a tripod). The Digic DV6 Processor provides processing power, and better picture quality. For Sound, the G60 has both external microphone and headphone jacks for recording and monitoring audio.
---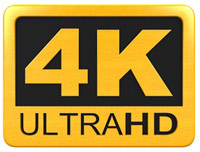 Canon Vixia G60 Features: The G60 4K Camcorder has an HDMI 2.0 terminal that supports 4K UHD 30p output to a standard external SSD/HDD recorder. Mini Advanced Accessory Shoe to add an external light or microphone. Dedicated manual focus/zoom ring. Features a 3.0 inch LCD screen (0.46 million dots). SuperRange Optical Image Stabilizer (5 Axis). Also included is a 0.24-inch EVF color viewfinder (1,560,000 dots), which is tilt-able. 2 channel stereo sound. The G60 has 5 assignable buttons to customize as your please. The HF-G60 records 4K video for 55 minutes to a 64GB memory card.
---
Canon G60 Dimensions: 4.3″ x 3.6″ x 8.4″ (2.1 pounds w/o battery).
Camcorder Full HD Recording Modes: 1080p @ 24p, 30p, 60p (35 mbps)
Camcorder 4K Recording Modes: 4K @ 24p, 30p
Camcorder 4K Recording Bitrate: up to 30 fps recorded at (150 mbps) in mp4
Camcorder BP-820 Battery Life: 85 minutes recording (4K @ 30fps)
Camcorder 15x Lens: 35mm equivalent: 25.5-382.5mm f/2.8-4.5, filter size: 58mm
G60 Standout Features: 4K Video, 4K @ 30p, 1080p@ 60p, 1-inch imager, Dual Pixel AF, 5 Axis Image Stabilization, ND Filters, Dual Card Slots, Digic DV6 Processor
---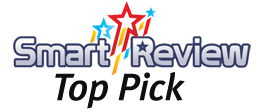 Smart-Review Commentary: The new Canon Vixia HF-G60 4K Camcorder is Canon's compact camcorder with a much larger 1-inch imaging sensor, and Dual Pixel CMOS AF for excellent focusing, even when shooting video. The larger imager will allow better performance in low light, and higher dynamic range. The 5 Axis image stabilization keeps your shots steadier than standard stabilization. A detachable lens hood (which prevents light glare) is included as well as a tiltable EVF color viewfinder. The viewfinder has 5x the resolution of most viewfinders with 1.5 million pixels.
The Canon G60 uses dual SDHC/SDXC memory card slots for long recording times.
Double Slot Recording
can record to two SD cards simultaneously as a safety backup. External Mic Jack for enhancing your sound options, and
headphone jack
to monitor sound. Professional-quality 16-bit PCM recording is available for best sound quality. The powerful
Digic DV6 processor
allows the HF-G60 to record 4K at up to 30fps, and Full HD at 60fps. The Canon is a Smart-Review Top Pick for 2022.
Canon Vixia HF-G60
Canon Vixia HF-G60
4K Camcorder
Canon Vixia HF-G50
4K Camcorder
Canon Pro XA11
Pro HD Camcorder

Canon HF-G60
Top 17 Features

*Top Consumer Model
4K 30p Recording
1-inch 4K UHD CMOS sensor
Digic DV6 processor
Dual Pixel CMOS AF
Built-in ND Filters
Manual Focus/Zoom Ring
High Dynamic Range (HDR)
15x Optical Zoom
Native 24p Mode
24p,30p 4K Progressive Modes
HDMI Terminal for HDTV
Dual SDXC/SDHC Memory Card Slots
5-Axis Image Stabilization
Color Viewfinder
Included Lens Hood
Touch & Track Feature
Linear PCM Audio
Mic and Headphone Jacks


Is this the best price?

(Click for Reviews)
4K Ultra HD
– – –
Dual Pixel CMOS
5 Axis Stabilization
Digic DV6
4K @ 24p, 30p
1.0″ Imager

Is this the best price?

(Click for Reviews)
4K Ultra HD
– – –
– – –
5 Axis Stabilization
Digic DV6
4K @ 24p, 30p
1/2.3″ Imager

Is this the best price?

(Click for Reviews)
Full HD
XLR Audio
– – –
– – –
Digic DV4
– – –
1/2.84″ Imager
---
Related Camcorder: Sony Handycam FDR-AX700 4K Ultra HD Camcorder
Related Article: Canon Vixia Camcorders Model Lineup and Comparison
Related Article: 4K Ultra HD Camcorder Roundup and Comparison
Related Article: Canon Vixia (HF-G50 Vs. HF-G60) 4K Camcorders
---
---
Canon Vixia HF-G60 4K Ultra HD Camcorder | Review Summary

Summarized Review: The Vixia HF-G60 is Canon's highly rated compact 4K camcorder. The HF-G60 has a much larger 1-inch imager, making for better low light shots, and artistic depth of field shooting. The camcorder is capable of 4K Ultra HD up to 30fps and a high quality 150 Mbps recording bitrate. The HF-G60 has high end features, including: Dual Pixel AF autofocus technology, 5-axis image stabilization, microphone & headphone jacks, built-in ND filters, dual SD card slots, high resolution EVF, and manual focus/zoom ring. The HF-G60 is a SmartReview.com top pick for 4K Camcorders.
Written By: Smart Review
Product Rating: 4.7 out of 5
---
Resources: Canon HF-G60 user manuals