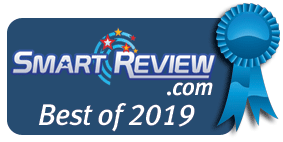 *New for 2018-2019* Dyson's Animal 2 upright vacuum. Dyson's latest and most powerful full size animal upright vacuum. The Dyson Animal uses Dyson's latest Radial Root Cyclone™ Technology to increase suction power and trap more dirt and dust. The motorized brush bar makes this model ideal for removing pet hair. The Animal 2 Vacuum also includes an air-driven Tangle-Free Mini Turbine Tool to clean upholstery, cars, and stairs of dust, dirt, and pet hair. Its counter rotating brushes prevent tangling. For delicate rugs and hard floors, the brush bar can be turned off. Dyson's new lightweight upright ball vacuum is ideal for those who want a powerful vacuum that doesn't lose suction, but also don't want to have to work with a heavy floor-cleaning machine.
The Dyson Ball Animal 2 upright is equipped with Dyson Ball technology, this upright vacuum cleaner sits on a ball for easy twisting and turning around furniture and obstacles. Dyson ball technology is exclusive to Dyson vacuums. This version is excellent for pet hair with 270 airwatts of suction, making this vacuum the most powerful Dyson Vacuum on the market. The cleaner head on the Animal vacuum self-adjusts from carpet to hard floors, which gives you more suction power, and is truly a multi-floor vacuum. This top-rated model has won our BEST of 2019 Award for upright vacuums. …More…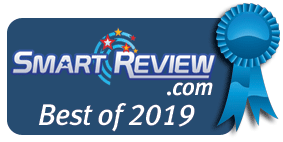 Dyson's best rated and one of the most powerful cordless stick vacuums. The fifth generation Dyson V8 Absolute cordless stick vacuum has more suction power than any other lightweight cordless vacuum cleaner available. The V8 Absolute model has a new V8 motor with higher suction, up to double the battery life which gives you (up to 40 minutes) of cleaning time, and a more powerful motorized floor tool. The Dyson engineers have made the V8 model 50% Quieter than previous models, and has added a new dirt/dust ejection system.
This V8 model weighs less than 6 pounds and has a detachable handheld. It is ideal for quick cleaning on all floor types, upholstery, stairs and inside your car. Since it is an Absolute version it can handle pet hair with extra included tools. Whole Machine HEPA Filtration. Includes two floor tools. Two Tier Radial™ Cyclone Technology uses 15 cyclones to separate out dirt and dust. The high-end Dyson V8 Absolute has won our Best of 2019 Award in the cordless vacuum category. …More…


*One of our Best Cordless Vacuums on the Market for 2019*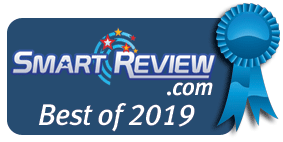 **New for 2018-2019** The Shark Apex DuoClean AZ1002 powered vacuum is another advancement in Shark Vacuums. What sets this premium model apart is the new Zero-M Anti-Hair Wrap Technology. This will help prevent a common problem of hair wrapping around the brushbar. Another unique feature of this vacuum is the DuoClean Cleaner Head, which can vacuum fine dust and large particles at the same time. The DuoClean Technology is ideal for you to deep clean carpets, and also vacuum hard floors. The dual brushroll is more effective on hard floors than suction alone. The detachable Lift Away canister, allows you to use the powered DuoClean Brushroll in smaller areas, like stairs. Never loses suction Technology gives this vacuum consistent suction power.
Anti-Allergen Complete Seal Technology: To prevent you from breathing in the dust and dirt you are vacuuming, the Shark AZ1002 traps 99.99% of dust inside the vacuum and has a Lifetime HEPA filter. Swivel steering and smooth-gliding wheels provide easier maneuvering around furniture. This model compares favorably to Dyson models. Longer seven year warranty. The vacuum has Noise Reduction to soften the pitch of sound when in use. Brushroll on/off capability for powerful carpet and bare floor cleaning. Built-in Headlights to see in dark areas. The brushroll fingertip controls are built into the handle. One of Shark's best-rated upright vacuums with high consumer reviews. This model has won our BEST of 2019 Award for upright vacuums……More…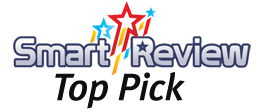 *New for 2018 . The Miele Complete C2 Hard Floor is Miele's hard & hardwood floor vacuum with two floor tools. Its Rubber Wheels will not scratch or mar your hardwood floors. It is extremely lightweight, weighing only 11 lbs. Miele vacuums are extremely quiet compared to other canisters (they are sound insulated) and are German engineered to last. The Super Air Clean Filter outputs air cleaner than the air it takes in, with the option to add a HEPA filter for even more filtering. This keeps the dust and dirt in the bag and out of the air you breathe. Great for allergy sufferers.
A rotary dial adjusts the suction power to your needs, and even has a quiet setting. You can rewind the retractable cord automatically by stepping on a switch on the back of the canister. The carrying handle makes it easy to carry the vacuum up and down the stairs. Miele provides onboard storage of tools with this model. Crush proof hose adds durability. The telescoping wands are made of stainless steel, made for long-term usage. The included soft bristled SBB400-3 Parquet Twister XL Floor Brush is made for hard and hardwood floors. This tool is designed to go flat under baseboards, low under furniture, and around chair legs. …More…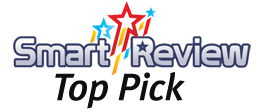 *New for 2017-2018. The Miele Compact C1 Turbo Team canister is Miele's multi floor vacuum with 2 floor tools. It is extremely lightweight, weighing only 10.2 lbs. Miele vacuums are extremely quiet compared to other canisters (they are sound insulated) and are german engineered to last. The Super Air Clean Filter outputs air cleaner than the air it takes in, with the option to add a HEPA filter for even more filtering. This keeps the dust and dirt in the bag and out of the air you breathe. Great for allergy sufferers. A rotary dial adjusts the suction power to your needs, and even has a quiet setting. Strong suction for pet hair. You can rewind the retractable cord automatically by stepping on a switch on the back of the canister. The carrying handle makes it easy to carry the vacuum up and down the stairs. Miele VarioClip allows for On Hose Tool Storage. Crush proof hose adds durability. The telescoping wands are made of stainless steel, made for long-term usage.
Tools Include: crevice nozzle, dusting brush and upholstery tool. Also included with the Miele Turbo Team canister is the STB205 Turbobrush which has an air-driven rotating roller brush to loosen dirt, lint, and pet hair from low to medium pile rugs, or with with the brushbar off, bare floors. The included SBB Parquet Brush has long, natural bristles ensure that tile, hardwood floors and other smooth surfaces are cleaned thoroughly with extreme care without scratching. …More…