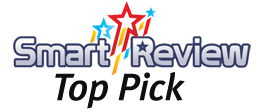 The Sebo Essential G1 Vacuum is a heavy duty upright bagged vacuum which has the same design as commercial vacuums and designed to last. The G1 runs quieter than other uprights. This home based vacuum is designed for heavy duty daily use and is simple in design. The Sebo G1 is designed for carpets, and hard floors with a 12-inch cleaning path. The vacuum also comes with a Hose and accessories for additional cleaning options. Its rubberized wheels protect all floor types.
The lightweight handle provides extra comfort to the person vacuuming. The vacuum provides tightly sealed hospital-grade S-class filtration using a multi layer dust bag and super high efficiency filtration which traps 99.6% at 0.3 microns to keep the air clean of dust and allergens. This model is ideal for those with pets. The large capacity top loading 1.5 gallon dust bag. The hygienic easy change bag prevents dust scattering. Includes a long 40 foot power cord, 12 amp motor, 12-inch cleaning path, and rubberized wheels. Status indicator lights will tell you when there is a jam, check the brush, a clog or full bag. The vacuum will shut-off if it senses a clog or a jam. Low profile design (5.5 inches) will allow the vacuum to fold flat to get under beds and furniture. …More…


Best Rated Sebo Vacuum Cleaners 2018-2019 | This is a roundup of the best rated Sebo vacuums. Sebo vacuums are premium quality vacuums which are German Engineered and manufactured in Germany. Smart-Review limits the selection to only those Sebo vacuums with the highest consumer reviews. We have found that in the high end category, Sebo […]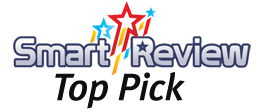 The SEBO 9688AM Airbelt K3 Canister Vacuum is SEBO's premium multi floor canister vacuum with 2 floor tools. One of the tools is the SEBO ET-1 Powerhead, which is one of the best motorized floor tools on the market. This floor tool is excellent for pet hair, and low and high carpeting. The K3 Series also features a sealed air system so that no dust escapes. The German engineered SEBO 9688AM is built to last many times longer than cheaper canisters. It is lightweight, weighing only 12 lbs. SEBO vacuums are quiet compared to other canisters (they are sound insulated).
The included S-Class Filter provides hospital grade filtration, and outputs air cleaner than the air it takes in. This keeps the dust and dirt in the bag and out of the air you breathe. Great for allergy sufferers. The S-class Standard filter absorbs greater than 99.9% of particles down to 0.3 microns in diameter. The top fill bags have 3 and 4 layers to ensure strong suction, as dirt and dust enter at the top. The bags can be sealed when full, so no dust escapes. A Suction adjustment slider switch is located on the handle and can adjust from 0 to 1250 watts of suction. This allows you to power down on drapes, and delicate rugs. The Airbelt bumper system protects your walls and furniture when you bump into them. The included Parquet Hard Floor Brush allows you to vacuum hard floors. The brush has soft bristles that won't scratch hardwood floors. …More…