Oreck (Magnesium) SP LW100 Upright Lightweight Vacuum Cleaner | Review 2019
Oreck Magnesium SP LW100 Upright Vacuum. At 7.7 lbs., The Oreck Magnesium is Oreck's lightest full powered upright vacuum. The Magnesium has two-speeds using the wireless two-speed QuickSwitch® in the handle. At high speed, this vacuum has high airflow and a powerful, pile-lifting roller brush for cleaning carpets. On low speed, it is gentle enough to clean Oriental, Persian rugs and bare floors. The Magnesium has a low profile design which allows it to lay virtually flat, making it great for vacuuming under furniture without damage. The side brushes are great for gathering up pet hair and dirt, especially around baseboards or furniture.
The Oreck Magnesium LW100 has a long
30 foot power cord
so you don't have to switch outlets often. The Oreck Magnesium LW100 is durable and built to last; and comes with a 7-year limited warranty. This model has received the
Carpet and Rug Institute Seal of Approval
and meets the highest performance standards. Its large wheels give the Magnesium SP the ability to travel over any surface, from hardwood and tile to plush, frieze, and even soft carpeting. The Oreck magnesium vacuums are some of the most
recommended by soft carpet manufacturers
such as Mohawk, for hard to vacuum soft carpet brands such as SmartStrand Silk, Caress®, Karastan, and Soft Spring.
---
Oreck Magnesium LW100 Features:
The Magnesium™ uses disposable HEPA bags for cleaner air as you vacuum. As air passes through the HEPA inner bag it captures at least 99.97% of particles at .3 microns from that air. This includes dirt, dust, allergens, dander, smoke and pollen. What goes in the bag stays in the bag. Saniseal bag-docking system makes changing the bag a easy. A
Magnetic Jam Sensor
will shut off the brushroll if it detects a jam (vacuuming up a sock). Lightweight design makes it easy to carry up and down the stairs and easy to push. Comfort-fit handle has earned the Arthritis Foundation's Seal of Approval. Twin LED headlights to light dark areas.
---
Oreck Magnesium Vacuum Cord Length: 30 feet.
Vacuum Warranty: 7-year limited warranty
Vacuum Weight: 7.7 lbs.
Vacuum Bags: Type LW Bags
---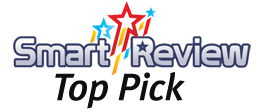 Smart-Review Commentary: The Oreck Magnesium LW100 is one of Oreck's lightest vacuums with full power. Because of its sleek design, the vacuum can be layed flat for vacuuming under furniture. The Swivel steering allows you to maneuver around furniture easily. Side brushes help to clean baseboards and get close to walls. To keep your air clean, the Oreck HEPA inner bag helps to clean the air that is expelled from the vacuum as you use it, removing 99.97% of particles. The Saniseal dust bags snap into place for a sure lock, and seal the dirt in when you remove them. They also seal in pet odor. LED headlights light your path so you find dust and dirt, and can see objects on the rug. A magnetic sensor, stops the brushroll when it detects a jam. Transitions from carpets to bare floors effortlessly (no height adjustment necessary). This is an excellent lightweight vacuum, if you don't need an extension hose built-in to your upright.
The Oreck SP has a generous 7 year warranty. The Oreck Magnesium SP LW1500 and Magnesium LW100 are some of the most recommended vacuums by manufacturers of soft carpeting, like Mohawk. The LW100 was Certified GOLD by the Carpet and Rug Institute. The floating head design prevents the vacuum from digging into the carpet when force is applied. The oversized wheels in the back, helps with high pile & plush carpeting. This model has received excellent consumer reviews and is a Smart-Review top pick in the bagged upright vacuum category.
---
Related Article: Best Upright Vacuum Cleaner Comparison & Reviews
Related Article: Best Dyson Vacuums Comparison & Reviews
Related Article: Best Rated Oreck Upright Vacuums – Comparison & Reviews
Related Article: Top Rated Vacuums for Plush & Soft Carpeting – Comparison & Reviews
---