Canon XA50 Professional UHD 4K Camcorder | Reviews 2022
The Canon Professional XA50 is Canon's latest compact professional camcorder in the XA series, now upgraded with 4K video capability. 4k UHD records at four times the resolution of Full HD. The XA50 has been upgraded to a (much larger 1-inch imaging sensor), providing improved low light performance, and wider dynamic range. Records video in full HD and in the latest 4K Ultra HD (3850 x 2160) resolution. Records to SDHC/SDXC memory cards (camcorder has two memory card slots). The 15x zoom Video Lens delivers excellent image quality for Full HD or 4K shooting.
The Professional XA50 has been upgraded with 5-axis image stabilization (keeps video sharp in low light, or when holding the camcorder without a tripod). This type of camcorder is excellent for video journalism, documentaries, and run and gun usage. The auto-focus has been upgraded as well to the excellent Dual Pixel CMOS focusing system inherited from the Canon EOS line of DSLRS. The 3.0-inch LCD touchscreen has capacitive touch, for touch focus or menus.
---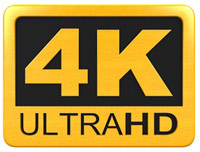 Canon Pro XA50 Features: The Canon XA50 has an HDMI Mini Connector (output) for best quality when hooking this camcorder directly to an HDTV or 4K TV. Mini Advanced Accessory Shoe to add an external light or microphone. Dedicated manual focus ring. Built-in video light. Features a 3.0 inch LED screen (with 460,000 pixels). Also included is a high resolution 0.24-inch OLED color viewfinder EVF (1,560,000 dots). Remote Control Terminal (compatible with LANC protocol). The XA50 includes a BP-820 battery and WL-D89 wireless control. Mini Advanced accessory shoe for adding lights, microphones.
---
XA50 Professional Features:
As a professional camcorder, this model includes a Detachable Handle – to give expanded audio performance and added flexibility.
Two built-in XLR audio input terminals
with phantom power provide sound inputs, and 4 channels of LPCM audio. Zebra bars selectable between 70 and 100% to judge exposure. 2x magnification focus aid. Built-in Neutral Density Filters (1/4, 1/16 and 1/64).
The XA50 Pro has Infrared Night Vision capability to see in the dark. The HDMI 2.0 Terminal will support 4K UHD 60p output, which can be connected to an external SSD/HDD recorder. The large 1-inch imager is over 6x larger than previous XA models, giving you better low light and higher dynamic range performance.
---
Canon XA50 Dimensions: 5.5″ x 8.5″ x 10.4″ (2.1 pounds).
Full HD Recording Modes: 1080p @ 24p, 30p, 60p
4K Recording Modes: 4K @ 24p, 30p
Camcorder 15x Lens: 35mm equivalent: 25.5mm to 382.5mm f/2.8-4.5, 9 blade iris, filter 58mm
Upgrade Features XA50 Vs. XA11: Canon has added 4K recording capability, a much larger 1-inch imaging sensor, improved 5-axis stabilization, upgrades to Digic DV6 processor, upgrade to 9 blade iris, and added the excellent Dual Pixel CMOS focusing system.
---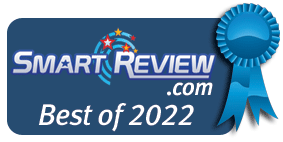 Smart-Review Commentary: Canon's compact Professional 4K Camcorder. The XA50 is a huge upgrade from the XA11 it replaces. The biggest changes include the much larger 1-inch imager (6.8 times larger than XA11) with wide DR gamma. A larger imager allows superior low light performance, less noise, and higher dynamic range. This imager also provides a shallower depth of field, so you have the option to blur the background. This camcorder also has been upgraded to record in 4K Ultra HD, which has four times the resolution of Full HD. If you shoot in Full HD, you benefit from oversampling from the 4K imaging sensor.
Professional features include a Detachable handle with 2 XLR inputs, and infrared Night Vision. The updated 9 blade iris provides smoother background images, blur, and bokeh. Detachable lens hood (which prevents light glare) is included as well as a large eye cup (for the camcorder EVF). The color viewfinder has 1.56 million dots of resolution. The Canon Pro XA50 uses dual SDHC/SDXC memory card slots for long recording times (simultaneous or relay recording options). The lens on this camcorder offers a wider 25.5mm field of view to get more of the scene indoors, and scenery shots outside, and high zoom of 15x. Double Slot Recording can record to two SD cards simultaneously as a safety backup.
A color viewfinder (EVF) is included with (1,560,000 dots) resolution. The
Touch & Track
system on this camcorder keeps focus and exposure on any subject, no matter where it moves. Just choose your subject on the
3.0-inch LED touchscreen
.
External Mic Jack
for enhancing your sound options, and
headphone jack
to monitor sound. The
Instant AF focusing system
offers a dramatic improvement in auto focus speed and accuracy. Great for sports. The Canon XA50 Pro is a not only a SmartReview Top Pick but has won our
BEST of 2022 award
for professional compact 4K camcorders.
Canon XA50 Compact Professional 4K Camcorder

Canon Pro XA50
4K Camcorder
Latest Model
Canon Pro XA70
4K Camcorder
Current Model
Sony Pro
HXR-NX80
4K Camcorder
Latest Model

Canon XA50
Top 17 Features

*Professional Model
4K Ultra HD Recording
High Dynamic Range (HDR)
15x Optical Zoom
Native 24p Mode
24p,30p in 4K
HDMI Terminal for HDTV
Dual Pixel CMOS AF
Dual SDHC Memory Card Slots
5-Axis Stabilization
ND Filters 1/4, 1/16 and 1/64
Large 1- inch imager
Color Viewfinder
Included Lens Hood
Infrared Night Vision
Touch & Track Feature
Linear PCM Audio
Mic and Headphone Jacks
3.0-inch LED Screen


Is this the best price?

(Click for Reviews)
4K Ultra HD
5-Axis Stabilizer
1-inch imager
1080p @ 60p
Digic DV6
XLR Audio

Is this the best price?

(Click for Reviews)
4K Ultra HD
5-Axis Stabilizer
1-inch imager

1080p @ 60p
Digic DV6
XLR Audio


Is this the best price?

(Click for Reviews)
4K Ultra HD
Optical SteadyShot
1-inch imager
1080p @ 120p
Bionz X Processor
XLR Audio
---
Related Article: Canon Vixia & Pro Camcorders Model Lineup and Comparison
Recommended 4K Camcorder: Sony Professional HXR-NX80 4K Ultra HD Camcorder
Related Article: Professional HD & 4K Camcorder Roundup and Comparison