Samsung PN60F5500 60-Inch 1080p 3D Plasma HDTV
*New for 2013. Introducing Samsung's fourth generation F5500 Series 3D ready Plasma HDTVs. The PN60F5500 is the latest generation, value priced 60-inch 1080p, 3D ready High-Def Resolution Plasma HDTV. The F5500 series is Samsung's lowest priced 3D 1080p Plasma TV. The Real Black Panel provides 1920 x 1080 Full HD, and deeper darker black levels. twice the number of pixels as 720p HDTV displays. Samsung's 3D Active Glasses sync up with your 3D TV to produce 3D images, allowing you to watch 3D movies and 3D TV shows. You can also convert your 2D shows to simulated 3D in real time. Currently you can get 3D content from 3D enabled Blu-ray players, 3D programming on cable and satellite, including movies and sports. This TV includes 2 pairs of 3D Active Glasses.
Smart TV:
The Samsung PNF5500 series is internet ready with Samsung Apps, Smart Hub, and Web Browser (broadband service required) which will give you access to
Netflix
(with subscription), Youtube, Facebook, Blockbuster, Hulu Plus, Twitter, Sports and more. Upgraded with a full web browser, and a
Dual Core Processor
to speed up Smart TV operations. Upgraded with a
Smart Touch Remote Control
to navigate the Smart TV operations with ease. Just plug in an ethernet cable, or use the
Built-in wireless WiFi
with your home network.

Sound for this set is provided by two ten watt speakers, and features DTS Premium Sound 5.1. This set is suitable for wall mounting. The set has 3 HDMI(1.4) and one component jacks. Integrated NTSC/ ATSC /QAM tuners. Game mode. Samsung's AllShare™ provides DLNA CERTIFIED® connectivity which lets you remotely access music, video, and photos. Two USB 2.0 inputs with ConnectShare Movie to playback your favorite videos from your USB device. Meets ENERGYSTAR® requirements. The PN60F5500 is only 2.2 inches thin.
Dimensions: 55.0″ x 36.5″ x 14.8″ w/stand (66.4 lbs.)
Dimensions: 55.0″ x 32.7″ x 2.2″ w/o stand (60.6 lbs.)
Available Sizes: 51-inch, 60-inch, 64-inch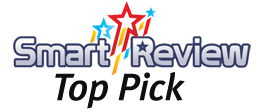 Smart-Review Commentary: For 2013, The PN F5500 Series provides a solid 60-inch plasma TV that is a great value for the features it has. It is Samsung's lowest priced 1080p plasma TV with 3D. New for 2013 is the inclusion of 2 pairs of 3D Active glasses, so you can use your 3D features without additional expense. Samsung has also included the Smart Touch Remote Control for easily navigating Smart TV functions as well as a separate Universal Remote. Also new for 2013 is the addition of a Dual Core Processor to speed up TV and Smart TV operations. This 3D ready TV is also Internet Ready (including Netflix) , and has built-in WiFi (for wireless internet and DLNA content). Use the Smart TV feature called Smart Hub, for movies, samsung apps, and more. With the addition of 3D capability, you will be ready for the upcoming wave of 3D content. 3D programming is now available from DIRECTV, Comcast on Demand, ESPN 3D, and others. Sony has released many 3D blu-ray disc titles in the last year. This TV will allow you to view this content and upcoming 3D programming. 3D TV works by sending signals to the 3D glasses which then synchronize with the TV to produce the 3D effect. The F5500 Plasma series is a great value, has received excellent reviews, and is a 2013 Smart-Review Top Pick for 3D Plasma TVs.
Samsung Plasma
PN F5500 Series
60-inch
64-inch
51-inch

HDTV Features

*New 2013 Model
1080p (1920×1080)
Three HDMI Connections
Dual Core Processor
Full Web Browser
Two 10 Watt Speakers
Real Black Panel
DLNA Certified
3D Ready
Includes 3D Glasses
Internet Ready
Built-in Wifi
ENERGY STAR®


Is this the best price?

Is this the best price?

Is this the best price?
Related Article: Best Rated Plasma 3D TV Reviews and Comparison
Related Article: Best 60-inch and Larger TVs Roundup and Comparison
Related Article: Best Plasma TVs Roundup and Comparison
Shop All 4K Ultra HD TVs
(Clicking on shop buttons will open a new window)