Samsung Q6 Vs. Q7 Vs. Q8 Vs. Q9 QLED TVs: Samsung introduces 4 QLED (Quantum Dot) 4K TVs for 2018. Quantum dot technology gives you a more realistic, brighter picture with colors that pop. Combined with HDR technology these are the best TVs that Samsung has produced. High Dynamic Range (HDR) gives you a wider […]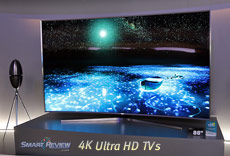 Best Rated 4K Ultra HD TVs – This page contains a roundup of all of the top-rated 4K Ultra HD TVs, presented here for a comparison of price, features, and reviews.
Ultra HD TVs have 4 times the resolution of the best 1080p Full HD TVs. 4K TVs give you a resolution of 3840 × 2160 or over 8 megapixels verus only 2 megapixels for Full HD TVs . . . This is the same type of resolution as seen on the 4K projector installed at your local movie theater. Enter this page.
SmartReview.com distributed its "Best of CES 2018" Awards to those exceptional products that utilize 4K Ultra HD technology. This includes camcorders, cameras, and TVs. 4K Ultra HD is the latest video and screen technology, and is quickly overtaking Full HD as the preferred video technology. This is similar to the transition from SD (standard definition) […]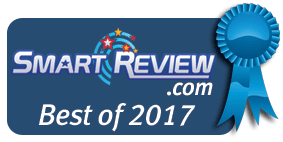 *New for 2017. *New for 2017. The top rated Sony XBR-65X900E X900E series is one of Sony's best 65-inch 4K Ultra HD LED backlit TVs for 2017. The big theme at CES 2017 was High Dynamic Range (HDR), and the Sony X900E Series is a one of the models implementing this technology. HDR allows for brighter more vivid colors that pop, and a wider range from dark to light. The X-tended Dynamic Range PRO™ feature increases brightness range by up to 500% to further HDR performance. This model also has Full Array Local Dimming. 4K TVs have four times the resolution of Full HD (8 megapixels of resolution vs. 2 megapixels for regular HD). 4K is about the same resolution as a movie movie theater, only now you can view it at home. The XBR-65X900E has the new 4K X-Reality Pro™ Image Processor, 4K HDR Processor X1 , and TRILUMINOS™ Panel (Sony's version of Quantum Dots ), and High Dynamic Range (4K HDR) which will provide for best picture quality. Sony is a leader in 4K TV technology, and has Sony 4K Projectors installed at most movie theaters.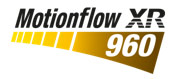 Features include: Dynamic Edge (with frame dimming), 24p True Cinema®, Sony's 120Hz with Sony's Motionflow® XR 960 high framerate technology will increase the framerate for a sharper and smoother image compared to regular 60Hz hdtvs for Sports and fast moving action. Sony's new Android TV Operating System with Chromecast Built-in. Includes Google Cast, voice search & Play Store apps, TV shows, online videos, games. Content includes Netflix, Amazon Prime, Youtube, Facebook, HuluPlus, Twitter, news, sports, weather and more. Access the internet with an ethernet cable, or by using the upgraded Built-in WiFi adapter Dual Band (a/b/g/n/ac), the latest standard. …More…
Available Sizes: 49-inch, 55-inch, 65-inch, and 75-inch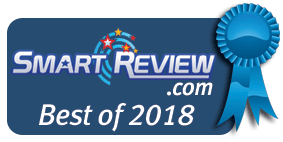 **New for 2018. The QN65Q6F QLED TV is Samsung's 65-inch fifth generation of Flat Screen 4K Ultra HD TVs from Samsung. This is one of Samsung's lowest priced line of 4K HDR equipped TVs with (Quantum Dots) QLED technology, including the QLED Q6F Series. This technology has produced the best LED TV picture Samsung has ever produced. The Quantum Dot (QLED) technology produces a brighter picture (enhancing HDR), and Q Color™ produces more natural vivid colors (billions of shades of color). QLED also minimizes color washout when viewing from the side, for great colors that pop wherever you sit. High dynamic range (Q HDR) gives you more shadow detail, brighter whites, and more natural and realistic colors. A 4K Ultra HD TV provides 3840 x 2160 resolution, which is four times the resolution of Full HD. This allows you to sit closer to a larger TV and get the immersive movie theater experience. Most movie theaters now use a 4K projector, so in effect you will have movie theater resolution in the home. …More…
Available Sizes: 75-inch, 65-inch, 55-inch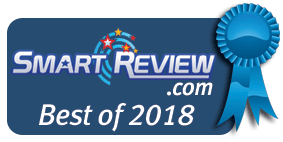 **New for 2018. The QN65Q8F QLED TV is Samsung's 65-inch fifth generation of Full-Array Flat Screen 4K Ultra HD TVs from Samsung. This is one of Samsung's latest and best 4K HDR equipped TVs with (Quantum Dots) QLED technology. This TV has a full-array led backlight for better and more uniform picture, brightness, and HDR. The Quantum Dot (QLED) technology produces a brighter picture (enhancing HDR), and Q Color™ produces more natural vivid colors (billions of shades of color). QLED also minimizes color washout when viewing from the side, for great colors that pop wherever you sit. High dynamic range (Q HDR Elite) gives you more shadow detail, brighter whites, and more natural and realistic colors. A 4K Ultra HD TV provides 3840 x 2160 resolution, which is four times the resolution of Full HD. This allows you to sit closer to a larger TV and get the immersive movie theater experience. Most movie theaters now use a 4K projector, so in effect you will have movie theater resolution in the home. …More…
Available Sizes: 75-inch, 65-inch, 55-inch
Samsung 4K Ultra HD TV Lineup (2017-2018) This page contains a roundup of all of the top-rated Samsung 4K Ultra HD TVs, presented for a comparison of price, features, and reviews. 4K Ultra HD TVs have 4 times the resolution of the best 1080p Full HD TVs. 4K TVs give you a resolution of 3840 […]
4K TV Buying Guide (2017-2018) – The 4K revolution is upon us. A 4K UHD TV has four times the resolution of Full HD 1080p TVs. Regular HDTVs have 2 million pixels (1920 X 1080), while a 4K TV has 8 million pixels (3,840 X 2,160). This is the same resolution as a movie theater. […]
Sony 4K Ultra HD TV Lineup (2017-2018) This page contains a roundup of all of the top-rated Sony 4K Ultra HD TVs, presented here for a comparison of price, features, and reviews. Ultra HD TVs have 4 times the resolution of the best 1080p Full HD TVs. 4K TVs give you a resolution of 3840 […]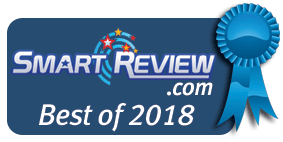 *New for 2018. *New for 2018. The top rated Sony XBR-65X900F X900F series is one of Sony's best 65-inch 4K Ultra HD LED backlit TVs for 2018. The big theme at CES 2018 was High Dynamic Range (HDR), and the Sony X900F Series is a one of the models implementing this technology. HDR allows for brighter more vivid colors that pop, and a wider range from dark to light. The X-tended Dynamic Range PRO™ feature increases brightness range by up to 500% to further HDR performance. This model also has Full Array Local Dimming. 4K TVs have four times the resolution of Full HD (8 megapixels of resolution vs. 2 megapixels for regular HD). 4K is about the same resolution as a movie movie theater, only now you can view it at home. The XBR-65X900F has the new 4K X-Reality Pro™ Image Processor, 4K HDR Processor X1 , and TRILUMINOS™ Panel (Sony's version of Quantum Dots ), and High Dynamic Range (4K HDR) which will provide for best picture quality. Sony is a leader in 4K TV technology, and has Sony 4K Projectors installed at most movie theaters. Features include: Dynamic Edge (with frame dimming), 24p True Cinema®, Sony's 120Hz with Sony's new X-Motion Clarity high framerate technology will increase the framerate for a sharper and smoother image compared to regular 60Hz hdtvs for Sports and fast moving action. Sony's new Android TV Operating System with Chromecast Built-in. Includes Google Cast, voice search & Play Store apps, TV shows, online videos, games. Content includes Netflix, Amazon Prime, Youtube, Facebook, HuluPlus, Twitter, news, sports, weather and more. Access the internet with an ethernet cable, or by using the upgraded Built-in WiFi adapter Dual Band (a/b/g/n/ac), the latest standard. …More…
Available Sizes: 49-inch, 55-inch, 65-inch, and 75-inch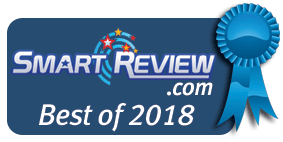 **New for 2018. The QN55Q6F QLED TV is Samsung's 55-inch fifth generation of Flat Screen 4K Ultra HD TVs from Samsung. This is one of Samsung's lowest priced line of 4K HDR equipped TVs with (Quantum Dots) QLED technology, including the QLED Q6F Series. This technology has produced the best LED TV picture Samsung has ever produced. The Quantum Dot (QLED) technology produces a brighter picture (enhancing HDR), and Q Color™ produces more natural vivid colors (billions of shades of color). QLED also minimizes color washout when viewing from the side, for great colors that pop wherever you sit. High dynamic range (Q HDR) gives you more shadow detail, brighter whites, and more natural and realistic colors. A 4K Ultra HD TV provides 3840 x 2160 resolution, which is four times the resolution of Full HD. This allows you to sit closer to a larger TV and get the immersive movie theater experience. Most movie theaters now use a 4K projector, so in effect you will have movie theater resolution in the home. …More…
Available Sizes: 75-inch, 65-inch, 55-inch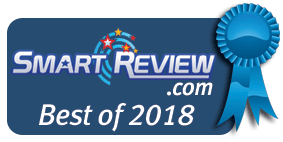 **New for 2018. The QN75Q8F QLED TV is Samsung's 75-inch fifth generation of Full-Array Flat Screen 4K Ultra HD TVs from Samsung. This is one of Samsung's latest and best 4K HDR equipped TVs with (Quantum Dots) QLED technology. This TV has a full-array led backlight for better and more uniform picture, brightness, and HDR. The Quantum Dot (QLED) technology produces a brighter picture (enhancing HDR), and Q Color™ produces more natural vivid colors (billions of shades of color). QLED also minimizes color washout when viewing from the side, for great colors that pop wherever you sit. High dynamic range (Q HDR Elite) gives you more shadow detail, brighter whites, and more natural and realistic colors. A 4K Ultra HD TV provides 3840 x 2160 resolution, which is four times the resolution of Full HD. This allows you to sit closer to a larger TV and get the immersive movie theater experience. Most movie theaters now use a 4K projector, so in effect you will have movie theater resolution in the home. …More…
Available Sizes: 75-inch, 65-inch, 55-inch
High Definition Televisions have replaced the older CRT monitors and Analog TV sets that had been used for 50+ years. Now we have a new standard called Ultra HD, also know as a 4K TV. These new TVs have almost the same resolution as your movie theater, which uses 4K projectors. 4K TVs have four […]
Smart Review features Top-Rated 120Hz LCD & LED HDTVs based on consumer reviews. 120Hz technology is one of latest innovations in HDTVs which reduces image blur, especially in sports and action movies. 120Hz also benefits the viewing of motion picture films which were filmed at 24p. The TVs listed below all have a "native" or […]