Top Rated 120Hz HDTVs & 4K LED TVs | 2015 | Reviews & Comparison
Smart Review
features Top-Rated
120Hz
LCD & LED HDTVs based on consumer reviews.
120Hz technology is one of latest innovations in HDTVs which reduces image blur, especially in sports and action movies. 120Hz also benefits the viewing of motion picture films which were filmed at 24p. The TVs listed below all have a "native" or true 120Hz refresh rate. Some TVs are listed as having an effective 120Hz, which is not a true 120Hz TV. All 4K Ultra HD TVs have a Native 120Hz refresh rate.




Deep Discount Prices – Smart-Review offers HDTVs through Amazon.com and other top-rated vendors at deep discount prices with free shipping on most models.



All HDTVs that are featured at SmartReview.com have an owner rating of of 4 stars or better.
---
| | |
| --- | --- |
| *New for 2017. *New for 2017. The top rated Sony XBR-65X900E X900E series is one of Sony's best 65-inch 4K Ultra HD LED backlit TVs for 2017. The big theme at CES 2017 was High Dynamic Range (HDR), and the Sony X900E Series is a one of the models implementing this technology. HDR allows for brighter more vivid colors that pop, and a wider range from dark to light. The X-tended Dynamic Range PRO™ feature increases brightness range by up to 500% to further HDR performance. This model also has Full Array Local Dimming. 4K TVs have four times the resolution of Full HD (8 megapixels of resolution vs. 2 megapixels for regular HD). 4K is about the same resolution as a movie movie theater, only now you can view it at home. The XBR-65X900E has the new 4K X-Reality Pro™ Image Processor, 4K HDR Processor X1 , and TRILUMINOS™ Panel (Sony's version of Quantum Dots ), and High Dynamic Range (4K HDR) which will provide for best picture quality. Sony is a leader in 4K TV technology, and has Sony 4K Projectors installed at most movie theaters. Features include: Dynamic Edge (with frame dimming), 24p True Cinema®, Sony's 120Hz with Sony's Motionflow® XR 960 high framerate technology will increase the framerate for a sharper and smoother image compared to regular 60Hz hdtvs for Sports and fast moving action. Sony's new Android TV Operating System with Chromecast Built-in. Includes Google Cast, voice search & Play Store apps, TV shows, online videos, games. Content includes Netflix, Amazon Prime, Youtube, Facebook, HuluPlus, Twitter, news, sports, weather and more. Access the internet with an ethernet cable, or by using the upgraded Built-in WiFi adapter Dual Band (a/b/g/n/ac), the latest standard. …More… | |
[ Read More → ]
---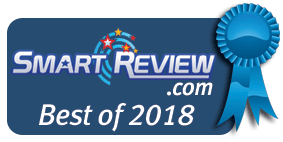 *New for 2018. *New for 2018. The top rated Sony XBR-65X900F X900F series is one of Sony's best 65-inch 4K Ultra HD LED backlit TVs for 2018. The big theme at CES 2018 was High Dynamic Range (HDR), and the Sony X900F Series is a one of the models implementing this technology. HDR allows for brighter more vivid colors that pop, and a wider range from dark to light. The X-tended Dynamic Range PRO™ feature increases brightness range by up to 500% to further HDR performance. This model also has Full Array Local Dimming. 4K TVs have four times the resolution of Full HD (8 megapixels of resolution vs. 2 megapixels for regular HD). 4K is about the same resolution as a movie movie theater, only now you can view it at home. The XBR-65X900F has the new 4K X-Reality Pro™ Image Processor, 4K HDR Processor X1 , and TRILUMINOS™ Panel (Sony's version of Quantum Dots ), and High Dynamic Range (4K HDR) which will provide for best picture quality. Sony is a leader in 4K TV technology, and has Sony 4K Projectors installed at most movie theaters. Features include: Dynamic Edge (with frame dimming), 24p True Cinema®, Sony's 120Hz with Sony's new X-Motion Clarity high framerate technology will increase the framerate for a sharper and smoother image compared to regular 60Hz hdtvs for Sports and fast moving action. Sony's new Android TV Operating System with Chromecast Built-in. Includes Google Cast, voice search & Play Store apps, TV shows, online videos, games. Content includes Netflix, Amazon Prime, Youtube, Facebook, HuluPlus, Twitter, news, sports, weather and more. Access the internet with an ethernet cable, or by using the upgraded Built-in WiFi adapter Dual Band (a/b/g/n/ac), the latest standard. …More…
Available Sizes: 49-inch, 55-inch, 65-inch, and 75-inch
[ Read More → ]
---
| | |
| --- | --- |
| **New for 2017. The Samsung QN65Q7F QLED TV is a top-of-the-line 65-inch fourth generation of Flat Screen 4K Ultra HD TVs from Samsung. Samsung's Q7F Series is introducing the HDR (high dynamic Range) HDR1500 line of TVs that have the new (Quantum Dots) QLED technology, including the QLED Q7F Series. This technology has produced the best LED TV picture Samsung has ever produced. The Quantum Dot (QLED) technology produces a brighter picture, deeper blacks (4K Elite Black), increases color volume by 100%, for more natural vivid colors (billions of shades of color). QLED also minimizes color washout when viewing from the side, for great colors that pop wherever you sit. High dynamic range (HDR) gives you more shadow detail, brighter whites, and more natural colors. A 4K Ultra HD TV provides 3840 x 2160 resolution, which is four times the resolution of Full HD. This allows you to sit closer to a larger TV and get the immersive movie theater experience. Most movie theaters now use a 4K projector, so in effect you will have movie theater resolution in the home. …More… | |
[ Read More → ]
---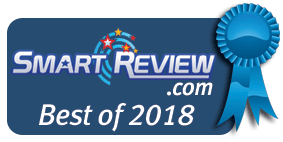 *New for 2018. *New for 2018. The top rated Sony XBR-55X900F X900F series is one of Sony's best 55-inch 4K Ultra HD LED backlit TVs for 2018. The big theme at CES 2018 was High Dynamic Range (HDR), and the Sony X900F Series is a one of the models implementing this technology. HDR allows for brighter more vivid colors that pop, and a wider range from dark to light. The X-tended Dynamic Range PRO™ feature increases brightness range by up to 500% to further HDR performance. This model also has Full Array Local Dimming. 4K TVs have four times the resolution of Full HD (8 megapixels of resolution vs. 2 megapixels for regular HD). 4K is about the same resolution as a movie movie theater, only now you can view it at home. The XBR-55X900F has the new 4K X-Reality Pro™ Image Processor, 4K HDR Processor X1 , and TRILUMINOS™ Panel (Sony's version of Quantum Dots ), and High Dynamic Range (4K HDR) which will provide for best picture quality. Sony is a leader in 4K TV technology, and has Sony 4K Projectors installed at most movie theaters. Features include: Dynamic Edge (with frame dimming), 24p True Cinema®, Sony's 120Hz with Sony's new X-Motion Clarity high framerate technology will increase the framerate for a sharper and smoother image compared to regular 60Hz hdtvs for Sports and fast moving action. Sony's new Android TV Operating System with Chromecast Built-in. Includes Google Cast, voice search & Play Store apps, TV shows, online videos, games. Content includes Netflix, Amazon Prime, Youtube, Facebook, HuluPlus, Twitter, news, sports, weather and more. Access the internet with an ethernet cable, or by using the upgraded Built-in WiFi adapter Dual Band (a/b/g/n/ac), the latest standard. …More…
Available Sizes: 49-inch, 55-inch, 65-inch, and 75-inch
[ Read More → ]
---
| | |
| --- | --- |
| *New for 2017. *New for 2017. The top rated Sony XBR-55X900E X900E series is one of Sony's best 55-inch 4K Ultra HD LED backlit TVs for 2017. The big theme at CES 2017 was High Dynamic Range (HDR), and the Sony X900E Series is a one of the models implementing this technology. HDR allows for brighter more vivid colors that pop, and a wider range from dark to light. The X-tended Dynamic Range PRO™ feature increases brightness range by up to 500% to further HDR performance. This model also has Full Array Local Dimming. 4K TVs have four times the resolution of Full HD (8 megapixels of resolution vs. 2 megapixels for regular HD). 4K is about the same resolution as a movie movie theater, only now you can view it at home. The XBR-55X900E has the new 4K X-Reality Pro™ Image Processor, 4K HDR Processor X1 , and TRILUMINOS™ Panel (Sony's version of Quantum Dots ), and High Dynamic Range (4K HDR) which will provide for best picture quality. Sony is a leader in 4K TV technology, and has Sony 4K Projectors installed at most movie theaters. Features include: Dynamic Edge (with frame dimming), 24p True Cinema®, Sony's 120Hz with Sony's Motionflow® XR 960 high framerate technology will increase the framerate for a sharper and smoother image compared to regular 60Hz hdtvs for Sports and fast moving action. Sony's new Android TV Operating System with Chromecast Built-in. Includes Google Cast, voice search & Play Store apps, TV shows, online videos, games. Content includes Netflix, Amazon Prime, Youtube, Facebook, HuluPlus, Twitter, news, sports, weather and more. Access the internet with an ethernet cable, or by using the upgraded Built-in WiFi adapter Dual Band (a/b/g/n/ac), the latest standard. …More… | |
[ Read More → ]
---
| | |
| --- | --- |
| *New for 2017. *New for 2017. The top rated Sony XBR-75X900E X900E series is one of Sony's best 75-inch 4K Ultra HD LED backlit TVs for 2017. The big theme at CES 2017 was High Dynamic Range (HDR), and the Sony X900E Series is a one of the models implementing this technology. HDR allows for brighter more vivid colors that pop, and a wider range from dark to light. The X-tended Dynamic Range PRO™ feature increases brightness range by up to 500% to further HDR performance. This model also has Full Array Local Dimming. 4K TVs have four times the resolution of Full HD (8 megapixels of resolution vs. 2 megapixels for regular HD). 4K is about the same resolution as a movie movie theater, only now you can view it at home. The XBR-75X900E has the new 4K X-Reality Pro™ Image Processor, 4K HDR Processor X1 , and TRILUMINOS™ Panel (Sony's version of Quantum Dots ), and High Dynamic Range (4K HDR) which will provide for best picture quality. Sony is a leader in 4K TV technology, and has Sony 4K Projectors installed at most movie theaters. Features include: Dynamic Edge (with frame dimming), 24p True Cinema®, Sony's 120Hz with Sony's Motionflow® XR 960 high framerate technology will increase the framerate for a sharper and smoother image compared to regular 60Hz hdtvs for Sports and fast moving action. Sony's new Android TV Operating System with Chromecast Built-in. Includes Google Cast, voice search & Play Store apps, TV shows, online videos, games. Content includes Netflix, Amazon Prime, Youtube, Facebook, HuluPlus, Twitter, news, sports, weather and more. Access the internet with an ethernet cable, or by using the upgraded Built-in WiFi adapter Dual Band (a/b/g/n/ac), the latest standard. …More… | |
[ Read More → ]
---
| | |
| --- | --- |
| *New for 2017. The top rated Sony XBR-65X850E X850E series is Sony's mid-range 65-inch 4K Ultra HD LED backlit TV for 2017. The big theme at CES 2017 was High Dynamic Range (HDR), and the Sony X850E Series is a one of the models implementing this technology. HDR allows for brighter more vivid colors that pop, and a wider range from dark to light. 4K TVs have four times the resolution of Full HD (8 megapixels of resolution vs. 2 megapixels for regular HD). 4K is about the same resolution as a movie movie theater, only now you can view it at home. The XBR-65X850E has the new 4K X-Reality Pro™ Image Processor, 4K HDR Processor X1 , and TRILUMINOS™ Panel (Sony's version of Quantum Dots ), and High Dynamic Range (4K HDR) which will provide for best picture quality. Sony is a leader in 4K TV technology, and has Sony 4K Projectors installed at most movie theaters. Features include: Dynamic Edge (with frame dimming), 24p True Cinema®, Sony's 120Hz with Sony's Motionflow® XR 960 high framerate technology will increase the framerate for a sharper and smoother image compared to regular 60Hz hdtvs for Sports and fast moving action. Sony's new Android TV Operating System with Chromecast Built-in. Includes Google Cast, voice search & Play Store apps, TV shows, online videos, games. Content includes Netflix, Amazon Prime, Youtube, Facebook, HuluPlus, Twitter, news, sports, weather and more. Access the internet with an ethernet cable, or by using the upgraded Built-in WiFi adapter Dual Band (a/b/g/n/ac), the latest standard. …More… | |
[ Read More → ]
---
| | |
| --- | --- |
| *New for 2017. The top rated Sony XBR-75X850E X850E series is Sony's mid-range 75-inch 4K Ultra HD LED backlit TV for 2017. The big theme at CES 2017 was High Dynamic Range (HDR), and the Sony X850E Series is a one of the models implementing this technology. HDR allows for brighter more vivid colors that pop, and a wider range from dark to light. 4K TVs have four times the resolution of Full HD (8 megapixels of resolution vs. 2 megapixels for regular HD). 4K is about the same resolution as a movie movie theater, only now you can view it at home. The XBR-75X850E has the new 4K X-Reality Pro™ Image Processor, 4K HDR Processor X1 , and TRILUMINOS™ Panel (Sony's version of Quantum Dots ), and High Dynamic Range (4K HDR) which will provide for best picture quality. Sony is a leader in 4K TV technology, and has Sony 4K Projectors installed at most movie theaters. Features include: Dynamic Edge (with frame dimming), 24p True Cinema®, Sony's 120Hz with Sony's Motionflow® XR 960 high framerate technology will increase the framerate for a sharper and smoother image compared to regular 60Hz hdtvs for Sports and fast moving action. Sony's new Android TV Operating System with Chromecast Built-in. Includes Google Cast, voice search & Play Store apps, TV shows, online videos, games. Content includes Netflix, Amazon Prime, Youtube, Facebook, HuluPlus, Twitter, news, sports, weather and more. Access the internet with an ethernet cable, or by using the upgraded Built-in WiFi adapter Dual Band (a/b/g/n/ac), the latest standard. …More… | |
[ Read More → ]
---
| | |
| --- | --- |
| **New for 2017. The Samsung QN55Q7F QLED TV is a top-of-the-line 55-inch fourth generation of Flat Screen 4K Ultra HD TVs from Samsung. Samsung's Q7F Series is introducing the HDR (high dynamic Range) HDR1500 line of TVs that have the new (Quantum Dots) QLED technology, including the QLED Q7F Series. This technology has produced the best LED TV picture Samsung has ever produced. The Quantum Dot (QLED) technology produces a brighter picture, deeper blacks (4K Elite Black), increases color volume by 100%, for more natural vivid colors (billions of shades of color). QLED also minimizes color washout when viewing from the side, for great colors that pop wherever you sit. High dynamic range (HDR) gives you more shadow detail, brighter whites, and more natural colors. A 4K Ultra HD TV provides 3840 x 2160 resolution, which is four times the resolution of Full HD. This allows you to sit closer to a larger TV and get the immersive movie theater experience. Most movie theaters now use a 4K projector, so in effect you will have movie theater resolution in the home. …More… | |
[ Read More → ]
---
| | |
| --- | --- |
| *New for 2017. *New for 2017. The top rated Sony XBR-49X900E X900E series is one of Sony's best 49-inch 4K Ultra HD LED backlit TVs for 2017. The big theme at CES 2017 was High Dynamic Range (HDR), and the Sony X900E Series is a one of the models implementing this technology. HDR allows for brighter more vivid colors that pop, and a wider range from dark to light. The X-tended Dynamic Range PRO™ feature increases brightness range by up to 500% to further HDR performance. This model also has Full Array Local Dimming. 4K TVs have four times the resolution of Full HD (8 megapixels of resolution vs. 2 megapixels for regular HD). 4K is about the same resolution as a movie movie theater, only now you can view it at home. The XBR-49X900E has the new 4K X-Reality Pro™ Image Processor, 4K HDR Processor X1 , and TRILUMINOS™ Panel (Sony's version of Quantum Dots ), and High Dynamic Range (4K HDR) which will provide for best picture quality. Sony is a leader in 4K TV technology, and has Sony 4K Projectors installed at most movie theaters. Features include: Dynamic Edge (with frame dimming), 24p True Cinema®, Sony's 120Hz with Sony's Motionflow® XR 960 high framerate technology will increase the framerate for a sharper and smoother image compared to regular 60Hz hdtvs for Sports and fast moving action. Sony's new Android TV Operating System with Chromecast Built-in. Includes Google Cast, voice search & Play Store apps, TV shows, online videos, games. Content includes Netflix, Amazon Prime, Youtube, Facebook, HuluPlus, Twitter, news, sports, weather and more. Access the internet with an ethernet cable, or by using the upgraded Built-in WiFi adapter Dual Band (a/b/g/n/ac), the latest standard. …More… | |
[ Read More → ]
---
| | |
| --- | --- |
| **New for 2017. The Samsung QN75Q7F QLED TV is a top-of-the-line 75-inch fourth generation of Flat Screen 4K Ultra HD TVs from Samsung. Samsung's Q7F Series is introducing the HDR (high dynamic Range) HDR1500 line of TVs that have the new (Quantum Dots) QLED technology, including the QLED Q7F Series. This technology has produced the best LED TV picture Samsung has ever produced. The Quantum Dot (QLED) technology produces a brighter picture, deeper blacks (4K Elite Black), increases color volume by 100%, for more natural vivid colors (billions of shades of color). QLED also minimizes color washout when viewing from the side, for great colors that pop wherever you sit. High dynamic range (HDR) gives you more shadow detail, brighter whites, and more natural colors. A 4K Ultra HD TV provides 3840 x 2160 resolution, which is four times the resolution of Full HD. This allows you to sit closer to a larger TV and get the immersive movie theater experience. Most movie theaters now use a 4K projector, so in effect you will have movie theater resolution in the home. …More… | |
[ Read More → ]
---
| | |
| --- | --- |
| **New for 2017. The UN65MU9000 is Samsung's Premium 65-inch fourth generation of Flat Screen 4K Ultra HD TVs with 4K HDR Extreme. A 4K Ultra HD TV provides 3840 x 2160 resolution, which is four times the resolution of Full HD. This allows you to sit closer to a larger TV and get the immersive movie theater experience. Most movie theaters now use a 4K projector, so in effect you will have movie theater resolution in the home. Premium MU9000 features include: UHD Dimming Pro and a fuller spectrum of color with 4K Color Drive Extreme. The MU9000 series features a Triple Black Extreme which can significantly reduce glare and improve the black levels. Ultra Clear Panel reduces reflections. The 240 Motion Rate anti-blur technology combines a Native 120Hz Panel along with backlight control to provide blur free, clear motion, great for sports and fast moving action. Includes the latest 4K HDR Extreme Premium technology (Peak Illuminator Pro) to give you a more natural picture with colors that pop, improved brightness & contrast. …More… | |
[ Read More → ]
---
| | |
| --- | --- |
| **New for 2017. The UN75MU9000 is Samsung's Premium 75-inch fourth generation of Flat Screen 4K Ultra HD TVs with 4K HDR Extreme. A 4K Ultra HD TV provides 3840 x 2160 resolution, which is four times the resolution of Full HD. This allows you to sit closer to a larger TV and get the immersive movie theater experience. Most movie theaters now use a 4K projector, so in effect you will have movie theater resolution in the home. Premium MU9000 features include: UHD Dimming Pro and a fuller spectrum of color with 4K Color Drive Extreme. The MU9000 series features a Triple Black Extreme which can significantly reduce glare and improve the black levels. Ultra Clear Panel reduces reflections. The 240 Motion Rate anti-blur technology combines a Native 120Hz Panel along with backlight control to provide blur free, clear motion, great for sports and fast moving action. Includes the latest 4K HDR Extreme Premium technology (Peak Illuminator Pro) to give you a more natural picture with colors that pop, improved brightness & contrast. …More… | |
[ Read More → ]
---
*New for 2017. The M-Series M70-E3 is Vizio's fourth generation 70-inch 4K Ultra HD LED backlit Smart TV. This 4K TV has about the same resolution as the 4K Projector in your local movie theater. For 2017, the Vizio M70-E3 has a full array LED display with 32 active dimming zones. The premium XLED Plus and local dimming zones ensure better picture with deeper blacks, higher contrast, and uniform image. The premium XLED Plus The M-Series TVs have a display that has a 20,000,000:1 contrast ratio, 120Hz along with the 360 Clear Action Rate, provides blur free, clear motion. The 4K Ultra HD display has over eight million pixels of resolution (4x higher than Full HD). Vizio adds the XHDR Plus™ feature for High dynamic range (HDR), which gives you more shadow detail, brighter whites, and more natural colors. HDR is a great feature for this set. Wi-Fi (802.11 AC Dual Band), Built-in Chromecast, Hundreds of APPs available. …More…




Available Sizes: 75-inch, 70-inch, 65-inch, 55-inch, 50-inch


(Factory Direct Prices)
[ Read More → ]
---
| | |
| --- | --- |
| **New for 2017. The UN55MU9000 is Samsung's Premium 55-inch fourth generation of Flat Screen 4K Ultra HD TVs with 4K HDR Extreme. A 4K Ultra HD TV provides 3840 x 2160 resolution, which is four times the resolution of Full HD. This allows you to sit closer to a larger TV and get the immersive movie theater experience. Most movie theaters now use a 4K projector, so in effect you will have movie theater resolution in the home. Premium MU9000 features include: UHD Dimming Pro and a fuller spectrum of color with 4K Color Drive Extreme. The MU9000 series features a Triple Black Extreme which can significantly reduce glare and improve the black levels. Ultra Clear Panel reduces reflections. The 240 Motion Rate anti-blur technology combines a Native 120Hz Panel along with backlight control to provide blur free, clear motion, great for sports and fast moving action. Includes the latest 4K HDR Extreme Premium technology (Peak Illuminator Pro) to give you a more natural picture with colors that pop, improved brightness & contrast. …More… | |
[ Read More → ]
---
| | |
| --- | --- |
| **New for 2016. The Samsung UN65KS8000 is Samsung's lowest priced Quantum Dot (SUHD) 65-inch third generation of Flat Screen 4K Ultra HD TVs from Samsung. For 2016 Samsung is introducing the HDR (high dynamic Range) HDR1000 line of TVs that have the new (Quantum Dots) technology, including the KS8500 Series. This technology has produced the best LED TV picture Samsung has ever produced. The Quantum Dot technology produces a brighter picture, 10x deeper blacks, and up to 64X enhanced color detail, for more natural vivid colors. High dynamic range gives you more shadow detail, brighter whites, and more natural colors. A 4K Ultra HD TV provides 3840 x 2160 resolution, which is four times the resolution of Full HD. This allows you to sit closer to a larger TV and get the immersive movie theater experience. Most movie theaters now use a 4K projector, so in effect you will have movie theater resolution in the home. Built-in Bluetooth® and upgraded wireless 802.11ac WiFi for fastest streaming of HD and 4K Ultra HD content. Smart TV with full access to Netflix, Amazon, Youtube, and more. Use the Bluetooth® wireless audio streaming to speakers or headphones. Use SmartView 2.0 to share TV content with/from your smartphone or tablet. …More… | |
[ Read More → ]
---
| | |
| --- | --- |
| **New for 2016. The Samsung UN55KS8000 is Samsung's lowest priced Quantum Dot (SUHD) 55-inch third generation of Flat Screen 4K Ultra HD TVs from Samsung. For 2016 Samsung is introducing the HDR (high dynamic Range) HDR1000 line of TVs that have the new (Quantum Dots) technology, including the KS8500 Series. This technology has produced the best LED TV picture Samsung has ever produced. The Quantum Dot technology produces a brighter picture, 10x deeper blacks, and up to 64X enhanced color detail, for more natural vivid colors. High dynamic range gives you more shadow detail, brighter whites, and more natural colors. A 4K Ultra HD TV provides 3840 x 2160 resolution, which is four times the resolution of Full HD. This allows you to sit closer to a larger TV and get the immersive movie theater experience. Most movie theaters now use a 4K projector, so in effect you will have movie theater resolution in the home. Built-in Bluetooth® and upgraded wireless 802.11ac WiFi for fastest streaming of HD and 4K Ultra HD content. Smart TV with full access to Netflix, Amazon, Youtube, and more. Use the Bluetooth® wireless audio streaming to speakers or headphones. Use SmartView 2.0 to share TV content with/from your smartphone or tablet. …More… | |
[ Read More → ]
---
| | |
| --- | --- |
| **New for 2016. The Samsung UN65KS8500 SUHD is a top-of-the-line 65-inch third generation of Curved Screen 4K Ultra HD TVs from Samsung. For 2016 Samsung is introducing the HDR (high dynamic Range) HDR1000 line of TVs that have the new (Quantum Dots) technology, including the KS8500 Series. This technology has produced the best LED TV picture Samsung has ever produced. The Quantum Dot technology produces a brighter picture, 10x deeper blacks, and up to 64X enhanced color detail, for more natural vivid colors. High dynamic range gives you more shadow detail, brighter whites, and more natural colors. A 4K Ultra HD TV provides 3840 x 2160 resolution, which is four times the resolution of Full HD. This allows you to sit closer to a larger TV and get the immersive movie theater experience. Most movie theaters now use a 4K projector, so in effect you will have movie theater resolution in the home. Built-in Bluetooth® and upgraded wireless 802.11ac WiFi for fastest streaming of HD and 4K Ultra HD content. Smart TV with full access to Netflix, Amazon, Youtube, and more. Use the Bluetooth® wireless audio streaming to speakers or headphones. Use SmartView 2.0 to share TV content with/from your smartphone or tablet. …More… | |
[ Read More → ]
---
| | |
| --- | --- |
| **New for 2015. The UN55JS8500 is Samsung's top-of-the-line 55-inch second generation of Flat Screen 4K Ultra HD TVs from Samsung. For 2015 Samsung is introducing the SUHD line of TVs that have the new Nano Crystal (Quantum Dots) technology, including the JS8500 Series. This technology has produced the best LED TV picture Samsung has ever produced. The SUHD Nano Crystal technology produces a brighter picture, 10x deeper blacks, and up to 64X greater color expression. A 4K Ultra HD TV provides 3840 x 2160 resolution, which is four times the resolution of Full HD. This allows you to sit closer to a larger TV and get the immersive movie theater experience. Most movie theaters now use a 4K projector, so in effect you will have movie theater resolution in the home. This TV is 3D Ready and comes with 1 pair of active 3D Glasses. Watching 3D content on a 4K TV meets or exceeds that of movie theater quality. Built-in Bluetooth® and upgraded wireless 802.11ac WiFi for fastest streaming of HD and 4K Ultra HD content. Smart TV with full access to Netflix, Amazon, Youtube, and more. Use SmartView 2.0 to share TV content with/from your smartphone or tablet. …More… | |
[ Read More → ]
---
| | |
| --- | --- |
| **New for 2016. The Samsung UN60KS8000 is Samsung's lowest priced Quantum Dot (SUHD) 60-inch third generation of Flat Screen 4K Ultra HD TVs from Samsung. For 2016 Samsung is introducing the HDR (high dynamic Range) HDR1000 line of TVs that have the new (Quantum Dots) technology, including the KS8500 Series. This technology has produced the best LED TV picture Samsung has ever produced. The Quantum Dot technology produces a brighter picture, 10x deeper blacks, and up to 64X enhanced color detail, for more natural vivid colors. High dynamic range gives you more shadow detail, brighter whites, and more natural colors. A 4K Ultra HD TV provides 3840 x 2160 resolution, which is four times the resolution of Full HD. This allows you to sit closer to a larger TV and get the immersive movie theater experience. Most movie theaters now use a 4K projector, so in effect you will have movie theater resolution in the home. Built-in Bluetooth® and upgraded wireless 802.11ac WiFi for fastest streaming of HD and 4K Ultra HD content. Smart TV with full access to Netflix, Amazon, Youtube, and more. Use the Bluetooth® wireless audio streaming to speakers or headphones. Use SmartView 2.0 to share TV content with/from your smartphone or tablet. …More… | |
[ Read More → ]
---
| | |
| --- | --- |
| **New for 2016. The Samsung UN49KS8000 is Samsung's lowest priced Quantum Dot (SUHD) 49-inch third generation of Flat Screen 4K Ultra HD TVs from Samsung. For 2016 Samsung is introducing the HDR (high dynamic Range) HDR1000 line of TVs that have the new (Quantum Dots) technology, including the KS8500 Series. This technology has produced the best LED TV picture Samsung has ever produced. The Quantum Dot technology produces a brighter picture, 10x deeper blacks, and up to 64X enhanced color detail, for more natural vivid colors. High dynamic range gives you more shadow detail, brighter whites, and more natural colors. A 4K Ultra HD TV provides 3840 x 2160 resolution, which is four times the resolution of Full HD. This allows you to sit closer to a larger TV and get the immersive movie theater experience. Most movie theaters now use a 4K projector, so in effect you will have movie theater resolution in the home. Built-in Bluetooth® and upgraded wireless 802.11ac WiFi for fastest streaming of HD and 4K Ultra HD content. Smart TV with full access to Netflix, Amazon, Youtube, and more. Use the Bluetooth® wireless audio streaming to speakers or headphones. Use SmartView 2.0 to share TV content with/from your smartphone or tablet. …More… | |
[ Read More → ]
---
**New for 2016. LG Electronic's 65UH8500 65-inch 4K Ultra HD LED Smart 3D TV is LG's mid-range LED 4K LED TV. A 4K Ultra HD TV provides 3840 x 2160 resolution, which is four times the resolution of Full HD. The UH8500 Series uses a premium IPS 4K Panel for wider viewing angles and accurate colors. The Ultra HD resolution allows you to sit closer to a larger TV and get the immersive movie theater experience. Most movie theaters now use a 4K projector, so in effect you will have movie theater resolution in the home. New WebOS 3.0 Smart TV interface. This is a 3D Ready TV, and includes 2 pairs of passive 3D glasses. New for 2016 is the introduction of HDR Super with Dolby Vision which will give you High Dynamic Range (HDR). HDR is the next big thing in TV picture quality. With HDR you will get brighter whites, more shadow detail, and colors that pop. The 65UH8500 with has a native 120Hz and TruMotion 240Hz to reduce blurring when you're watching your favorite sporting event, action movie, or playing a fast moving video game. Other features include three of the latest HDMI 2.0 connections which are 4K Ready for your DVD Player, Blu-ray Player, Game Console, Cable Boxes, and other devices. The 4K Ultra HD display has over eight million pixels of resolution. LG's Smart Share allows you to share pictures and video from your compatible tablet or smartphone on the big screen. Built-in Wifi, Miracast, Netflix and Amazon ready, and includes magic remote… …More…

Available Sizes: 75-inch, 65-inch, 60-inch, 55-inch
[ Read More → ]
---
| | |
| --- | --- |
| **New for 2016. The Samsung UN55KS8500 is a top-of-the-line 55-inch third generation of Curved Screen 4K Ultra HD TVs from Samsung. For 2016 Samsung is introducing the HDR (high dynamic Range) HDR1000 line of TVs that have the new (Quantum Dots) technology, including the KS8500 Series. This technology has produced the best LED TV picture Samsung has ever produced. The Quantum Dot technology produces a brighter picture, 10x deeper blacks, and up to 64X enhanced color detail, for more natural vivid colors. High dynamic range gives you more shadow detail, brighter whites, and more natural colors. A 4K Ultra HD TV provides 3840 x 2160 resolution, which is four times the resolution of Full HD. This allows you to sit closer to a larger TV and get the immersive movie theater experience. Most movie theaters now use a 4K projector, so in effect you will have movie theater resolution in the home. Built-in Bluetooth® and upgraded wireless 802.11ac WiFi for fastest streaming of HD and 4K Ultra HD content. Smart TV with full access to Netflix, Amazon, Youtube, and more. Use the Bluetooth® wireless audio streaming to speakers or headphones. Use SmartView 2.0 to share TV content with/from your smartphone or tablet. …More… | |
[ Read More → ]
---
| | |
| --- | --- |
| *New for 2016. The top rated Sony XBR-55X930D X930D series is Sony's best 65-inch 4K Ultra HD 3D LED backlit TV for 2016. The big theme at CES 2016 was High Dynamic Range (HDR), and the Sony X930D Series is a flagship model demonstrating this technology. HDR allows for brighter more vivid colors that pop, and a wider range from dark to light. 4K TVs have four times the resolution of Full HD (8 megapixels of resolution vs. 2 megapixels for regular HD). 4K is the same resolution as a movie movie theater, only now you can view it at home. The XBR-55X930D has the new 4K X-Reality Pro™ Image Processor, X1 4K Chip, and TRILUMINOS™ Panel (Sony's version of Quantum Dots ), and High Dynamic Range (4K HDR) which will provide for best picture quality. Sony is a leader in 4K TV technology, and has Sony 4K Projectors installed at most movie theaters. Features include 3D ready capability, Dynamic Edge (local dimming), 24p True Cinema®, Sony's 120Hz with Sony's Motionflow® XR 960 high framerate technology will increase the framerate for a sharper and smoother image compared to regular 60Hz hdtvs for Sports and fast moving action. Sony's new Android TV Operating System includes Google Cast, voice search & Play Store apps, TV shows, online videos, games. Content includes Netflix, Amazon Prime, Youtube, Facebook, HuluPlus, Twitter, news, sports, weather and more. Access the internet with an ethernet cable, or by using the upgraded Built-in WiFi adapter Dual Band (a/b/g/n/ac), the latest standard. The TV is 3D Ready, uses Active 3D Glasses (sold separately). …More… | |
[ Read More → ]
---
| | |
| --- | --- |
| **New for 2016. The Samsung UN49KS8500 is a top-of-the-line 49-inch third generation of Curved Screen 4K Ultra HD TVs from Samsung. For 2016 Samsung is introducing the HDR (high dynamic Range) HDR1000 line of TVs that have the new (Quantum Dots) technology, including the KS8500 Series. This technology has produced the best LED TV picture Samsung has ever produced. The Quantum Dot technology produces a brighter picture, 10x deeper blacks, and up to 64X enhanced color detail, for more natural vivid colors. High dynamic range gives you more shadow detail, brighter whites, and more natural colors. A 4K Ultra HD TV provides 3840 x 2160 resolution, which is four times the resolution of Full HD. This allows you to sit closer to a larger TV and get the immersive movie theater experience. Most movie theaters now use a 4K projector, so in effect you will have movie theater resolution in the home. Built-in Bluetooth® and upgraded wireless 802.11ac WiFi for fastest streaming of HD and 4K Ultra HD content. Smart TV with full access to Netflix, Amazon, Youtube, and more. Use SmartView 2.0 to share TV content with/from your smartphone or tablet. …More… | |
[ Read More → ]
---
**New for 2016. LG Electronic's huge 55UH8500 55-inch 4K Ultra HD LED Smart 3D TV is LG's mid-range LED 4K LED TV. A 4K Ultra HD TV provides 3840 x 2160 resolution, which is four times the resolution of Full HD. The UH8500 Series uses a premium IPS 4K Panel with Quantum Dots for wider viewing angles and accurate colors. The Ultra HD resolution allows you to sit closer to a larger TV and get the immersive movie theater experience. Most movie theaters now use a 4K projector, so in effect you will have movie theater resolution in the home. New WebOS 3.0 Smart TV interface. This is a 3D Ready TV, and includes 2 pairs of passive 3D glasses. New for 2016 is the introduction of HDR Super with Dolby Vision which will give you High Dynamic Range (HDR). HDR is the next big thing in TV picture quality. With HDR you will get brighter whites, more shadow detail, and colors that pop. The 55UH8500 with has a native 120Hz and TruMotion 240Hz to reduce blurring when you're watching your favorite sporting event, action movie, or playing a fast moving video game. Other features include three of the latest HDMI 2.0 connections which are 4K Ready for your DVD Player, Blu-ray Player, Game Console, Cable Boxes, and other devices. The 4K Ultra HD display has over eight million pixels of resolution. LG's Smart Share allows you to share pictures and video from your compatible tablet or smartphone on the big screen. Built-in Wifi, Miracast, Netflix and Amazon ready, and includes magic remote… …More…

Available Sizes: 75-inch, 65-inch, 60-inch, 55-inch
[ Read More → ]
---
**New for 2016. LG Electronic's huge 75UH8500 75-inch 4K Ultra HD LED Smart 3D TV is LG's mid-range LED 4K LED TV. A 4K Ultra HD TV provides 3840 x 2160 resolution, which is four times the resolution of Full HD. The UH8500 Series uses a premium IPS 4K Panel for wider viewing angles and accurate colors. The Ultra HD resolution allows you to sit closer to a larger TV and get the immersive movie theater experience. Most movie theaters now use a 4K projector, so in effect you will have movie theater resolution in the home. New WebOS 3.0 Smart TV interface. This is a 3D Ready TV, and includes 2 pairs of passive 3D glasses. New for 2016 is the introduction of HDR Super with Dolby Vision which will give you High Dynamic Range (HDR). HDR is the next big thing in TV picture quality. With HDR you will get brighter whites, more shadow detail, and colors that pop. The 75UH8500 with has a native 120Hz and TruMotion 240Hz to reduce blurring when you're watching your favorite sporting event, action movie, or playing a fast moving video game. Other features include three of the latest HDMI 2.0 connections which are 4K Ready for your DVD Player, Blu-ray Player, Game Console, Cable Boxes, and other devices. The 4K Ultra HD display has over eight million pixels of resolution. LG's Smart Share allows you to share pictures and video from your compatible tablet or smartphone on the big screen. Built-in Wifi, Miracast, Netflix and Amazon ready, and includes magic remote… …More…

Available Sizes: 75-inch, 65-inch, 60-inch, 55-inch
[ Read More → ]
---
**New for 2015. The UN55JU7100 is Samsung's mid-range 55-inch second generation of Flat Screen 4K Ultra HD TVs from Samsung. A 4K Ultra HD TV provides 3840 x 2160 resolution, which is four times the resolution of Full HD. This allows you to sit closer to a larger TV and get the immersive movie theater experience. Most movie theaters now use a 4K projector, so in effect you will have movie theater resolution in the home. Precision Black with UHD Micro Dimming for best picture quality. The UN55JU7100 is a 3D Ready TV. The JU7100 series is a Smart TV with a quad core processor, the latest 802.11 AC WiFi connectivity, Native 120Hz Panel, and has a HEVC decoder, all of which will allow streaming 4K content from Netflix, Amazon, and other providers. …More…




Available Sizes: 75-inch, 65-inch, 60-inch, 55-inch, 50-inch, 40-inch
[ Read More → ]
---
*New for 2015. The M55-C2 is Vizio's second generation 55-inch 4K Ultra HD LED backlit Smart TV. This 4K TV has about the same resolution as the 4K Projector in your local movie theater. For 2015, the Vizio M55-C2 has a full array LED display with 32 active zones. The local dimming zones ensure better picture with deeper blacks, higher contrast, and uniform image. The display has a 20,000,000:1 contrast ratio, Native 120Hz along with the 360 Clear Action Rate, provides blur free, clear motion. The 4K Ultra HD display has over eight million pixels of resolution (4x higher than Full HD). The Spatial Scaling Engine upconverts HD content to 4K. Sound is provided by a DTS StudioSound™ sound system. VIZIO Internet Apps Plus™ with the built-in wireless Wi-Fi (802.11 AC) gives you instant access to a world of streaming movies, TV shows, music, and more. This includes Netflix (with subscription), Youtube, Amazon Instant Video, Facebook, Blockbuster, Hulu Plus, Twitter, Sports and more. Send content from your smartphone or tablet to your TV. …More…




Available Sizes: 70-inch, 60-inch, 55-inch, 50-inch, 49-inch, 43-inch
[ Read More → ]
---
**New for 2015. The UN65JU7100 is Samsung's mid-range 65-inch second generation of Flat Screen 4K Ultra HD TVs from Samsung. A 4K Ultra HD TV provides 3840 x 2160 resolution, which is four times the resolution of Full HD. This allows you to sit closer to a larger TV and get the immersive movie theater experience. Most movie theaters now use a 4K projector, so in effect you will have movie theater resolution in the home. Precision Black with UHD Micro Dimming for best picture quality. The JU7100 series is a Smart TV with a quad core processor, the latest 802.11 AC WiFi connectivity, and has a HEVC decoder, all of which will allow streaming 4K content from Netflix, Amazon, and other providers. …More…




Available Sizes: 75-inch, 65-inch, 60-inch, 55-inch, 50-inch, 40-inch
[ Read More → ]
---
*New for 2015. The M43-C1 is Vizio's second generation 43-inch 4K Ultra HD LED backlit Smart TV. This M-Series 4K TV has about the same resolution as the 4K Projector in your local movie theater. For 2015, the Vizio M43-C1 has a full array LED display with 28 active zones. The local dimming zones ensure better picture with deeper blacks, higher contrast, and uniform image. The display has a 20,000,000:1 contrast ratio, 120Hz along with the 360 Clear Action Rate, provides blur free, clear motion. The 4K Ultra HD display has over eight million pixels of resolution (4x higher than Full HD). The Spatial Scaling Engine upconverts HD content to 4K. Sound is provided by a DTS StudioSound™ sound system. VIZIO Internet Apps Plus™ with the built-in wireless Wi-Fi (802.11 AC) gives you instant access to a world of streaming movies, TV shows, music, and more. This includes Netflix (with subscription), Youtube, Amazon Instant Video, Facebook, Blockbuster, Hulu Plus, Twitter, Sports and more. Send content from your smartphone or tablet to your TV. …More…




Available Sizes: 70-inch, 60-inch, 55-inch, 50-inch, 49-inch, 43-inch
[ Read More → ]
---
*New for 2015. The M50-C1 is Vizio's second generation 50-inch 4K Ultra HD LED backlit Smart TV. This M-Series 4K TV has about the same resolution as the 4K Projector in your local movie theater. For 2015, the Vizio M50-C1 has a full array LED display with 32 active zones. The local dimming zones ensure better picture with deeper blacks, higher contrast, and uniform image. The display has a 20,000,000:1 contrast ratio, 120Hz along with the 360 Clear Action Rate, provides blur free, clear motion. The 4K Ultra HD display has over eight million pixels of resolution (4x higher than Full HD). The Spatial Scaling Engine upconverts HD content to 4K. Sound is provided by a DTS StudioSound™ sound system. VIZIO Internet Apps Plus™ with the built-in wireless Wi-Fi (802.11 AC) gives you instant access to a world of streaming movies, TV shows, music, and more. This includes Netflix (with subscription), Youtube, Amazon Instant Video, Facebook, Blockbuster, Hulu Plus, Twitter, Sports and more. Send content from your smartphone or tablet to your TV. …More…




Available Sizes: 70-inch, 60-inch, 55-inch, 50-inch, 49-inch, 43-inch
[ Read More → ]
---
| | |
| --- | --- |
| **New for 2015. The UN48JS8500 is Samsung's top-of-the-line 48-inch second generation of Flat Screen 4K Ultra HD TVs from Samsung. For 2015 Samsung is introducing the SUHD line of TVs that have the new Nano Crystal (Quantum Dots) technology, including the JS8500 Series. This technology has produced the best LED TV picture Samsung has ever produced. The SUHD Nano Crystal technology produces a brighter picture, 10x deeper blacks, and up to 64X greater color expression. A 4K Ultra HD TV provides 3840 x 2160 resolution, which is four times the resolution of Full HD. This allows you to sit closer to a larger TV and get the immersive movie theater experience. Most movie theaters now use a 4K projector, so in effect you will have movie theater resolution in the home. This TV is 3D Ready and comes with 1 pair of active 3D Glasses. Watching 3D content on a 4K TV meets or exceeds that of movie theater quality. Built-in Bluetooth® and upgraded wireless 802.11ac WiFi for fastest streaming of HD and 4K Ultra HD content. Smart TV with full access to Netflix, Amazon, Youtube, and more. Use SmartView 2.0 to share TV content with/from your smartphone or tablet. …More… | |
[ Read More → ]
---
**New for 2015. The UN48JU7500 is Samsung's mid-range 48-inch second generation of Curved 4K Ultra HD TVs from Samsung. A 4K Ultra HD TV provides 3840 x 2160 resolution, which is four times the resolution of Full HD. This allows you to sit closer to a larger TV and get the immersive movie theater experience. Most movie theaters now use a 4K projector, so in effect you will have movie theater resolution in the home. The curved screen gives you a more immersive movie theater type experience and improves viewing angle and picture quality. The JU7500 Series is 3D ready and comes with 1 pair of Active 3D glasses (SSG-5150GB). Advanced 4K Picture Quality: The Samsung UN48JU7500 4K 48-inch LED backlit TV includes Samsung's advanced Precision Black Local Dimming with UHD Micro Dimming LED edge backlight technology for the deeper blacks and colors. Auto Depth Enhancer (greater sense of depth)and PurColor (more natural colors) are premium features of this TV. The upgraded Ultra Clear Pro Panel eliminates reflections, and boosts the contrast ratio. The 240 Motion Rate anti-blur technology combines a native 120Hz Panel along with backlight control to provide blur free, clear motion, great for sports and fast moving action. 3D Ready, Built-in Bluetooth and Wifi, Smart TV Hub and Apps. …More…




Available Sizes: 78-inch, 65-inch, 55-inch, 48-inch, 40-inch
[ Read More → ]
---
| | |
| --- | --- |
| **New for 2015. The UN65JS9000 is Samsung's top-of-the-line 65-inch second generation of Curved Screen 4K Ultra HD TVs from Samsung. For 2015 Samsung is introducing SUHD line of TVs that have the new Nano Crystal (Quantum Dots) technology, including the JS9000 Series. This technology has produced the best LED TV picture Samsung has ever produced. The SUHD Nano Crystal technology produces a brighter picture, 10x deeper blacks, and up to 64X greater color expression. A 4K Ultra HD TV provides 3840 x 2160 resolution, which is four times the resolution of Full HD. This allows you to sit closer to a larger TV and get the immersive movie theater experience, especially with the Curved Screen. Most movie theaters now use a 4K projector, so in effect you will have movie theater resolution in the home. This TV is 3D Ready and comes with 1 pair of active 3D Glasses. Watching 3D content on a 4K TV meets or exceeds that of movie theater quality. Built-in Bluetooth® and upgraded wireless 802.11ac WiFi for fastest streaming of HD and 4K Ultra HD content. Smart TV with full access to Netflix, Amazon, Youtube, and more along with an Octa-Core Processor (Samsung's Best). Use SmartView 2.0 to share TV content with/from your smartphone or tablet. …More… | |
[ Read More → ]
---
**New for 2015. LG Electronic's 65UF8500 65-inch 4K Ultra HD LED Smart 3D TV is LG's mid-range LED 4K LED TV. A 4K Ultra HD TV provides 3840 x 2160 resolution, which is four times the resolution of Full HD. The UF8500 Series uses a premium IPS 4K Panel for wider viewing angles and accurate colors. The Ultra HD resolution allows you to sit closer to a larger TV and get the immersive movie theater experience. Most movie theaters now use a 4K projector, so in effect you will have movie theater resolution in the home. New WebOS Smart TV interface. This is a 3D Ready TV, and includes 2 pairs of passive 3D glasses. For 2015 the UF8500 4K Series has a built-in HEVC (H.265) decoder which will allow you to stream 4K Ultra HD video (up to 60fps) from Netflix, Amazon, and other providers. This is the latest compression technology available. The 65UF8500 with has a native 120Hz and TruMotion 240Hz to reduce blurring when you're watching your favorite sporting event, action movie, or playing a fast moving video game. Other features include three of the latest HDMI 2.0 connections which are 4K Ready for your DVD Player, Blu-ray Player, Game Console, Cable Boxes, and other devices. The 4K Ultra HD display has over eight million pixels of resolution. 3 USB Ports (One is 3.0). LG's Smart Share allows you to share pictures and video from your compatible tablet or smartphone on the big screen. …More…

Available Sizes: 65-inch, 60-inch
[ Read More → ]
---
**New for 2015. The UN40JU7500 is Samsung's mid-range 40-inch second generation of Curved 4K Ultra HD TVs from Samsung. A 4K Ultra HD TV provides 3840 x 2160 resolution, which is four times the resolution of Full HD. This allows you to sit closer to a larger TV and get the immersive movie theater experience. Most movie theaters now use a 4K projector, so in effect you will have movie theater resolution in the home. The curved screen gives you a more immersive movie theater type experience and improves viewing angle and picture quality. The JU7500 Series is 3D ready and comes with 1 pair of Active 3D glasses (SSG-5150GB). Advanced 4K Picture Quality: The Samsung UN40JU7500 4K 40-inch LED backlit TV includes Samsung's advanced Precision Black Local Dimming with UHD Micro Dimming LED edge backlight technology for the deeper blacks and colors. Auto Depth Enhancer (greater sense of depth)and PurColor (more natural colors) are premium features of this TV. The upgraded Ultra Clear Pro Panel eliminates reflections, and boosts the contrast ratio. The 240 Motion Rate anti-blur technology combines a native 120Hz Panel along with backlight control to provide blur free, clear motion, great for sports and fast moving action. 3D Ready, Built-in Bluetooth and Wifi, Smart TV Hub and Apps. …More…




Available Sizes: 78-inch, 65-inch, 55-inch, 48-inch, 40-inch
[ Read More → ]
---
**New for 2015. The UN65JU7500 is Samsung's mid-range 65-inch second generation of Curved 4K Ultra HD TVs from Samsung. A 4K Ultra HD TV provides 3840 x 2160 resolution, which is four times the resolution of Full HD. This allows you to sit closer to a larger TV and get the immersive movie theater experience. Most movie theaters now use a 4K projector, so in effect you will have movie theater resolution in the home. The curved screen gives you a more immersive movie theater type experience and improves viewing angle and picture quality. The JU7500 Series is 3D ready and comes with 1 pair of Active 3D glasses (SSG-5150GB). Advanced 4K Picture Quality: The Samsung UN65JU7500 4K 65-inch LED backlit TV includes Samsung's advanced Precision Black Local Dimming with UHD Micro Dimming LED edge backlight technology for the deeper blacks and colors. Auto Depth Enhancer (greater sense of depth)and PurColor (more natural colors) are premium features of this TV. The upgraded Ultra Clear Pro Panel eliminates reflections, and boosts the contrast ratio. The 240 Motion Rate anti-blur technology combines a native 120Hz Panel along with backlight control to provide blur free, clear motion, great for sports and fast moving action. 3D Ready, Built-in Bluetooth and Wifi, Smart TV Hub and Apps. …More…




Available Sizes: 78-inch, 65-inch, 55-inch, 48-inch, 40-inch
[ Read More → ]
---
**New for 2015. The UN50JU7100 is Samsung's mid-range 50-inch second generation of Flat Screen 4K Ultra HD TVs from Samsung. A 4K Ultra HD TV provides 3840 x 2160 resolution, which is four times the resolution of Full HD. This allows you to sit closer to a larger TV and get the immersive movie theater experience. Most movie theaters now use a 4K projector, so in effect you will have movie theater resolution in the home. Precision Black with UHD Micro Dimming for best picture quality. The JU7100 series is a Smart TV with a quad core processor, the latest 802.11 AC WiFi connectivity, and has a HEVC decoder, all of which will allow streaming 4K content from Netflix, Amazon, and other providers. …More…




Available Sizes: 75-inch, 65-inch, 60-inch, 55-inch, 50-inch, 40-inch
[ Read More → ]
---
**New for 2015. LG Electronic's 60UF8500 60-inch 4K Ultra HD LED Smart 3D TV is LG's mid-range LED 4K LED TV. A 4K Ultra HD TV provides 3840 x 2160 resolution, which is four times the resolution of Full HD. The UF8500 Series uses a premium IPS 4K Panel for wider viewing angles and accurate colors. The Ultra HD resolution allows you to sit closer to a larger TV and get the immersive movie theater experience. Most movie theaters now use a 4K projector, so in effect you will have movie theater resolution in the home. New WebOS Smart TV interface. This is a 3D Ready TV, and includes 2 pairs of passive 3D glasses. For 2015 the UF8500 4K Series has a built-in HEVC (H.265) decoder which will allow you to stream 4K Ultra HD video (up to 60fps) from Netflix, Amazon, and other providers. This is the latest compression technology available. The 60UF8500 with has a native 120Hz and TruMotion 240Hz to reduce blurring when you're watching your favorite sporting event, action movie, or playing a fast moving video game. Other features include three of the latest HDMI 2.0 connections which are 4K Ready for your DVD Player, Blu-ray Player, Game Console, Cable Boxes, and other devices. The 4K Ultra HD display has over eight million pixels of resolution. 3 USB Ports (One is 3.0). LG's Smart Share allows you to share pictures and video from your compatible tablet or smartphone on the big screen. …More…

Available Sizes: 65-inch, 60-inch



[ Read More → ]
---
**New for 2015. Sharp's LC-70UH30U 70-inch LED backlit 4K Ultra HD TV is Sharp's best TV for 2015. The UH30 Series includes the Revelation™ 4K Upscaler to watch current 1080p and 720p content and upscale it to take advantage of the Ultra HD resolution. The UH30 Series is a THX® 4K Certified TV, one of the few that passed the rigorous testing. Dynamic contrast is 10,000,000:1. This 4K Resolution TV has 4 times the number of pixels (8 million) than Full HD TVs (which only have 2 million pixels). This is almost the same resolution as movie theater 4K projectors. Included on this TV is 120Hz with Sharp's best AquoMotion 960 anti-blur technology, which helps with sports and fast moving action. The UH30 Series is the only Sharp TV with a SPECTROS™ Rich Color Display for a 21% wider color spectrum, producing more vibrant and diverse colors. This TV also has the AquoDimming™ local dimming feature, for darker blacks, and whiter whites, while improving contrast. For 2015, the UH30 Series has the SmartCentral™ 4.0 with Android Smart TV system. Download Apps from Google Play. Google Cast allows you to share content to/from your smartphone or tablet. …More…




Available Sizes: 70-inch
[ Read More → ]
---
**New for 2015. LG Electronic's 65UF7700 65-inch 4K Ultra HD LED Smart 3D TV is LG's lowest priced LED 4K LED TV Series (in the 65-Inch and larger group). A 4K Ultra HD TV provides 3840 x 2160 resolution, which is four times the resolution of Full HD. The UF7700 Series uses a premium IPS 4K Panel for wider viewing angles and accurate colors. The Ultra HD resolution allows you to sit closer to a larger TV and get the immersive movie theater experience. Most movie theaters now use a 4K projector, so in effect you will have movie theater resolution in the home. New WebOS Smart TV interface. For 2015 the UF7700 4K Series has a built-in HEVC (H.265) decoder which will allow you to stream 4K Ultra HD video (up to 60fps) from Netflix, Amazon, and other providers. The 65UF7700 with has a native 120Hz and TruMotion 240Hz to reduce blurring when you're watching your favorite sporting event, action movie, or playing a fast moving video game. The HDMI 2.0 connections are 4K Ready for your DVD Player, Blu-ray Player, Game Console, Cable Boxes, and other devices. The 4K Ultra HD display has over eight million pixels of resolution. Three USB 2.0 Ports allow you to view your video and photos on your TV, or listen to MP3 music. Energy Star compliant. LG's Smart Share allows you to share pictures and video from your compatible tablet or smartphone on the big screen. …More…

Available Sizes: 60-Inch, 65-inch, 70-inch, 79-inch



[ Read More → ]
---
| | | |
| --- | --- | --- |
| **New for 2015. LG Electronic's 65UF9500 65-inch 4K Ultra HD LED Smart 3D TV is LG's high end 4K LED TV. A 4K Ultra HD TV provides 3840 x 2160 resolution, which is four times the resolution of Full HD. The UF9500 Series uses a premium IPS 4K Panel for wider viewing angles and accurate colors. New for 2015 is ColorPrime Technology using Quantum Dots (nano-crystals) for better brightness, deeper blacks & expanded colors. The Ultra HD resolution allows you to sit closer to a larger TV and get the immersive movie theater experience. Most movie theaters now use a 4K projector, so in effect you will have movie theater resolution in the home. New WebOS Smart TV interface. This is a 3D Ready TV, and includes 2 pairs of passive 3D glasses. For 2015 the UF9500 4K Series has a built-in HEVC (H.265) decoder which will allow you to stream 4K Ultra HD video from Netflix and other providers. This is the latest compression technology available. The 65UF9500 with its onboard Native 120Hz and TruMotion 240Hz reduces blurring when you're watching your favorite sporting event, action movie, or playing a fast moving video game. Other features include four of the latest HDMI 2.0 connections which are 4K Ready for your Blu-ray Player, Game Console, Cable Boxes, and other devices. The 4K Ultra HD display has over eight million pixels of resolution. LG's Smart Share allows you to share pictures and video from your compatible tablet or smartphone on the big screen. | | |
[ Read More → ]
---
**New for 2015. LG Electronic's 70UF7700 70-inch 4K Ultra HD LED Smart 3D TV is LG's lowest priced LED 4K LED TV Series (in the 60-Inch and larger group). A 4K Ultra HD TV provides 3840 x 2160 resolution, which is four times the resolution of Full HD. The UF7700 Series uses a premium 4K Panel for wider viewing angles and accurate colors. The Ultra HD resolution allows you to sit closer to a larger TV and get the immersive movie theater experience. Most movie theaters now use a 4K projector, so in effect you will have movie theater resolution in the home. New WebOS Smart TV interface. For 2015 the UF7700 4K Series has a built-in HEVC (H.265) decoder which will allow you to stream 4K Ultra HD video (up to 60fps) from Netflix, Amazon, and other providers. The 70UF7700 with has a native 120Hz and TruMotion 240Hz to reduce blurring when you're watching your favorite sporting event, action movie, or playing a fast moving video game. The HDMI 2.0 connections are 4K Ready for your DVD Player, Blu-ray Player, Game Console, Cable Boxes, and other devices. The 4K Ultra HD display has over eight million pixels of resolution. Three USB 2.0 Ports allow you to view your video and photos on your TV, or listen to MP3 music. Energy Star compliant. LG's Smart Share allows you to share pictures and video from your compatible tablet or smartphone on the big screen. …More…

Available Sizes: 60-Inch, 65-inch, 70-inch, 79-inch



[ Read More → ]
---
**New for 2014. The H6350 Series is Samsung's Best LED backlit TV from Samsung without 3D. This 48-inch full HD 1080p HDTV is a Smart TV and has DLNA CERTIFIED® connectivity to let you remotely access music, video, and photos from your computer, phone and other devices. 120Hz combined with CMR 240 provides blur free, clear motion when watching fast action sports or movies. Sound is presented with DTS Premium Sound™ 5.1 with two 10 watt speakers. SmartView 2.0 allows you to stream TV content to your Smartphone or tablet. The Samsung H6350 Series Smart TV has been upgraded with a Quad Core Processor to speed up Smart TV operations, allow multitasking and provide new TV functions. The UN48H6350 is Internet Ready allowing you to access Netflix (with subscription), Amazon, Youtube, Facebook, Weather, Blockbuster, Hulu Plus, Twitter, Sports and more. This year's model comes with a Full Web Browser. You can access this content wirelessly through your home network with the Built-in wireless WiFi Adapter or plugin an ethernet cable. ConnectShare™ Movie allows you to plug in USB devices to your TV and watch content on the big screen. …More…




Available Sizes: 75-inch, 65-inch, 60-inch, 55-inch, 50-inch, 48-inch, 40-inch, 32-inch
[ Read More → ]
---
**New for 2014. **New for 2014. LG Electronic's 60LB6300 60-inch 1080p LED Smart TV is LG's best HDTV without 3D. The LB6300 Series uses a premium IPS panel for wider viewing angles and accurate colors. New Smart TV interface. The LB6300 Series has an Edge Lit LED backlight to provide a brighter picture, higher contrast and substantial energy savings. For 2014 the LB6300 Series has a built-in HEVC (H.265) decoder which will allow up to 60fps Full HD streaming. The 60LB6300 with its onboard 120Hz and MCI 600 reduces blurring when you're watching your favorite sporting event, action movie, or playing a fast moving video game. The LB6300 Series TV is DLNA CERTIFIED® and has 24p Real Cinema video processing (for a movie theater experience). Energy Star compliant. LG's Smart Share allows you to share pictures and video from your compatible tablet or smartphone on the big screen. Smart TV with WebOS: For 2014 LG has revamped its Smart TV platform, using WebOS. The 60LB6300 is Internet Ready, and can play premium content from Netflix, Amazon, Amazon Prime, Hulu Plus, Youtube, Skype (with optional camera), Games, Full Web Browser, and more. LG's new Magic Remote is included, which can take voice commands and act like a pointer, as well as traditional remote control functions.

…More…

Available Sizes: 65-inch, 60-inch, 55-inch, 47-inch, and 42-inch
[ Read More → ]
---