iRobot Roomba 614 Robot Vacuum Cleaner | Review
iRobot Roomba 614 Robot Vacuum . The Roomba 614 is iRobot's lowest priced robot vacuum available. It is effective at getting dirt, dust, pet fur, and pet hair from a variety of surfaces using its patented 3 stage cleaning system. This sophisticated robot vacuum has Dirt Detect technology uses an acoustic sensor to identify dirtier areas and spends more time cleaning them. Using advanced software and sensors, the Roomba 614's iAdapt technology ensures that it vacuums every section of your floor, including areas you cannot easily reach, such as under furniture.
As a multi-floor vacuum, this robotic vacuum will automatically adjust to clean carpets, hardwood, tile, and linoleum floors as it moves through your home. Roomba will vacuum every section of your floor multiple times, and its advanced software allows it to get around obstacles, move along walls and to avoid falling down stairs, drop-offs, and avoid tangles from loose cords. The improved brush requires less cleaning, as the brush mechanism cleans itself most of the time. AeroVac Technology: Optimized airflow pulls hair off Roomba's brushes and guides it to the back of the AeroVac bin. The Roomba 614 starts working for you at the push of the CLEAN button (on the top of the vacuum).
---
iRobot Roomba 614:
The iRobot 614 can vacuum hard floors, rugs, hardwood, laminate, tile, and carpet. Long life lithium ion battery keeps it running longer. Just 3.6 inches tall, the robot vacuum can fit under most beds, and furniture.
The Roomba 614 will automatically return to its Home Base® to dock and recharge between cycles. The 3-Stage cleaning system uses agitation, brushing and suction to get the dirt and dust.
---
What's in the Box: 1 Robot Battery, 1 Filter, 1 Side Brush, 1 Bristle Brush, 1 Beater Brush, 1 Self-Charging Home Base, 1 AeroVac™ Extra Filter, and 1 Brush Cleaning Tool.
Vacuum Warranty: 1-year warranty
Vacuum Weight: 7.9 lbs.
---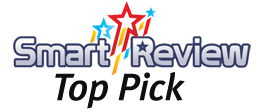 Smart-Review Commentary: The iRobot Roomba 614 is iRobot's lowest cost, no frills robot vacuum. The 614 model does not have a remote, does not have scheduling, or virtual wall. You just simply press the CLEAN button on the top of the vacuum and away it goes. It will automatically return to base to charge. The 614 model uses sophisticated power management software to deliver longer battery life with lithium ion batteries. iRobot vacuums are extremely sophisticated cleaning machines, using the latest software and sensor technology to vacuum your entire floor, yet avoid obstacles. This vacuum is no toy. It will clean areas that vacuums rarely go, such as under furniture, under a bed, in corners.
The Roomba 614 is equipped to handle fibers like hair, pet hair, pet fur, lint and carpet fuzz. It is ideal for those with pets. The larger dust bin requires less emptying than previous models. This vacuum can do a comparable job to many uprights, because this vacuum goes over a dirty area many times, until clean, using Dirt Detect technology. If this fits your lifestyle, it is an excellent robot vacuum to clean your rooms while you do other activities. This model has received outstanding reviews by consumers. This model is a Smart-Review top pick for robotic vacuums.
Related Article: Best Robotic Vacuums Comparison & Reviews
Related Article: Top Rated Robot Vacuums & Reviews
Related Article: Robot Vacuums with WiFi and Smartphone Control
---
Smart Review: Top Rated Robotic Vacuum for 2019



(Click for Reviews)
Tangle-Free Extractors
Lithium Ion Battery
Built-in WiFi
Smart Mapping
Smartphone APP
1 Virtual Wall Barrier
Recharge & Resume
iAdapt™ 3.0 Navigation
HEPA Filtration
BEST of 2019

The iRobot Roomba i7 (7150) Robotic Vacuum: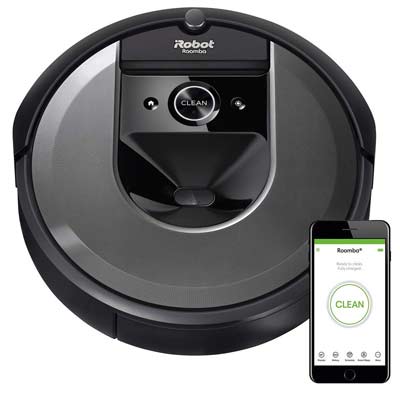 iRobot's top rated i7 series model. We saw the Tangle-Free extractors technology demonstrated at CES. The i7 model has new navigation technology that can retain maps of rooms, and allow you to specify what rooms to clean. The vacuum features 1 Virtual Wall, Built-in Wifi, AeroForce Tangle-Free Extractors, iAdapt 3.0 navigation, larger dust bin, extended 120 minutes of cleaning. Recharge & Resume: robot returns to base, recharges, then resumes cleaning.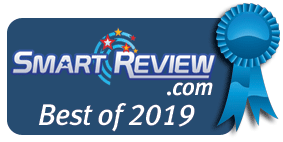 The iRobot i7 (7150) Features: The new Tangle-Free AeroForce Extractors provides a 10X improvement in air power than previous Roomba generations. They eliminate the maintenance hassle of hair clogs and jams. Built-in WiFi & Smartphone APP to program and control your robot vacuum. Its optical sensors detect dirty areas and its acoustic sensors will determine where the dirt is and concentrate on those areas. The HEPA filter will keep the air clean as it vacuums, which is best for those with pets and/or allergies. This is one of iRobot's best models. The iRobot i7 model has 7 day scheduling, to clean while you are away. Carpet Boost, a premium feature, increases power on carpeting automatically. This model won our BEST of 2019 Award.
---