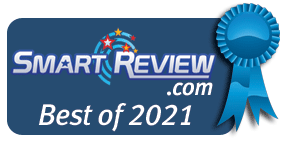 **New for 2021. The QN65Q70A QLED TV is Samsung's 65-inch eighth generation of Flat Screen 4K Ultra HD TVs from Samsung. This is Samsung's mid range line of 4K HDR equipped TVs with (Quantum Dots) QLED technology and 4K HDR. This technology has produced some of the best LED TV pictures that Samsung has ever produced. The Samsung Q70A series has the latest technology, including voice control and many APPs available, and fast WiFi connectivity.
QLED Quantum Dot Technology: The Quantum Dot (QLED) technology produces a brighter picture (enhancing HDR). QLED produces more natural vivid colors (billions of shades of color). QLED minimizes color washout when viewing from the side, for great colors that pop wherever you sit. High dynamic range (Quantum HDR) gives you more shadow detail, brighter whites, and more natural and realistic colors. A 4K Ultra HD TV provides 3840 x 2160 resolution, which is four times the resolution of Full HD. This allows you to sit closer to a larger TV and get the immersive movie theater experience. Most movie theaters now use a 4K projector, so in effect you will have movie theater resolution in the home.
Advanced Quantum Processor, voice control through Bixby, Google, or Alexa. Smart TV features can run APPs from Netflix, Youtube, and thousands of other available APPs. Native 120Hz refresh rate for viewing high speed action, such as sports. …More…
Available Sizes: 85-inch, 75-inch, 65-inch, 55-inch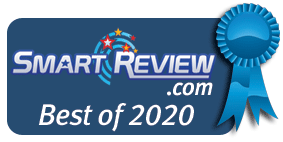 **New for 2020. LG Electronic's OLED65CXPUA 65-inch Flat 4K OLED TV is LG's top-rated 65-inch 4K Ultra HD TV. An OLED TV gives you many advantages over LCD and LED TVs. The black levels of OLED TVs are the best of all screen technologies. The viewing angles are fantastic, with no loss of contrast. Another advantage is speed, which is important when viewing fast moving action. To assist with action LG has True Native 120Hz + OLED Motion Pro technology. OLED is many times faster than LED and LCD displays (0.1 microseconds refresh).

There are no backlights as each pixel is self illuminating. LG is the leader in OLED TVs. Not only is this an OLED TV, but also a 4K Ultra HD TV with over 8 million pixels of resolution. This is four times the resolution of Full HD, giving you a stunning sharp picture.
For 2020, the LG OLED65CXPUA includes HDR technology compatible with HDR10, Dolby Vision, HLG. This technology will give you a brighter picture with colors that pop, and better dynamic range. This model also includes both an HEVC(H.265) and VP9 decoder for 4K streaming video from online providers such as Netflix and Amazon. Use the Bluetooth® wireless audio streaming to speakers or headphones. Upgraded LG Alpha 9 (Gen3) Processor, WebOS 5.0, Magic Remote, Built-in WiFi. …More…



Available Sizes: 65-inch, and 55-inch,