Precor Home Ellipticals Comparison and Reviews (2020): This is a roundup, comparison and reviews of the top rated Precor elliptical trainers for 2020. Precor ellipticals are premium high end, club quality ellipticals. Most major gyms feature Precor Ellipticals, Treadmills, and Exercise Bikes. These are built to commercial quality standards for durability and longevity. The build […]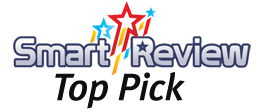 The heavy duty Precor Fitness EFX 222 Energy Elliptical Cross-Trainer is a top contender in the higher end home elliptical machines. This model can be used in your home gym and for fitness enthusiasts of any skill level who want a low impact workout. What sets this off from other brands is that it is manufactured by Precor Fitness, the same company that makes commercial grade gym ellipticals. Precor invented elliptical trainers in the 1990s. The fit and finish is excellent when compared to lower priced ellipticals.
The Precor EFX 222 is a heavy duty machine, capable of handling user weight up to 300 pounds. The EFX 222 Elliptical Trainer provides an effective cardiovascular workout by combining upper and lower body flexibility and coordination into one impact-free motion and is easier on your joints. Regular use on elliptical trainers will increase heart and lung capacity while improving your health and burning calories. The EFX 222 uses 16 levels of Magnetic Brake resistance using an eddy current brake (the best type). Magnetic resistance has the advantage of no friction, reliability, little to no maintenance costs, and quiet operation. This top-rated model has received excellent reviews and is a top pick in this price range. …More…


Maximum User Weight Capacity Limit: 300 lbs.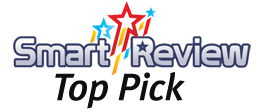 The new Precor AMT® 835 is a unique type of elliptical machine. AMT stands for Adaptive Motion Trainer. It is a stepper, treadmill, and elliptical in one. You can adjust your stride without touching any controls, using Precor's Open Stride which provides you with an infinite range of stride paths (0 to 36 inches). Handheld arms allow you to workout both upper and lower body, while on the machine for a total body workout. The Stride Dial™ visually shows you the stride length to determine which muscle groups are being worked. As stride length changes, the Stride Dial updates real-time. The AMT 835 is self powered, so it does not require an electrical outlet. Stride height and resistance can be controlled by easy to use toggle switches. Simple controls and easy to read LED console which will be familiar to those who use Precor equipment in the gym. This is a commercial model, so it is rugged and built to last, with a 10 years parts warranty. Accessories holders are included for water bottle, reading communication devices (tablets) and portable music players. Grip and Telemetry Heart monitoring.
…More…


Maximum User Weight Capacity Limit: 350 lbs.