Schwinn 411 Compact Home Elliptical Trainer | Reviews 2023
The new compact Schwinn 411 Elliptical Trainer provides a quality elliptical trainer at a discount price. The 411 model is ideal for your home gym, and for fitness enthusiasts of any skill level who want a low impact workout.
The compact dimensions of this elliptical will allow you to place it in smaller rooms. The Schwinn 411 Elliptical Trainer can provide an effective cardiovascular workout by combining upper and lower body flexibility and coordination into one impact-free motion and is easier on your joints. Regular use on elliptical trainers will increase heart and lung capacity while improving your health and burning calories.
This entry level Schwinn Trainer uses 16 levels of Magnetic ECB (Eddy Current Brake) resistance. ECB technology has the advantage of no friction, reliability, little to no maintenance costs, and quiet operation. ECB is usually only found on higher end elliptical trainers and is the best form of resistance for these machines.
---
Schwinn 411 LCD Console:
The streamlined console displays time, speed, distance, calories, and heart rate. Grip heart rate monitoring on the handlebars provides your cardio progress on the LCD screen. The
MANUAL program button
– activates the Quick Start workout program. The
INTERVAL program button
– Activate the HIIT Interval (High Intensity, Interval Training) workout program. The
CHALLENGE program button
– activates one of the Challenge workout programs.
Schwinn 411 Other Features: The 411 features include wireless Bluetooth connectivity. Connect to the RunSocial® APP and race through 19 locations with 27 routes alongside friends while tracking pace and distance. Wireless heart telemetry enabled (strap not included). Built-in media tray (for smartphones, books and tablets) and a water bottle holder. 18-inch fixed stride.
---
Maximum User Weight Capacity: Up to 300 pounds.
Elliptical Warranty: Frame: 10 years, Parts: 2 years, Electrical: 1 year, Labor: 90 days
Dimensions: 53.8″ long x 24″ wide x 62.5″ tall (100 lbs.)
---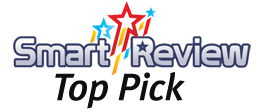 Smart-Review Commentary: The Schwinn 411 Elliptical Trainer is a compact entry level trainer. This model does include Bluetooth, which can connect to the RunSocial APP, and is wireless heart telemetry enabled (heart strap not included). The compact size of the elliptical allows you to put it in smaller sized rooms. Even though it is compact, the 411 has a maximum user weight capacity of 300 pounds.
The Schwinn 411 has ECB magnetic resistance (the best type). It has an 18-inch stride (if you want a 20-inch stride go with the 430 or 470 models). This model does not have an incline ramp (for a powered incline ramp, see the Schwinn 470 model.) Schwinn is a leader in elliptical trainers, and a well known and trusted bicycle and fitness company. For Home Elliptical Trainers, the Schwinn 411 a great deal for the money and is a Smart-Review Top Pick.
---
Schwinn 411 Home Elliptical Trainer
Schwinn 411 Elliptical Trainer
Schwinn 470 Elliptical Trainer
Schwinn 430 Elliptical Trainer

Schwinn 411
Top Features

16 resistance levels
13 workout programs
Transport wheels
Grip Heart monitors
Maximum user weight limit: 300 lbs.
Water bottle holder
18-inch stride
Bluetooth with APP
Wireless Heart Telemetry
LCD Display
Media/Tablet Tray
10 Year Frame Warranty
Magnetic ECB Resistance
2 User Profiles


Is this the best price?
Smart-Rating: 4.1/5

(Click for Reviews)

16 resistance levels
13 workout programs
No Incline
LCD Display
18-inch Stride
300 lb. Limit

Is this the best price?
Smart-Rating: 4.5/5

(Click for Reviews)

25 resistance levels
29 workout programs
Motorized Incline
Backlit LCD Display
20-inch Stride
300 lb. Limit

Is this the best price?
Smart-Rating: 4.2/5

(Click for Reviews)

20 resistance levels
22 workout programs
Manual Incline
LCD Display
20-inch Stride
300 lb. Limit

---
SmartReview.com Elliptical Recommendation: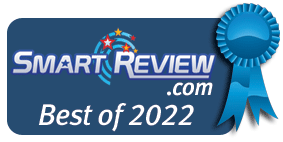 Schwinn 470 Home Elliptical Cross-Trainer
The Schwinn 470 Elliptical Trainer is an excellent medium duty elliptical under $1000. If you upgrade to the 470, you will get a well built elliptical with a powered (motorized) incline ramp, 29 workout programs, 25 levels of magnetic resistance, 300 lb. weight limit, built-in speakers & Fan, Bluetooth with APP, a Backlit LCD screen. The Schwinn 470 has received good reviews. The Schwinn 470 elliptical is our "BEST OF 2022" for ellipticals under $1000.
---
---
Related Elliptical: Schwinn 470 Home Elliptical | Reviews
Related Article: Schwinn 430 Vs. Schwinn 470 Ellipticals | Comparison
Related Article: Schwinn 411 Vs. Schwinn 470 Ellipticals | Comparison
Related Article: Best Elliptical Trainers under $600 – Comparison and Reviews
Related Article: Best Elliptical Trainers under $1000 – Comparison and Reviews
Related Article: Best Elliptical Trainers under $2000 – Comparison and Reviews
Related Article: Smart-Review | Elliptical Trainer Buying Guide
---