Precor AMT 835 (Adaptive Motion Trainer) | Reviews
The new Precor AMT® 835 is a unique type of elliptical machine. AMT stands for Adaptive Motion Trainer. It is a stepper, treadmill, and elliptical in one. You can adjust your stride without touching any controls, using Precor's Open Stride which provides you with an infinite range of stride paths (0 to 36 inches). Handheld arms allow you to workout both upper and lower body, while on the machine for a total body workout.
The Stride Dial™ visually shows you the stride length to determine which muscle groups are being worked. As stride length changes, the Stride Dial updates real-time. The AMT 835 is self powered, so it does not require an electrical outlet. Stride height and resistance can be controlled by easy to use toggle switches. Simple controls and easy to read LED console which will be familiar to those who use Precor equipment in the gym. This is a commercial model, so it is rugged and built to last, with a 10 years parts warranty. Accessories holders are included for water bottle, reading communication devices (tablets) and portable music players.
---
Precor AMT 835 Features:
The AMT 835 has handheld heart rate sensors on the fixed handlebars, and is Telemetry enabled to be used with wireless chest heart straps such as Polar 5 KHz transmitters. The resistance system has 20 levels of magnetic resistance which can be controlled on the console. The console uses easy to read LED displays. The electronic readouts include: Resistance Level, Stride Distance, Calories, Heat Rate, Time Remaining, Elapsed Time, Strides/Min, Watts, and the
Stride Dial™
showing stride type.
Maximum User Weight Capacity: Up to 350 pounds.
AMT 835 Warranty: 10-year on parts, 1-year labor, Lifetime on frame & welds
Dimensions: 80″(L) x 35″(W) x 73″(H) (422 lbs.)
---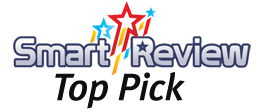 Smart-Review Commentary: The AMT 835 Adaptive Motion Trainer is truly a unique piece of gym equipment. It allows you to excercise as a stepper, elliptical, and treadmill. This is accomplished by adjusting your stride, which requires no controls, as its all done by your leg movements using Precor's Open Stride Technology. The handlebar arms allow you to get an upper body workout if you desire. You can see what type of stride you are at by looking at the unique Stride Dial™. This is a commercial model and is designed for the abuse that such equipment gets in a health club/gym environment. This model has received outstanding consumer reviews and the AMT 835 is a Smart-Review Top Pick for 2018.
---
Precor AMT 835 Adaptive Motion Trainer
Precor AMT 835 Adaptive Motion Trainer
Octane Fitness ZR8 Zero Runner Trainer

Elliptical Features

Adaptive Motion Trainer
20 resistance levels
Grip Heart monitor
Telemetry Heart monitor
Maximum user weight limit: 350 lbs.
Water bottle holder
Tablet holder
0 to 30-inch stride
LED Console
Stride Dial™
Upper Body Workout
Stride Height Control


Is this the best price?

(Click for Reviews)

Is this the best price?

(Click for Reviews)


Precor AMT 835 (Adaptive Motion Trainer) with Open Stride | Demonstration
Related Article: Best Elliptical Trainers under $600 – Comparison and Reviews
Related Article: Best Elliptical Trainers under $1000 – Comparison and Reviews
Related Article: Best Elliptical Trainers under $2000 – Comparison and Reviews
Shop All Elliptical Trainers
(Clicking on shop buttons will open a new window)