Elliptical Machine & Trainer Buying Guide | Best Rated Home Ellipticals | 2022-2023


Best Rated Home Elliptical Trainers 2022-2023:
The elliptical trainer provides an effective cardiovascular workout by combining both upper and lower body flexibility and coordination into one impact-free motion. Elliptical trainers can emulate the natural motion of your foot while supporting your heel throughout the stride, making an elliptical machine much
easier on your knees and joints
.
Regular use on elliptical trainers will increase your heart and lung capacity while improving your overall health (and it burns calories at the same time). Elliptical Trainers provide a convenient way to regularly exercise in all weather conditions in the comfort and safety of your own home. Elliptical trainers are low-impact cardiovascular exercise machines. You simulate the motions of walking, stepping, cycling, and skiing while building up both arm and leg strength. Smart-Review limits reviews in this buying guide to only the top rated models and brands. So you will not find all elliptical models on this site, but only those that meet our requirements.
---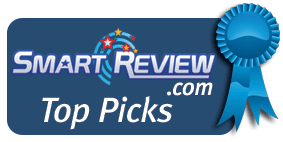 2022-2023 Home Elliptical Machine Top Picks: This Elliptical Buying Guide lists the best rated elliptical trainers and important elliptical trainer features. An explanation of each feature is provided as well as our Top Pick recommended elliptical trainers listed under select features, such as maximum weight capacity, magnetic resistance type, and more.


---
Best Rated Elliptical Trainers Under $650 – The following are our top picks in the under $650 category.
---
Best Rated Elliptical Trainers Under $1000 – The following are our top picks in the under $1000 category.
---
Best Rated Elliptical Trainers Under $1500 – The following are our top picks in the under $1500 category.
---
Best Rated Elliptical Trainers Under $2000 – The following are our top picks in the under $2000 category.
---
Best Rated Elliptical Trainers Under $2500 – The following are our top picks in the under $2500 category.
---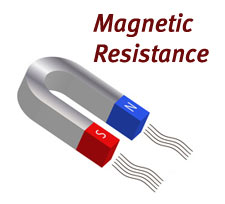 Magnetic Resistance The heart of the elliptical trainer is how it provides resistance. Resistance provides a harder workout that can vary depending on your workout program. All of our top rated ellipticals use magnetic resistance. Resistance is also referred to as Braking resistance, like the brakes on a car. The advantage of magnetic resistance is that there is no friction involved and the wear associated with friction. Magnetic resistance offers greater reliability, little to no maintenance costs, and very quiet operation. Many of our top rated Ellipticals use ECB (Eddy Current Brake) Resistance. ECB is the latest generation of magnetic resistance and considered the best. Older braking technology of Ellipticals have used tension cables and brake pads that wore out (due to friction) and had to be replaced. Even some lower priced models now have magnetic resistance.
Top Rated Elliptical Trainers with magnetic resistance include:
---

Electronic Console Screen –
Elliptical Trainers come with an electronic console with one or more screens that will tell you how long you have been on the elliptical, the level of difficulty, the speed, and even heart rate. More expensive elliptical trainers come with backlit screens (which are illuminated) and easier to read in low light. There are two types of displays, the LED (usually red or orange), and LCD screens. LED screens are naturally backlit, while LCD screens can be backlit or not. We are seeing more LCD screens in the newer models.
Schwinn and Nautilus have dual displays, which means that when you use their reading rack for a book, ipad, or tablet, you will still be able to read the lower screen. Many treadmills have reading racks that totally obscure the entire display.
The Top Rated Elliptical Trainers with Backlit LCD screens are:
---
---
Recumbent (Seated) Elliptical Machines & Trainers
– Most elliptical trainers are upright or standing, but there are a few that allow you sit down (seated), with back support, and not have to climb up. These are called Recumbent elliptical machines. Many of these are used in Rehab, and for Seniors to get a cardio workout, and strength training. There are fewer choices in this category and they tend to be more expensive. These are also referred to as seated ellipticals.
Best Rated Recumbent (Seated) Elliptical Trainers –
Related Article: Best Rated Recumbent Elliptical Trainers
---
You get what you pay for – This is especially important in elliptical trainers. Lower priced ellipticals will not be built as well as expensive ones (not as sturdy). More expensive elliptical trainers use heavy duty parts and are heavier in weight, should last longer, have stronger motors (more horsepower), and generally will have longer warranties. We have seen below average reviews for many of the "cheap" ellipticals. Heavier elliptical trainers (those weighing more than 200 lbs.) should feel more like gym elliptical machines and give you more stability. The heavier the person, the heavier the elliptical machine you should buy. Buying a cheap elliptical trainer may seem like a great deal, but is no bargain compared to better quality higher priced models.
---
Powered Motorized Incline Ramp
– Most ellipticals allow you to adjust the ramp so that you can elevate it, as if going up a hill, making the workout more challenging. This can be done manually, which must be done before starting the workout. Or you can get an elliptical with a
powered incline
, that uses a motor to raise the ramp. This can be done while you are working out, or the the elliptical will adjust it automatically when using one of the built-in programs.
---
Elliptical Flywheel Weight – The elliptical flywheel is the heart of the elliptical machine. The heavier the flywheel, the more smoothly the machine will run. A smoother elliptical will reduce the amount of shock and strain on your joints. You will find heavier flywheels in more expensive ellipticals and gym quality commercial elliptical machines.
Elliptical Models with the heaviest Flywheels are:
---
Price of Elliptical Trainers – We have found Amazon.com to be very competitive on the prices of elliptical training machines and other exercise equipment. (Savings up to 40% off). Most of the time you will find these prices to be much cheaper than local stores. Many vendors on Amazon provide free shipping. Most people will have an elliptical trainer delivered even if they buy from a local store, as ellipticals can weigh anywhere from 150 – 225 lbs and higher.
---
Maximum User Weight
– This is the maximum recommended weight for a given elliptical trainer. Smart-Review has listed the maximum user weight for each top rated elliptical training machine.
Choose an elliptical machine with a weight limit that is above your weight
. The heavier the elliptical, the more stable. High end elliptical trainers have the highest weight capacity limits, and are higher in cost. If you weigh close to the weight limit, consider going to the next weight level limit up. So if you weight 240lbs., its better to go with the elliptical with a 300 lb. limit rather than one with a 250 lb. limit. The farther you are from the weight limit, the better.
Ellipticals with the highest maximum user weight include the
---
Folding Elliptical Trainers
– Most elliptical trainers are non-folding, but there are a few that allow you to fold them up for easier storage. They have hydraulic assist to make it easier to fold and unfold smoothly. Currently Horizon makes the best rated folding models.
Related Article: Best Rated Folding Elliptical Trainers
---
Adaptive Motion Trainers (AMT)
– Precor has invented a new type of athletic equipment that is a cross between a stepper, elliptical, and treadmill. It allows you to change your stride and step height for a customized workout. This type of equipment is seen in major gyms.
Related Product: Precor AMT 835 (Adaptive Motion Trainer) with Open Stride
---
Helix Lateral Trainers
– Another type of elliptical, called a lateral trainer is on the market. Instead of a front to back motion, you go side to side, like you are skiing or surfing. This type of training is good to tone your thighs (inside and outside), your butt, and your core. Great training for good for athletes, skiers, tennis players, and golfers.
Related Article: Helix Lateral Trainers – Comparison & Reviews
---
Highest Rated Elliptical Machines – The list below contains our highest rated ellipticals. These ratings are on a scale from 1 to 5. SmartReview.com does not list any elliptical on its site with a rating lower than 4.
Top 10 Best Rated Elliptical Trainers & Machines:
---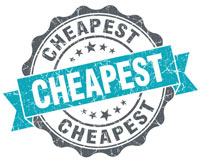 Cheap Ellipticals – The term, "you get what you pay for" applies very strongly to ellipticals and other excercise equipment. Better brands, and higher end ellipticals are made with higher quality parts, stronger motors, weigh more, come with longer warranties, and the best features, and are more expensive. They also have higher user weight limits. We recommend you spend as much as your budget will allow on higher priced ellipticals to get a better machine which will last much longer, and run quieter. This is why few cheap ellipticals have made it into our Elliptical Trainer Buying Guide. There are however some very affordable top rated models.
---
Top Elliptical Brands – The Top elliptical brands for Home Elliptical Trainers & Machines are Sole, Schwinn, Inspire Fitness, Nautilus, Lifespan Fitness and Horizon. The top commercial brands of Ellipticals are Precor and Life Fitness.
---
Related Article: Best Elliptical Trainers under $600 – Comparison and Reviews
Related Article: Best Elliptical Trainers under $1000 – Comparison and Reviews
Related Article: Best Elliptical Trainers under $1500 – Comparison and Reviews
Related Article: Best Elliptical Trainers under $2000 – Comparison and Reviews