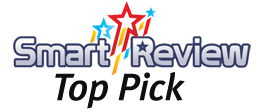 The HCI Fitness HXT-300 PhysioStep HXT is a great recumbent elliptical/strider machine in this price range. The compact seated elliptical model can be used in your home gym and for fitness enthusiasts of any skill level who want a low impact workout. Recumbent ellipticals are ideal for those with disabilities or mobility problems as it is easier to climb into than upright standing ellipticals. The HXT-300 uses a semi-elliptical motion with minimum extension. Many are used for rehab or physical therapy. It is a medium duty cross-training machine, capable of handling user weight up to 330 pounds. This provides an effective cardiovascular workout by combining upper and lower body flexibility and coordination into one impact-free motion and is easier on your joints.
Regular use on elliptical trainers will increase heart and lung capacity while improving your health and burning calories. This model uses 16 levels of Magnetic Brake resistance using an eddy current brake (the best type). Magnetic resistance has the advantage of no friction, reliability, little to no maintenance costs, and quiet operation. A weighted flywheel provides for smoother strides. Static & moving handlebars for a full cross training workout. …More…


Maximum User Weight Capacity Limit: 330 lbs.