HCI Fitness HXT-300 PhysioStep | Recumbent Elliptical Cross-Trainer | Review
The HCI Fitness HXT-300 PhysioStep HXT is a great recumbent elliptical/strider machine in this price range. The compact seated elliptical model can be used in your home gym and for fitness enthusiasts of any skill level who want a low impact workout. Recumbent ellipticals are ideal for those with disabilities or mobility problems as it is easier to climb into than upright standing ellipticals. The HXT-300 uses a semi-elliptical motion with minimum extension. Many are used for rehab or physical therapy. It is a medium duty cross-training machine, capable of handling user weight up to 330 pounds. This provides an effective cardiovascular workout by combining upper and lower body flexibility and coordination into one impact-free motion and is easier on your joints.
Regular use on elliptical trainers will increase heart and lung capacity while improving your health and burning calories. This model uses 16 levels of Magnetic Brake resistance using an eddy current brake (the best type). Magnetic resistance has the advantage of no friction, reliability, little to no maintenance costs, and quiet operation. A weighted flywheel provides for smoother strides. Static & moving handlebars for a full cross training workout.
---
HCI Fitness HXT-300 Features:
Features include Low step through to easily sit down. Handlebar Grip enabled to monitor your cardio progress on the LCD display console which displays heart rate and other key workout feedback.
Features 17 Programs:
Manual, Rolling, Valley, Fat Burn, Ramp, Mountain, Intervals, Body Fat, Target HR, HRC 60%, HRC 75%, HRC 85%, WATT Control, 4 Custom.
Maximum User Weight Capacity: Up to 330 pounds.
Warranty: Frame: Lifetime; Mechanical & Electronic Parts: 3 years; Labor: 1 year.
Dimensions: 52″ L X 25″ W X 51″ H (165 lbs.)
---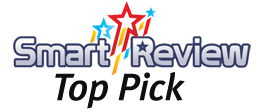 Smart-Review Commentary: The HCI Fitness HXT-300 PhysioStep is a light commercial recumbent elliptical at an affordable price. I It can handle up to a 330 lb. user weight. This model is ideal for those with disabilities, as well as physical therapy since it has a low step through to get to the seat, and is easier on the knees than traditional elliptical machines. The seat is fully adjustable. Features a backlit LCD which can display progress and heart rate. Heart rate is measured by contact grips on the seat handles. Reviewers have commented that this model runs smooth and quiet. The Physiostep HXT-300 has magnetic brake resistance for smooth, reliable, and quiet operation. Its space-saving compact design takes up less room than traditional ellipticals. This model is a lower priced option to more expensive models and has received excellent consumer reviews. The HCI Physiostep HXT-300 is a Smart-Review Top Pick for Recumbent Elliptical Machines under $2,000.
---
HCI Physiostep HXT-300 Recumbent Elliptical
HCI Physiostep HXT-300
HCI Physiostep MDX
HCI CardioStep
CS-600

Elliptical Features

Recumbent Elliptical Strider
16 resistance levels
17 workout programs
Light Commercial Grade
Grip Heart monitor
Maximum user weight limit: 330 lbs.
Low Step Through
Weighted Flywheel
Backlit LCD Display
Magnetic Resistance
Adjustable Seat
Moving & Static Handles
Low impact strider


Is this the best price?
Smart-Rating: 4.6/5
(Click for Reviews)
Backlit LCD Console
Recumbent Strider
– – –
17 Workout Programs
16 Levels Resistance
Max Weight: 330 lbs.
– – –

Is this the best price?
Smart-Rating: 4.8/5
(Click for Reviews)
Backlit LCD Console
Recumbent Strider
AC Powered
20 Workout Programs
32 Levels Resistance
Max Weight: 500 lbs.
Swivel Seat

Is this the best price?
Smart-Rating: 4.7/5
(Click for Reviews)
Backlit LCD Console
Recumbent Strider
– – –
19 Workout Programs
32 Levels Resistance
Max Weight: 450 lbs.
Swivel Seat
---
Related Article: Best Rated Recumbent Elliptical Machines – Comparison and Reviews
Related Article: Best Elliptical Trainers under $1000 – Comparison and Reviews
Related Article: Best Elliptical Trainers under $2000 – Comparison and Reviews
Related Article: Smart-Review | Elliptical Trainer Buying Guide