Sony XR-65X90J 65-Inch 4K Ultra HD HDR Smart TV Review | 2021 Model
*New for 2021. The top-of-the-line Sony XR-65X90J X90J series is one of Sony's best 65-inch 4K Ultra HD LED backlit TVs for 2021. HDR allows for brighter more vivid colors that pop, and a wider range from dark to light. 4K TVs have four times the resolution of Full HD (8 megapixels of resolution vs. 2 megapixels for regular HD). 4K is about the same resolution as a movie movie theater, only now you can view it at home. The XR-65X90J has the powerful new XR Cognitive Processor, and TRILUMINOS™ Panel (Sony's version of Quantum Dots ), and High Dynamic Range (4K HDR) which will provide for best picture quality. This premium TV has Full Array Local Dimming which will provide a uniform, brighter picture and enhance HDR.
---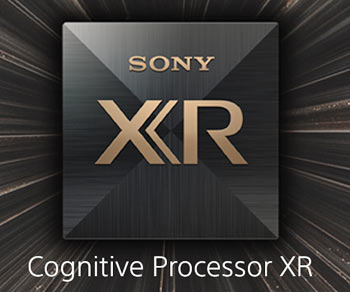 Advanced 4K TV Features: Sony's best brand new XR Cognitive Processor. This is Sony's most powerful processor to date and can upconvert standard HD to 4K. Sony is a leader in 4K TV technology, and has Sony 4K Projectors installed at most movie theaters. Features include: Full Array Dimming, 24p True Cinema®, Sony's Native 120Hz with Sony's New XR-Motion Clarity high framerate technology will increase the framerate for a sharper and smoother image compared to regular 60Hz hdtvs for Sports and fast moving action.
Sony's new Android TV Operating System with GOOGLE TV includes Google Cast, voice search & Play Store apps, TV shows, online videos, games. Content includes Netflix, Amazon Prime, Hulu, Vudu, HBO and much more. Access the internet with an ethernet cable, or by using the upgraded Built-in WiFi adapter Dual Band (2.4GHz/5GHz) (a/b/g/n/ac), the latest standard to stream HD & 4K content. The XR-65X90J offers Ultra HD 4K resolution (3840×2160). Plug in up to 4 HDMI devices (two 2.0b, two 2.1). Bluetooth® wireless audio streaming to headphones or speakers. Google Cast-Ready , Apple AirPlay® 2 and HOMEKIT support.
---

Latest 4K TV Standards: The Sony XBR-X90J Series has the latest 4K standards including 4K HDR. HDR stands for High Dynamic Range. This technology will give you a great picture with colors that pop, and brighter whites, and deeper blacks. Sony's HDR is compatible with the latest HDR10, HLG and Dolby Vision™ standard. This is the direction that TVs are going in for 2021.
One of the best features on this TV for picture quality is XR Contrast Booster 5 which provides many times the contrast range of conventional TVs which helps greatly with HDR and picture quality. This model also has the latest HDMI standards (both 2.0b and 2.1), which can also support the highest frame rates in 4K. This will allow action movies, 4K camcorder video, and sports to operate at the higher 60fps for smoother image quality. DIRECTV 4K Ready. MHL, Screen Mirroring, HDCP 2.3, Headphone Jack. On/off timer, sleep timer. The 65X90J includes a multi function remote with voice control. The latest ATSC 3.0 (NEXTGEN TV) TV tuner is onboard for over the air HD and 4K broadcasts when using an antenna.
---
Dimensions: 57 1/4 x 35 7/8 x 13 3/8″ (52.5 lbs.) with stand
Dimensions: 57 1/8 x 32 7/8 x 3″ (50.5 lbs.) without stand
Available Sizes: 75-inch, 65-inch, 55-inch, 50-inch
---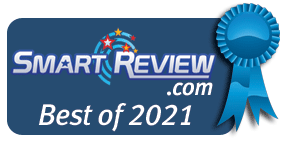 Smart-Review Commentary: For 2021, Sony's top rated 65-Inch 4K XBR X900F Series is one of the best LED TVs made by Sony. A new XR Cognitive Processor powers this TV which makes the colors pop, and the higher dynamic range greatly improves the picture. Sony is going all out on HDR (High Dynamic Range) technology. The X90J series is HDR10, HLG & Dolby Vision™ compatible. This 4K TV will give you 4 times more pixels than normal HD TVs (8 megapixels of resolution vs. 2 megapixels for regular HD). This allows you to sit much closer to the TV without seeing the individual pixels. By sitting closer, you will have an immersive movie theater experience. Sony has over 10 years of experience with 4K cinema 4K Projectors, as most theaters today have a Sony 4K projector installed. The X90J Series has the latest Dual Band WiFi standards for fast 4K video streaming and Smart TV function, Android TV, a XR TRILUMINOS PRO™ Display (Sony's version of Quantum Dots ) , and Sony's new XR-Motion Clarity (with Native 120Hz) to achieve a smooth picture for fast moving action.

The XR Cognitive Processor engine can upconvert all of your regular HD up to near 4K quality. The XR Contrast Booster 5 greatly improves bright and dark scenes for better HDR. The new Android TV interface (Google TV) provides internet content such as Netflix®, Amazon Prime, YouTube™, Pandora, Facebook, and a browser. You can also install Apps from Google Play. The TV comes with a multi-function Voice Controlled Remote for Smart TV and Web browsing functions. Netflix, Amazon, Disney, Amazon Prime, Dish, DirecTV and others have 4K content available in 2021, and this TV is ready with its built-in HEVC (H.265) decoder. As usual, Sony has produced a very striking and stylish set, along with a very strong feature set. This set has HDMI 2.0 and HDMI 2.1 , which will allow the highest frame-rates of 4K video. It is future ready and supports next generation 4K players and services. The 4K HDR really makes a difference, as we have previewed this feature at CES. Quantum Dots, and High Dynamic Range (4K HDR) will provide for best picture quality. Full Array Local Dimming is a premium feature on this TV. The XR-65X90J is an exceptional 65 inch 4K TV and is not only a Smart-Review top pick, but has won our BEST OF 2021 award.
** The X90J Series has a Full Array Local Dimming backlight.
---
Sony XBR X90J 4K Ultra HD TV Series
65-inch
XR-65X90J
75-inch
XR-75X90J
55-inch
XR-55X90J

HDTV Features

*New 2021 Model
4K Ultra HD TV
High Dynamic Range (4K HDR)
XR Cognitive Processor
XR Clarity
XR-Motion Clarity with Native 120Hz
XR Contrast Booster 5
XR 4K Upscaling
Dolby Vision™, HLG & HDR10
Full Array Local Dimming
Smart TV w/Voice Control
Bluetooth® wireless audio
Android TV™, Google TV with Chromecast & Apple AirPlay® 2 Built-in
2160p (3840×2160)
XR TRILUMINOS PRO™ Display
Four HDMI (two 2.0b, two 2.1)
20 Watt Sound System
Android TV System
Latest Wi-Fi Standards


Is this the best price?
Smart-Rating: 4.7/5

(Click for Reviews)
4.7 Stars Rating
65-inch 4K TV
Full Array Dimming
XR Cognitive Processor
XR TRILUMINOS PRO™ Display
Dolby Vision™ HDR
2021 Model

Is this the best price?
Smart-Rating: 4.7/5

(Click for Reviews)
4.7 Stars Rating
75-inch 4K TV
Full Array Dimming
XR Cognitive Processor
XR TRILUMINOS PRO™ Display
Dolby Vision™ HDR
2021 Model

Is this the best price?
Smart-Rating: 4.7/5

(Click for Reviews)
4.7 Stars Rating
55-inch 4K TV
Full Array Dimming
XR Cognitive Processor
XR TRILUMINOS PRO™ Display
Dolby Vision™ HDR
2021 Model

---

Related Article: Best 60-inch to 65-inch HDTV Roundup and Comparison
Related Article: Best 70 to 80-inch and Larger HDTVs & 4K TVs
Related Article: Best 55-inch and Larger HDTVs & 4K TVs
Related Article: Best 4K Ultra HD TV Roundup and Comparison
---