Sony XBR-65X850A 65-Inch 4K Ultra HD 3D Smart LED UHDTV
*New for 2013-2014. The top of the line Sony XBR-65X850A 65-Inch X850A series is Sony's 4K Ultra HD 65-inch 3D LED backlit TV. 4K TVs have 4 times the resolution of normal HDTVs (8 megapixels of resolution vs. 2 megapixels for regular HD). 4K is the same resolution as a movie movie theater, only now you can view it at home. Its new 4K X-Reality Pro™ Image Processor and TRILUMINOS™ panel provide for best picture. Sony is a leader in 4K TV technology, and has Sony 4K projectors installed at most movie theaters. Features include 3D ready capability, Dynamic Edge LED backlighting with local dimming for better contrast, 24p True Cinema®, Sony's best Motionflow® XR 960 high framerate technology which increases the framerate for a sharper and smoother image compared to regular 60Hz hdtvs. Access to Sony's Entertainment Network (TV shows, online videos, games), as well as (Netflix, Youtube, Facebook, HuluPlus, Twitter, Skype Ready, news, sports, weather and more ) on your internet ready TV through an ethernet cable, or by using the Built-in WiFi adapter (b/g/n). 2D to 3D Conversion. 3D content from cable, satellite, games, and Blu-ray disc can be viewed with active shutter 3D glasses (4 pairs included). The XBR65X850A offers Ultra HD 4K resolution (3840×2160). Plug in up to 4 HDMI devices (HDMI 2.0 compatible). Enjoy the convenience of a sleep timer. Includes NTSC, ATSC HD, and QAM tuners.
Sony's best
4K X-Reality Pro
upconverts standard HD to 4K. Sound is provided by the S-Force Front Surround 3D which provides a virtual surround experience using only two front speakers, and a woofer (30 watts total). Presence Sensor, can turn off the picture when you leave the room. Ambient sensor adjusts brightness according to brightness of the room. Three USB 2.0 ports to connect USB drives to view videos and pictures, or listen to music. Sleep Timer.
DLNA Certified
connectivity to your PC. ENERGY STAR® compliant. Wi-Fi Direct, Skype Ready, Headphone Jack.
Dimensions: 58 1/4″ x 35 1/4″ x 16″ (85.7 lbs.) with stand
Dimensions: 58 1/4″ x 34″ x 2 5/8″ (82.6 lbs.) without stand
Available Sizes: 65-inch, 55-inch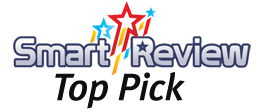 Smart-Review Commentary: For 2013, Sony's top of the line 65-Inch 4K XBR X850A Series is the best LED TV made by Sony. The X900A 4K series is identical to the X850A except that it has speakers on the sides. 4K TVs will give you 4 times more pixels than normal HD TVs. This allows you to sit much closer to the TV without seeing the individual pixels. By sitting closer, you will have an immersive movie theater experience. Sony has 10 years experience with 4K projectors, as most theaters today have a Sony projector installed. We previewed the X900A series at CES 2013, and the picture was outstanding. The X850A series is less expensive with the same features. This TV is also a 3D TV and includes 4 pairs of active shutter glasses. It has a Built-in WiFi adapter for wireless communication with your home network, , Triluminos Display, Motionflow® XR960, and Sony's 4K X-Reality™ Pro Engine. You can access the Sony Entertainment Network which provides internet content such as Netflix®, YouTube™, Pandora, Facebook, Skype, and a browser. Netflix has announced 4K content will be available in 2014. The X850A series is one of the few TVs to have the Triluminous panel which is only available on Sony's high end TVs. The Dynamic Edge LED backlighting provides local dimming for best contrast. These upgrades provide exceptional colors, higher contrast and unformity, as well as energy savings. As usual, Sony has produced a very striking and stylish set, along with a very strong feature set. This set is HDMI 2.0 ready, which will allow the highest framerates of 4K video. The XBR-65X850A is an exceptional TV and is a Smart-Review top pick for 2014 for 4K TVs.
Sony XBR X850A Series
65-inch
55-inch
Sony BDPS790 Blu-ray
4K Upscaling

HDTV Features

*New 2013 Model
4K Ultra HD TV
3D Ready TV
Includes 3D Glasses
1080p (1920×1080)
178 degree viewing angles
Triluminos Display
Four HDMI 2.0 Connections
30 Watt Sound System
Sony Entertainment Network
Wi-Fi Adapter Built-in
Infinite Dynamic Contrast Ratio
Motionflow® XR 960
DLNA Certified
4K X-Reality™ Pro


Is this the best price?

Is this the best price?

Is this the best price?
Sony 2015 4K LED 3D TV Upgrade Option:
Sony XBR-65X850C Series Upgrade: If you upgrade to the X850C 4K Series, you will get the following upgrades. The WiFi has been upgraded to Dual Band (2.4GHz/5GHz) a/b/g/n/ac, the latest standard, for fastest streaming 4K content from providers such as Netflix and Amazon Prime. Also new for 2015 is the new 4K Processor X1 engine for better picture quality, especially when upscaling HD content. The newer X850C Series adds a H.265/HEVC decoder, which is critical for streaming 4K content. As with the X850A, the newer X850C includes Sony's TRILUMINOS™ Panel for best picture and colors.
Related Article: Best 60-inch to 65-inch HDTV Roundup and Comparison
Related Article: Best 4K Ultra HD TV Roundup and Comparison
Shop All LED HDTVs
(Clicking on shop buttons will open a new window)