Sony KDL-60W850B 60-Inch 120Hz 1080p LED 3D Smart TV
*New for 2014. The new Sony W850B Series is Sony's Wedge 60-inch LED backlit 3D TV. This new design is thin and sleek, but allows for much larger speakers at the base for better sound quality. The KDL-60W850B offers full HD 1080p resolution (1920×1080), 24p True Cinema™, 3D ready capability (with 2 pairs of TDG-BT400A Active 3D Glasses), 120Hz Motionflow® with XR 480 high framerate technology which increases the framerate for a sharper and smoother image compared to regular 60Hz hdtvs. Sony's Dynamic Edge LED backlighting with frame dimming delivers pitch-black night scenes and illuminates bright scenes. X-Reality™ PRO image processor. Smart TV Operations: allows you to view internet content (Netflix, Amazon Instant Video, Hulu Plus, Youtube, Facebook, Twitter, news, sports, weather and more ) on your internet ready TV through an ethernet cable, or by using the built-in Wifi adapter. An internet browser is also included. Supports Miracast. Skype Ready. The Wifi and WiFi Direct is the latest dual band 2.4Ghz / 5Ghz (a,b,g,n). Plug in up to 4 HDMI devices. Includes NTSC, ATSC HD, and QAM tuners.

The W850B Series provides 3D audio for a more immersive overall viewing and listening experience. Presence Sensor, can turn off the picture when you leave the room. Ambient sensor adjusts brightness according to brightness of the room. Two USB 2.0 ports to connect USB drives to view videos and pictures, or listen to music. TV guide onscreen. Sleep Timer. Two 10 Watt Speakers with Sony's ClearAudio+ for better clarity. DLNA Certified connectivity to your PC. ENERGY STAR® compliant. Media Remote app allows you to control your TV with your smartphone. Headphone Jack. ENERGY STAR® power consumption: 73.8 watts.
Dimensions: 54.0″ x 33.3″ x 12.7″ with stand (72.0 lbs.)
Dimensions: 54.0″ x 31.5″ x 3.7″ without stand (69.7 lbs.)
Available Sizes: 70-inch and 60-inch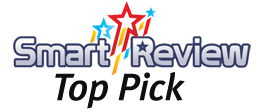 Smart-Review Commentary: For 2014, the new 60-inch KDL-60W850B is one of Sony's most innovative designed TVs. We previewed this model at CES 2014 and loved the shape, big speakers, and bright clear picture. It has all the advanced Smart TV functions, a built-in WIFI adapter for wireless communication with your home network, 120Hz Anti-Blur Technology, Clear Resolution Enhancer, 3D ready capability (with 2 pairs of active 3D Glasses), and Internet Apps (Facebook, Twitter, Skype and more). This set is also a top performer on regular HD programming in 2D with its X-Reality™ PRO image processor. The Onboard Owner's manual is available when you need it. The W850B series features LED backlighting for exceptional color, contrast and unformity, as well as energy savings. Eco Drive technology reduces energy consumption. ENERGY STAR 5.3 and 6 compliant. As usual, Sony has produced a very striking and stylish set, along with a very strong feature set, and excellent image processor. The Sony Entertainment Network provides internet content such as Netflix®, YouTube™, Amazon Instant Video, Facebook, Skype and more on your new Sony set, as well as viewing content you can plug into the USB port. Matte screen will prevent reflections. We previewed this model at CES 2014 (see video below). The KDL-60W850B is a Smart-Review top pick for LED TVs in 2014.
Sony W850B Series
Smart TV
60-inch
70-inch

HDTV Features

*New 2014 Model
1080p (1920×1080)
Sony Entertainment Network
X-Reality™ PRO processor
Dynamic Edge LED Backlighting
Four HDMI Connections
Two 10 Watt Speakers
120Hz Refresh Rate
Motionflow™ XR 480
3D Ready with 3D Glasses
Built-in Wireless WiFi
WiFi Direct
DLNA Certified


Is this the best price?

Is this the best price?
Sony's X850B Series at the Consumer Electronics Show (CES 2014)

Related Article: Best 70-inch to 80-inch HDTV Roundup and Comparison
Related Article: Best 60-inch to 65-inch HDTV Roundup and Comparison
Shop All 4K Ultra HD TVs
(Clicking on shop buttons will open a new window)