Sharp Aquos LC-70UH30U 70-Inch 4k Ultra HD LED Smart TV
**New for 2015. Sharp's LC-70UH30U 70-inch LED backlit 4K Ultra HD TV is Sharp's best TV for 2015. It includes the Revelation™ 4K Upscaler to watch current 1080p and 720p content and upscale it to take advantage of the Ultra HD resolution. The UH30 Series is a THX® 4K Certified TV, one of the few that passed the rigorous testing. Dynamic contrast is 10,000,000:1. This 4K Resolution TV has 4 times the number of pixels (8 million) than Full HD TVs (which only have 2 million pixels). This is almost the same resolution as movie theater 4K projectors. Included on this TV is 120Hz with Sharp's best AquoMotion 960 anti-blur technology, which helps with sports and fast moving action. The UH30 Series is the only Sharp TV with a SPECTROS™ Rich Color Display for a 21% wider color spectrum, producing more vibrant and diverse colors. This TV also has the AquoDimming™ local dimming feature, for darker blacks, and whiter whites, while improving contrast.
---
Smart TV Apps:
With the upgraded SmartCentral™ 4.0 with Android TV you have a full array of Apps and movie choices through a user friendly and customizable interface. You will have access to
Netflix
, CinemaNow, Skype, Vudu streaming video and customized Internet content (including Facebook, Pandora, Twitter). Just plug in an ethernet cable, or use the
built-in wireless WiFi
(801.11 b/g/n/ac). The Sharp LC-70UH30U Series has
Split-Screen Web+TV:
Allows you to watch TV and surf the Web at the same time. Android TV allows you to download Apps with Google's Play Store. Screen Mirroring with Google cast. Share pictures, video or other content, to and from your smartphone or tablet.
---
The Sharp LC-70UH30U is Energy Star compliant. It has ATSC with QAM digital TV tuners built in. 1 Component video input, and 4 Native 4K HDMI 2.0 inputs for connectivity for DVD players, Blu-ray, PS3, Camcorders, PCs and a range of other digital devices. 3 USB ports for digital photo/video/MP3 playback, Ethernet port. Sound is provided by a 35 Watt (3 speaker) Audio System. Includes two remotes.
Dimensions: 61.54″ x 37.1″ x 13.44″ with stand (86.0 lbs.)
Dimensions: 61.54″ x 35.75″ x 14.61″ without stand (79.4 lbs.)
Available Sizes: 70-inch
---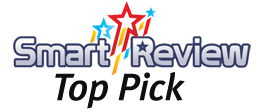 Smart-Review Commentary: For 2015, Sharp's LC-70UH30U 4K Ultra HD TV is Sharp's best TV ever. With Four times the resolution of HD (8 million pixels), a great upscaler for viewing non 4K content, you have a great large future ready 4K TV. The UH30 Series is a THX® 4K Certified TV, one of the few that passed the rigorous testing, which is designed to give you a Cinema type picture. The LC-70UH30U had to pass over 400 rigorous tests, ensuring that it met the highest standards in picture performance. The resolution of this TV is almost the same as a movie theater's 4K projector. It has an upgraded Quad Core Processor for faster Smart TV operations, a new Android Smart TV system, ability to use bluetooth mouse and keyboards, and you can download Apps from Google Play. You will be able to access Facebook, Twitter, Netflix, Amazon, Vudu, YouTube, and more. You can also receive content from your IOS or Android phone or tablet using Google Cast. Sharp did not neglect the speakers, as it includes a 3 speaker sound system with 35 watts of power. New for 2015 is Sharp's SPECTROS™ Rich Color technology to increase the color pallette of this TV for more brilliant colors. AquoMotion has been bumped up from 480 to 960 for smoother viewing of sports. The Sharp LC-70UH30U has upgraded to latest WiFi standard 802.11ac for fastest 4K streaming. The UH Series has the latest 4K standards, including HDMI 2.0 (capable of 4K at 60fps), a HEVC (H.265) decoder (to stream native 4K content through Netflix, Amazon and other providers), and HDCP 2.2. We previewed the UH30 Series at CES 2015, and it had a terrific picture (see our video below). The LC-70UH30U is Sharp's flagship top of the line TV and is a Smart-Review Top Pick for 4K TVs for 2015.
---
Sharp UH30 4K TV Series
70-inch
LC-70UH30U
4K Ultra HD TV
70-inch
LC-70UE30U
4K Ultra HD TV

HDTV Features

*New 2015 Model
4K (3840 x 2160)
THX® 4K Certified
Revelation™ 4K Upscaler
SPECTROS™ Rich Color
HEVC (H.265) Decoder
LED Backlit with AquoDimming™
Android TV™ with Google Play™
Quad Core Processor
Built-in WiFi
Internet Ready
Four Native 4K HDMI 2.0 Inputs
35 Watt Sound System
10,000,000 to 1 dynamic contrast
120Hz Refresh Rate
AquoMotion 960
DLNA Certified


Is this the best price?

(Click for Reviews)

AquoMotion™ 960
SPECTROS™ Color
THX® 4K Certified
AquoDimming™
35 Watt Sound

Is this the best price?

(Click for Reviews)

AquoMotion™ 480
– – –
– – –
AquoDimming™
20 Watt Sound
---


Sharp's 2015 4K Ultra HD TV Lineup at the Consumer Electronics Show

Related Article: Best Rated 4K Ultra HD TV Reviews and Comparison
Related Article: Best 70-inch and 80-inch HDTVs Roundup and Comparison
Related Article: Best 60-inch to 65-inch HDTVs Roundup and Comparison
Shop All 4K Ultra HD TVs
(Clicking on shop buttons will open a new window)