Samsung UN60F6300 60-Inch 1080p 120Hz LED HDTV
**New for 2013. The UN60F6300 is Samsung's Best LED backlit 60-inch TV from Samsung without 3D. This full HD 1080p HDTV is a Smart TV and has DLNA CERTIFIED® connectivity to let you remotely access music, video, and photos from your computer, phone and other devices. 120Hz combined with CMR 240 provides blur free, clear motion when watching fast action sports or movies. The 1080p display has over two million pixel resolution, along with DTS Premium Sound™ 5.1 with two 10 watt speakers. Swivel Stand: Allows you to direct the screen left or right.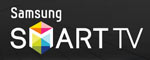 Smart TV: The Samsung F6300 series TV has been upgraded with a Dual Core Processor to speed up Smart TV operations, allow multitasking and provide new TV functions. The UN60F6300 is Internet Ready allowing you to access Netflix (with subscription), Youtube, Facebook, Weather, Blockbuster, Hulu Plus, Twitter, Sports and more. This year's model comes with a Full Web Browser. You can access this content wirelessly through your home network with the Built-in wireless WiFi Adapter or plugin an ethernet cable. ConnectShare™ Movie allows you to plug in USB devices to your TV and watch content on the big screen.
The 60-Inch UN60F6300 has an Ultra Slim Design, and is only 1.9 inches thick (without stand) and has an ultraslim bezel. Energy Star 6.0 compliant (typical power consumption 70 watts). ATSC with QAM digital TV tuners built in. 1 Component video input, and 4 HDMI inputs for full HD connectivity for DVD players, Blu-ray, PS3, Camcorders, PCs and a range of other digital devices. Stereo mini jack output. Digital Optical output, 3 USB 2.0 ports for digital photo/video/MP3 playback, Ethernet port.
Dimensions: 54.2″ x 34.8″ x 13.0″ with stand (55.6 lbs.)
Dimensions: 54.2″ x 31.4″ x 1.9″ without stand (49.6 lbs.)
Available Sizes: 75-inch, 65-inch, 60-inch, 55-inch, 50-inch, 46-inch, 40-inch, 32-inch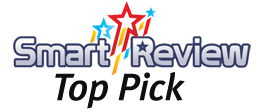 Smart-Review Commentary: For 2013, The UN60F6300 is Samsung's Best LED TV without 3D. Its CMR 240 and 120Hz refresh rate plus backlight scanning helps to reduce motion blur for fast moving action such as sports or movies. This 2013 model upgrades last year's model by adding a Dual Core Processor (for greater speed), adding an extra HDMI port, reducing weight, and providing better energy efficiency. As a Smart TV, this one features Netflix®, Facebook, Youtube Hulu Plus™, Skype, ESPN ScoreCenter, a full web browser and more. AllShare DLNA technology allows you to share video and pictures from your computer and other devices wirelessly. This TV has a Built-in WiFi Adapter, so there is nothing extra to buy. Its white LED backlit screen is Energy Star 6.0 Certified for lower power consumption. The UN60F6300 comes with an illuminated universal remote for easy access in the dark. Owner reviews indicate excellent picture quality. This is a substantial upgrade from last year's ES6100 model. This model will be popular for those that do not need or want 3D. It is a SmartReview Top Pick for 2013.
LED TV Upgrade Option:
Samsung F6400 Series Upgrade:
If you upgrade to the F6400 Series, you get Samsung's premium Micro Dimming technology which controls and enhances LED screen brightness, for even whiter whites and deeper blacks. The Clear motion rate doubles (to 480), making fast moving action smoother. This model adds 3D Ready capability and includes 2 Pairs of 3D Active Glasses. Upgrades to the Smart Touch Remote, which has a touchpad and microphone for enhanced Smart TV operations. All of these upgrades for a modest cost increase over the F6300 Series.
Related Article: Best 60-inch and Larger HDTVs
Related Article: Best LED TVs Reviews and Comparison
Shop All Samsung HDTVs
(Clicking on shop buttons will open a new window)