Samsung UN48JU7500 48-Inch 4K Ultra HD 3D Smart LED TV
**New for 2015. The UN48JU7500 is Samsung's mid-range 48-inch second generation of Curved 4K Ultra HD TVs from Samsung. A 4K Ultra HD TV provides 3840 x 2160 resolution, which is four times the resolution of Full HD. This allows you to sit closer to a larger TV and get the immersive movie theater experience. Most movie theaters now use a 4K projector, so in effect you will have movie theater resolution in the home. The curved screen gives you a more immersive movie theater type experience and improves viewing angle and picture quality. The JU7500 Series is 3D ready and comes with 1 pair of Active 3D glasses (SSG-5150GB).
Advanced 4K Picture Quality: The Samsung UN48JU7500 4K 48-inch LED backlit TV includes Samsung's advanced Precision Black Local Dimming with UHD Micro Dimming LED edge backlight technology for the deeper blacks and colors. Auto Depth Enhancer (greater sense of depth)and PurColor (more natural colors) are premium features of this TV. The upgraded Ultra Clear Pro Panel eliminates reflections, and boosts the contrast ratio. The 240 Motion Rate anti-blur technology combines a native 120Hz Panel along with backlight control to provide blur free, clear motion, great for sports and fast moving action.
2015 Smart TV:
The Samsung JU7500 4K LED Series has an upgraded
Quad Core processor
to speed up Smart TV functionality, and a new Tizen Smart TV operating system. The TV is internet ready with Samsung Apps (hundreds available) and a Full Web Browser (broadband service required) which will give you access to
Netflix
(with subscription), Amazon, Youtube, Facebook, Blockbuster, Hulu Plus, Twitter, Sports and more.
Netflix, Xfinity (Comcast), DirecTV, Youtube, and 4K Blu-ray players will have native 4K content in 2015
. Just plug in an ethernet cable, or use the included
Built-in Bluetooth® and wireless 802.11ac WiFi
. To assist the Smart TV functions, the remote control has a touchpad, and a microphone (for voice commands).
SmartView 2.0
allows you to share TV content with/from your smartphone or tablet. The UN48JU7500's
Samsung UHD Upscaling Technology
can Upconvert regular HD to 4K for better image quality. Energy Star compliant.
ATSC Digital Tuner
with QAM. 1 Component video input, and 4
HDMI 2.0
inputs for full 4K and 2D/3D connectivity for DVD players, Blu-ray, PS3, PS4, Camcorders, PCs and a range of other digital devices. Also features two
10 watt stereo speakers
and two 10 watt woofers (40 watts total) with DTS Premium 5.1 Sound. HDCP 2.2, MHL 3.0. 3 USB 2.0 ports for digital photo/video/MP3 playback, Ethernet port.
Dimensions: 42.6″ x 26.9″ x 12.1″ 34.2 lbs.) with stand
Dimensions: 42.6″ x 24.7″ x 4.7″ (27.8 lbs.) without stand
Full Model#: UN48JU7500FXZA
Available Sizes: 78-inch, 65-inch, 55-inch, 48-inch, 40-inch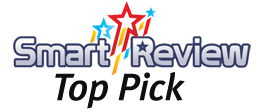 Smart-Review Commentary: For 2015, The 48-inch UN48JU7500 4K TV is Samsung's second generation of Curved LED 4K TVs and comes fully loaded. 4K Ultra HD resolution will give you 8 megapixels of screen, versus only 2 megapixels in regular HD. This is the future of TVs and in the next couple of years, 4K will be the new standard, just as 1080p TVs are now. 4K Ultra HD is the same resolution as the movie theater, and will give you a more immersive experience, as the pixels are 4 times smaller, and you can sit much closer to the TV. Native 4K content is just emerging. Native 4K Blu-ray players will be introduced in 2015. Netflix and Amazon already have 4K content and more is on the way. This TV comes with the latest 4K standards: including HDMI 2.0 , and HEVC (h.265) decoder built-in. These will allow high speed 4K (60fps) and 4K Streaming. The 2015 4K TVs have been upgraded to 802.11ac WiFi, the latest wireless standards to support streaming 4K video. Other notable features are a Quad Core Processor, 3D Ready, and Precision Black Local Dimming. SmartView 2.0 allows you to view content from your Smartphone or Tablet. The JU7500 4K Series comes with a Smart Touch Remote. The curved screen does improve viewing from an angle, and sense of depth. The UN48JU7500 4K has received outstanding reviews and the Samsung UN48JU7500 4K TV is a SmartReview Top Pick for 2015.
Related 4K TV: Samsung UN50JU7100 50-inch 4K Ultra HD TV Series (Flat Screen)
Related Article: 47 and 48-inch HDTVs & 4K TVs Reviews and Comparison
Related Article: Best Rated 4K Ultra HD TV Reviews and Comparison
Shop All 4K Ultra HD TVs
(Clicking on shop buttons will open a new window)