Samsung PN51F8500 51-Inch 1080p 3D Smart Plasma HDTV
**New for 2013. Samsung's F8500 Series top of the line 3D Plasma Smart TV from Samsung. SmartReview previewed the F8500 Series at CES 2013 (see our commentary and video). It was by far the best picture of any 1080p Samsung Plasma TV that we have seen. The Super Contrast Panel with the Real Black Pro Filter is new Plasma technology with the brightness of an LED TV and deeper black levels than we have seen in a Plasma TV. Samsung's PN51F8500 51-inch TV is 3D ready and comes with 4 pairs of Active Shutter 3D glasses. The brighter panel will provide a better picture whether watching 2D or 3D. The 600Hz Subfield Motion provides blur free, clear motion. This full HD 1080p HDTV has several new ways to interface with the TV, including Gesture control (using your hands), and voice control. Its built in camera has face recognition to bring up your profile, or use Skype. DLNA CERTIFIED® connectivity lets you remotely access music, video, and photos. The 1080p display has over two million pixel resolution.
Smart TV:
The Samsung F8500 Plasma Series now has a
Quad Core processor
to speed up Smart TV functionality. The TV is internet ready with Samsung Apps (hundreds available) and a Full Web Browser (broadband service required) which will give you access to
Netflix
(with subscription), Youtube, Facebook, Blockbuster, Hulu Plus, Twitter, Sports and more. A pop-up camera will allow you to use Skype and other applications. Just plug in an ethernet cable, or use the included
Built-in wireless WiFi
. To assist the Smart TV functions, the remote control has a touchpad, and a microphone (for voice commands). Slim Design, only 1.9 inches thick (without stand). Energy Star compliant.
ATSC
with QAM digital TV tuners built in. 1 Component video input, and 4
HDMI (ver 1.4)
inputs for full 2D/3D connectivity for DVD players, Blu-ray, PS3, Camcorders, PCs and a range of other digital devices. Also features two
10 watt stereo speakers
.
DTS Premium Sound 5.1 Sound
. DTS 2.0+Digital Out. 3 USB 2.0 ports for digital photo/video/MP3 playback, Ethernet port.
Dimensions:46.9″ x 29.4″ x 10.6″ (with stand) 51.6 lbs.
Dimensions:46.9″ x 28.0″ x 1.9″ (without stand) 46.1 lbs.
Available Sizes: 64-inch, 60-inch, 51-inch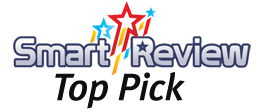 Smart-Review Commentary: For 2013, The F8500 Plasma Series is the best Plasma TV Samsung has ever produced. We saw this TV in action at CES 2013 and it was one of the hilights of the show. Samsung has produced a new technology Super Contrast Panel that in our opinion looked better than most of Samsung's LED TVs and came close to OLED in contrast and deep blacks. (OLED is next generation technology and extremely expensive). Samsung claims this to be as bright as an LED with 8x better black levels. It was the brightest Plasma we have seen. Very impressive. This is the first year that Samsung is including quad core processors (last year's high end models had dual core). This will make this TV fast when using the SmartHub functions for internet connectivity. You get a full web browser, special remote, built in camera, and hundreds of apps to choose from. This TV is fully loaded with all of the latest technology. And to future proof this set, it has evolution technology that will let you upgrade the TV in the future and upgrade the processor, programming and remote. Samsung has added many new ways to communicate with your TV. Voice control (you control your TV by speaking commands), Gesture Control (move your hands to change things on the screen), and a touchpad on the remote which allows you to change channels, change apps, or use the web browser. The set comes with 4 pairs of 3D glasses, so nothing extra to buy. We believe that this is the top TV for Samsung in 2013. The new design is created using a single piece of metal. You can see this TV in action in our CES Samsung 2013 HDTV lineup (below) This is a huge upgrade from last year's E8000 model Plasma TVs. Consumer reviews on this TV have been outstanding. This TV is a SmartReview Top Pick for 2013.
Samsung F8500 Series
51-inch
60-inch
64-inch

HDTV Features

*New 2013 Model
1080p (1920×1080)
Super Contrast Panel
Real Black Pro Filter
Quad Core Processor
3D Ready
Includes 3D Glasses
Built-in Wifi
Built-in Camera
Internet Ready
Four HDMI Connections
Energy Star Certified
600Hz Refresh Rate
DLNA Certified
DTS Premium Sound 5.1


Is this the best price?

Is this the best price?

Is this the best price?
Samsung 2013 TV Lineup

Related Article: Best Rated 50-inch TVs Roundup and Comparison
Related Article: Best Plasma TV – Reviews and Comparison
Shop All 4K Ultra HD TVs
(Clicking on shop buttons will open a new window)