LG Electronics 65UF7700 65-Inch 4K Ultra HD LED TV | Reviews
**New for 2015. LG Electronic's 65UF7700 65-inch 4K Ultra HD LED Smart 3D TV is LG's lowest priced LED 4K LED TV Series (in the 60-Inch and larger group). A 4K Ultra HD TV provides 3840 x 2160 resolution, which is four times the resolution of Full HD. The UF7700 Series uses a premium IPS 4K Panel for wider viewing angles and accurate colors. The Ultra HD resolution allows you to sit closer to a larger TV and get the immersive movie theater experience. Most movie theaters now use a 4K projector, so in effect you will have movie theater resolution in the home. New WebOS Smart TV interface. For 2015 the UF7700 4K Series has a built-in HEVC (H.265) decoder which will allow you to stream 4K Ultra HD video (up to 60fps) from Netflix, Amazon, and other providers. This is the latest compression technology available. The 65UF7700 with has a native 120Hz and TruMotion 240Hz to reduce blurring when you're watching your favorite sporting event, action movie, or playing a fast moving video game. Other features include three of the latest HDMI 2.0 connections which are 4K Ready for your DVD Player, Blu-ray Player, Game Console, Cable Boxes, and other devices. The 4K Ultra HD display has over eight million pixels of resolution. Three USB 2.0 Ports allow you to view your video and photos on your TV, or listen to MP3 music. ATSC with QAM digital TV tuners built in. Sleep Timer. Energy Star compliant. LG's Smart Share allows you to share pictures and video from your compatible tablet or smartphone on the big screen.
---
Smart 4K TV with WebOS 2.0:
For 2015 LG has revamped its Smart TV platform, using WebOS 2.0. The 65UF7700 is
Internet Ready
, and can play premium content from
Netflix
, Amazon, Amazon Prime, Hulu Plus, Youtube, Skype (with optional camera), Games, Full Web Browser, and more.
LG's new 2015 Magic Remote
is included, which can take voice commands and act like a pointer, as well as traditional remote control functions. It is a universal remote as well. The LG 65UF7700 has a built-in Wifi adapter (nothing extra to buy) and has WiFi Direct. To speed up Smart TV operations, LG has upgraded the UF7700 Series to include a
Tru-4K Engine
and a Quad Core Processor. The
Clear Voice II
feature automatically enhances and amplifies the sound of the human voice frequency range to help keep dialogue audible. The 20 watt sound system provides sound with Dolby Digital And DTS Decoder.
---
Dimensions with stand: 57.5″ x 35.8″ x 10.4″ ( 52.4 lbs.)
Dimensions without stand: 57.5″ x 33.3″ x 2.3″ ( 61.9 lbs.)
Available Sizes: 60-inch, 65-inch, 70-inch, 79-inch
---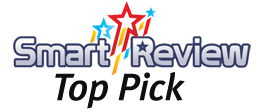 Smart-Review Commentary: For 2015, LG introduces its lowest price 4K UF7700 Series Smart TVs (in the 60-Inch and larger sizes) with Ultra HD 4K resolution. This TV has four times the resolution of regular HD TVs (8 million pixels), making the picture lifelike. Its 4K IPS Panel provides wide viewing angles, and the LED Plus (Local Dimming) provides great contrast and colors. It has the latest technology, such as HDMI 2.0 which can receive input from the latest Blu-ray players, game consoles, and 4K camcorders. It also has a feature called HEVC (H.265), a compression technology that allows more data to flow over cable, allowing you to watch 4K programming from streaming services such as Netflix. The 2015 LG 65UF7700 has added a Tru-4K Engine and a Quad Core Processor, to speed up Smart TV functions and Apps. This TV weighs substantially less than last year's model. Included are the latest features including LED Backlighting, Internet Ready, Built-in WiFi, Miracast, Netflix & Amazon Ready, with the new WebOS 2.0 Smart TV Interface. The Smart TV features include a full web browser and a full array of APPs to access internet content, movies, sports, news and TV shows. Smart Share: allows you to display files from your tablet, smartphone, or PC by wireless WiFi on your big screen. For 2015 LG now includes the new Magic Remote, which allows you to control your TV by voice command, or use the remote as a pointer. Owners have reported great picture quality. If you are looking for a low priced 4K TV with a great picture and Smart TV functions, and Ultra HD resolution, then the 65-inch 65UF7700 is a great choice. This model has received excellent consumer reviews. We previewed this model at CES 2015. It is a Smart-Review Top Pick for 2015.
---
---
Related Article: Best 65-Inch and Larger HDTVs & 4K TVs Roundup and Comparison
Related Article: Best 70-inch to 80-inch HDTVs & 4K TVs Roundup and Comparison
Related Article: Best Rated 4K Ultra HD TV Reviews and Comparison
Related Article: LG 4K Ultra HD TV Lineup – Comparison & Reviews