Home Treadmills Buying Guide 2019-2020: This guide contains the best rated treadmills available in 2019-2020. Treadmills provide an excellent low impact method for walking or jogging. Walking is still considered one of the most beneficial cardiovascular exercises for people of all ages, body types, and fitness levels. Treadmills provide a convenient way to regularly exercise […]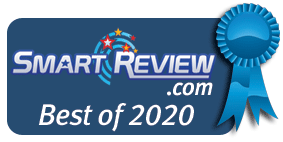 The 3G Cardio Elite Runner Treadmill is a heavy duty top of the line treadmill for running. This is a commercial grade treadmill. The 3G Cardio brand of treadmills has received high consumer and professional reviews of its products. The new Elite Runner model provides all of the latest features along with a super sturdy well made treadmill.
Features include a powerful 4.0 horsepower (hp) motor (continuous duty) , which can reach speeds up to 12 miles per hour (in increments of 0.5 mph). The treadmill can incline between 0 (flat) to a 15 percent grade with power incline. This high-end model is non-folding which adds to its sturdiness as a running treadmill. Its running deck is a large 22″ x 62″ area for running, jogging or walking. This well built model has the best home warranty we have seen in treadmills. The Elite Treadmill comes with built-in Fan & Speakers. The 3G Cardio Elite Runner treadmill has won our BEST of 2020 award for Running Treadmills. …More…



Maximum User Weight Capacity Limit: 400 lbs.
Life Fitness Treadmill Comparison & Reviews (2019-2020) – This is a roundup of the best rated Life Fitness Home Exercise Treadmills. Life Treadmills have a long record for durable quality and outstanding reviews in all of the Top Health Clubs & Gyms. The current models are now out, built with the same commercial quality as […]