Home Treadmills Buying Guide 2019: This guide contains the best rated treadmills available in 2018-2019. Treadmills provide an excellent low impact method for walking or jogging. Walking is still considered one of the most beneficial cardiovascular exercises for people of all ages, body types, and fitness levels. As a fundamental form of aerobic training, walking […]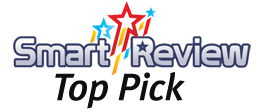 The Weslo Cadence G 5.9 Treadmill is a good low priced entry level compact treadmill. The quiet and smooth Weslo Cadence G 5.9 treadmill features a 2.25hp motor (1.5hp continuous duty) , which can reach speeds up to 10 miles per hour (in increments of 0.5 mph). The treadmill can manually incline to two positions (1.5 percent and 6 percent). You can easily store the Weslo Cadence G 5.9 as it folds up. Running deck area is 16″ x 50″ and is ideal for jogging or walking (suitable for people of medium height or shorter). Comfort Cell™ Cushioning (Reduce stress on your joints and increase workout comfort). Easy Pulse™ Heart Rate Monitor. Six programs and LCD display screen. One of our most affordable treadmills.
…More…


Maximum User Weight Capacity Limit: 250 lbs.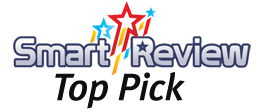 The Yowza Fitness Lido Home Treadmill with weight management software is a light duty, compact treadmill. Unlike most treadmills, this treadmill model comes fully assembled right out of the box. It folds up vertically and can be stored a closet, or can be folded down to just 14-inches. Smaller size makes it ideal for apartments. It is great for for weight loss or cardio workouts. Built in heart monitor program, allows you keep your heart rate constant. Features include a strong 2.5 horsepower (hp) motor (continuous duty) , which can reach speeds up to 8.8 miles per hour (in increments of 0.5 mph). The motor in this model is over 66% more powerful than those of other compact treadmills. The treadmill has two levels of incline (manually adjusted). The deck is a 17″ x 51″ area for walking, and light jogging. Ideal for toning up, managing your weight, and improving your cardiovascular health. Super quiet belt drive. The treadmill comes installed with IWM™ software for the optimal weight management workout programs. Yowza also provides a precision weight scale to keep track of your progress (it is wireless and communicates with the LCD console). This model is our Best Fully Assembled Treadmill which has received excellent reviews. …More…



Maximum User Weight Capacity Limit: 250 lbs.