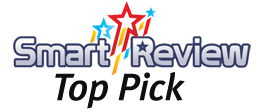 The new Proform Cardio HIIT Elliptical Trainer provides a unique elliptical that burns more calories and works out more muscles. Its compact base takes up less room than traditional ellipticals.
HIIT stands for High Intensity Interval Training. The HIIT works by your giving 100% effort for a set time, with short recovery periods. This workout will keep up your heart rate, burn calories and build strength. You get a full body workout as well, with a 10-inch vertical elliptical stepping path along with upper body punching actions which will simulate stair climbing and boxing. This action exercises your calves, hamstrings, glutes, quads, biceps, and triceps. As your feet never leave the pedals, you achieve near zero impact which is easy on your joints and back.
The HIIT Trainer has SMR Silent magnetic resistance: Has the advantage of no friction, reliability, little to no maintenance costs, and quiet operation. The HIIT Trainer has a 28 lb. flywheel for smooth operation. Includes 32 workout apps, 24 resistance levels, Built-in speakers & fan… …More…



Maximum User Weight Capacity Limit: 350 lbs.