Sony HDR-PJ650V High Definition 32GB Handycam Projector Camcorder
**New for 2013** The HDR-PJ650V is Sony's 2nd best HD camcorder with a 32GB flash drive and 12x optical zoom. SmartReview previewed this model at CES 2013 in Las Vegas. This model includes the groundbreaking image stabilization technology, Balanced Optical SteadyShot™ (which claims to be 13x better than regular Steadyshot) delivers smoother video in low light, and long telephoto shots. This feature was demonstrated to us (and it does work extremely well). Sony told us that the new steady shot runs the entire length of the optical system, from the lens to the imager. This is like having a Steadicam built-in to the camera. New for 2013 is an improved video projector (located on the outside of the LCD door). Sony has increased the light output to 20 lumens (up from 13). This will allow you to project your videos on a wall up to a 100 inch picture (This requires a dark room to view). Also new is a Projector-In HDMI Input which will allow you to plug in your tablet or smartphone and project content and movies directly from the camcorder.
More Features:
As with last year's model, the HDR-PJ650V features an ultra-smooth
60 progressive frames/second (1080p @ 60fps)
, it can also record at 24p (1080p @24fps), the same frame rate as movie film. The HDR-PJ650V Features a
Sony Professional Quality G-Lens
(26.8mm) with 12x Optical zoom (20x extended zoom). Other features: 20.4 megapixel still images, Large
3.0 inch Xtra Fine LCD
touch-screen (921,000 pixels),
built-in GPS
to geotag your video or pictures or view your current location on the LCD map display. The HDR-PJ650V has a
1/3.91-inch back-illuminated "Exmor R" CMOS sensor
for better
low light
performance.
Bionz image processor
improves the speed and quality, as well as improving battery life. Full HD (1920 x 1080) video capture.
Compression and Recording: The HDR-PJ650V uses the AVCHD compression format (up to 24Mbps) to record high definition video. The 60p mode records at an even higher 28Mbps using STD: MPEG2-PS compression. New MP4 compression for sharing video. Tracking Focus follows selected subjects. Hookup to an HDTV through HDMI. Dolby Digital 5.1 capable. Built-in Flash. USB 2.0 interface. Dedicated microphone and headphone inputs. The built-in 32GB memory will record approximately 2 hours 20 minutes of video at maximum HD 60p quality (more using memory cards). Also includes Face Detection, wind noise reduction, Smile Shutter, manual shutter control, headphone jack, External Microphone Jack. The memory slot can take either Memory Stick PRO Duo™ media or SDHC/SDXC flash memory cards. Electronic Viewfinder (EVF). Includes a Removable Lens Hood for outdoor shots.
New Upgrades for 2013:
Sony has added its premium image stabilization
Balanced Optical Steadyshot™
to this model. The built-in projector brightness has increased from 13 to 20 lumens for brighter video, and a
Projector-In HDMI Input
has been added allowing you to project content from your tablet, laptop or smartphone. A new multi-interface shoe can now support lights, a WIFI accessory, and even an XLR microphone. Manual Audio levels. Premium sound with the new
Built-in 5.1 Channel Surround Sound Microphone
. Dolby® Digital 5.1 channel recording captures active sounds coming from all directions.

Lens Specifications: 26.3mm – 321mm (12x optical zoom) F1.8-3.4 (20x extended zoom)
Manual Features: Assignable dial provides control of the focus, exposure, white balance, iris, and shutter speed. Advanced controls with expanded focus, zebra, and peaking. 31 step Mic level control.
Dimensions: 2.8″ x 2.9″ x 5.4″ (1.2 lbs)
---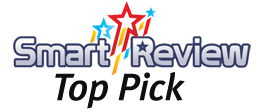 Smart-Review Commentary: For 2013, Sony's HDR-PJ650V is fully loaded with features that most serious camcorder users will appreciate. The camcorder has features that help in low light. First, it has a 1/3.91 inch back illuminated Exmor CMOS imager. Second, the camcorder is equipped with a Sony G lens that has an F1.8 aperature which will help in low light situations. Third, the Balanced Optical SteadyShot™ will help eliminate image blur that can occur in low light and camera shake. In addition, you get 60p, 60i, and 24p framerates to choose from, CinemaTone Presets for film-like appearance, a high resolution LCD touch-screen, and 20.4 megapixels for still images. It is loaded with manual features as well.
Advanced Features:
The built-in
Microphone and Headphone Jacks
will allow you to use external microphones for better sound, or you can use the Surround Sound 5.1 built-in microphone. GPS can tag your video so you know where you were (exactly) when it was shot. The memory card slot can accomodate SDHC cards as well as Memory Stick Pro Duo cards. The
Tracking Focus
feature follows your subject and keeps it in focus. This camcorder also uses the highest possible AVCHD compression quality (24Mbps) when recording regular HD, and 28Mbps for the 60p mode. A feature important to camcorder users is a
wide angle lens
which this camcorder has, at 26.3mm, useful for taking group shots, panoramas, and indoor shots. This model has one of the
highest resolution LCD
screens available with 921,000 pixels. And lastly, a neat feature which we got to view is the projector feature. The LCD door has a
Projector Built-in
which you can project your video on walls or other flat surfaces, up to a 100-inch size. We were very impressed with this feature. It now is brighter, and allows you to plug in your tablet or smartphone to project content from. The Sony PJ650V also has an
Electronic Viewfinder (EVF)
with 201,600 pixels, useful when shooting outdoors. This camcorder is loaded with advanced features. The Balanced Optical Steadyshot feature is very effective (see video).
Consumer reviews have been outstanding
for this camcorder. The HDR-PJ650V is a
Smart-Review top pick
for 2013.
---
Sony HDR-PJ650V
Sony
HDR-PJ650V
32GB
Sony
HDR-PJ650V
Bundle Deal
Sony
HDR-PJ650V Battery

Camcorder Features

*New 2013 Model
Full HD Recording
Balanced Optical SteadyShot™
12x Optical Zoom
20x Extended Zoom
32GB Memory
GPS to Geotag
Built-in Projector
Manual Controls
60p HD Mode
3.0 inch Touch-Screen
HDMI projector input
20.4 megapixel pics
26mm Wide Angle Lens


Is this the best price?

Is this the best price?

Is this the best price?
Related Article: 2013-2014 Sony Handycam Camcorder Model Lineup
Related Article: Best Low Light Camcorders – Comparison and Reviews
Related Article: Flash Memory Camcorder Roundup and Comparison
2014 HD Camcorder Upgrade:
Sony Handycam PJ810 Upgrade:
If you upgrade to the HDR-PJ810, you get Sony's best premium
Balanced Optical SteadyShot™
Image Stabilization, Upgraded Bionz processor, brighter projector with HDMI input, adds Built-in WiFi & NFC, upgrades to 24.5 megapixel photos.
Shop All Sony Camcorders
(Clicking on shop buttons will open a new window)